Hallmark and Lifetime Battle It Out With New Movies for Christmas 2019
Christmas is upon us and the Hallmark and Lifetime networks have all holiday fanatics covered with non-stop movies to keep their Christmas spirit at an all-time high.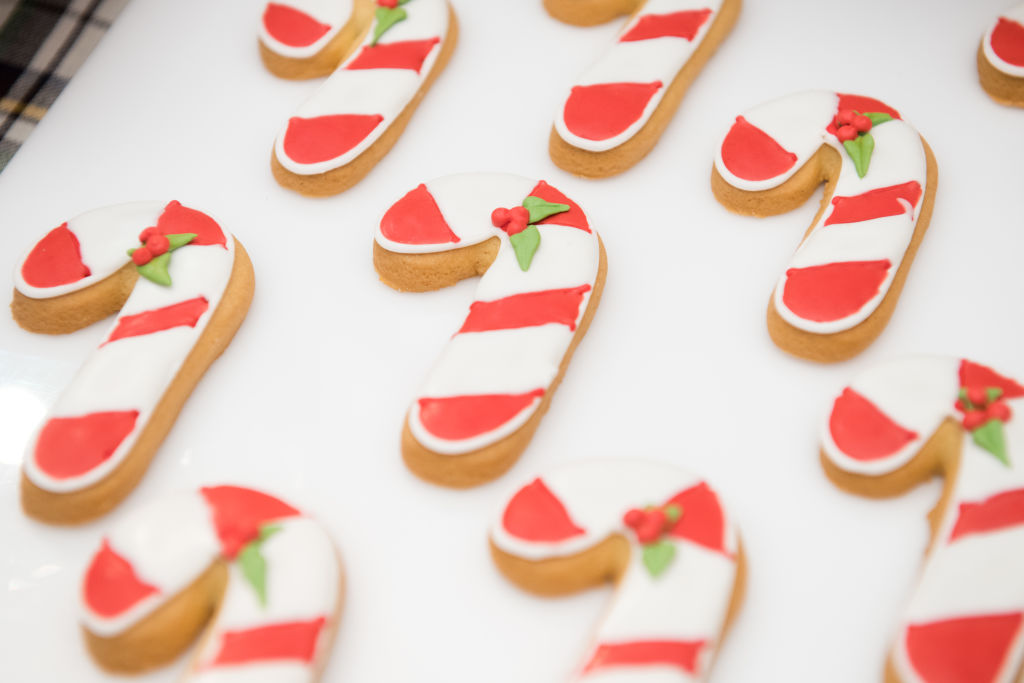 Both channels will be debuting over two dozen new films to add to their growing list of holiday favorites. The networks have released their new movie lineup with jam-packed schedules of feel-good holiday films to run through the end of the year.
While Hallmark has reigned as the go-to holiday movie destination since the start of their Christmas campaign in 2009, Lifetime has become the network's competition. The good thing is that with so much to choose from, holiday lovers can split their time between both channels and deck the halls all season long!
Hallmark's 'Countdown to Christmas' 2019 Lineup
Hallmark is going all out for this year's Christmas movie season. The network is celebrating the 10th anniversary of their famous "Countdown to Christmas" program with 40 all-new Hallmark Channel originals, featuring Hallmark fan favorites like Candace Cameron Bure and Erin Krakow.
Mark your calendars for October 25 as they are kicking off the Christmas season before Halloween! The network gave a preview of what was to come this winter after announcing they'd air a Christmas movie every Friday night, all year long. Fans were more excited when the official lineup was released and 40 new films were added for the official campaign, two more films than last year!
Movies will air on both the regular channel and on Hallmark Movies and Mysteries. Fans will be treated to two new Christmas shows also. The first dons the working title, "Project Christmas Joy: Alabama," which will give a town in need a holiday transformation. The second, "Christmas Cookie Countdown," will be a 5-episode competition where home chefs face off against each other to make the best holiday treats.
Lifetime's 'It's A Wonderful Lifetime' Christmas 2019 Lineup
Lifetime is sure to have Christmas fanatics tuned in early and compete for viewers' attention, launching on the same day as Hallmark's "Countdown to Christmas" on October 25. While Hallmark will deliver films with their usual suspects starring in their films, Lifetime is delivering a more star-studded cast with appearances from famous faces Marie Osmond, Melissa Joan Hart, Tia Mowry-Hardrict, and Kelly Rowland.
"It's A Wonderful Lifetime" will include 28 new movies, which is double from last year's releases. With so many films, this a record-breaking Christmas season for Lifetime. Just as with Hallmark, Lifetime promises that the channel will be playing Christmas movies all day, every day.
Most of Lifetime's holiday movies are romcoms. One of the most anticipated new films this season is "Sweet Mountain Christmas," premiering on October 25. Megan Hilty will star as Laney Blu, a country music star who returns to her Tennessee hometown for the first time in years, only to get stranded there by a snowstorm. "Sweet Mountain Christmas" will be sure to kick off Lifetime's holiday programming the right way, with others to follow for this cozy holiday season.
Thanks to Hallmark and Lifetime, there's enough Yuletide cheer to go around! Set your DVRs so that you don't miss out on either network!