Hallmark Host and Former Soap Star Cameron Mathison Reveals Cancer Diagnosis
Former star of the iconic soap All My Children and Hallmark Channel host Cameron Mathison recently shared in an Instagram post that he has renal cell carcinoma, or kidney cancer, and will be undergoing surgery.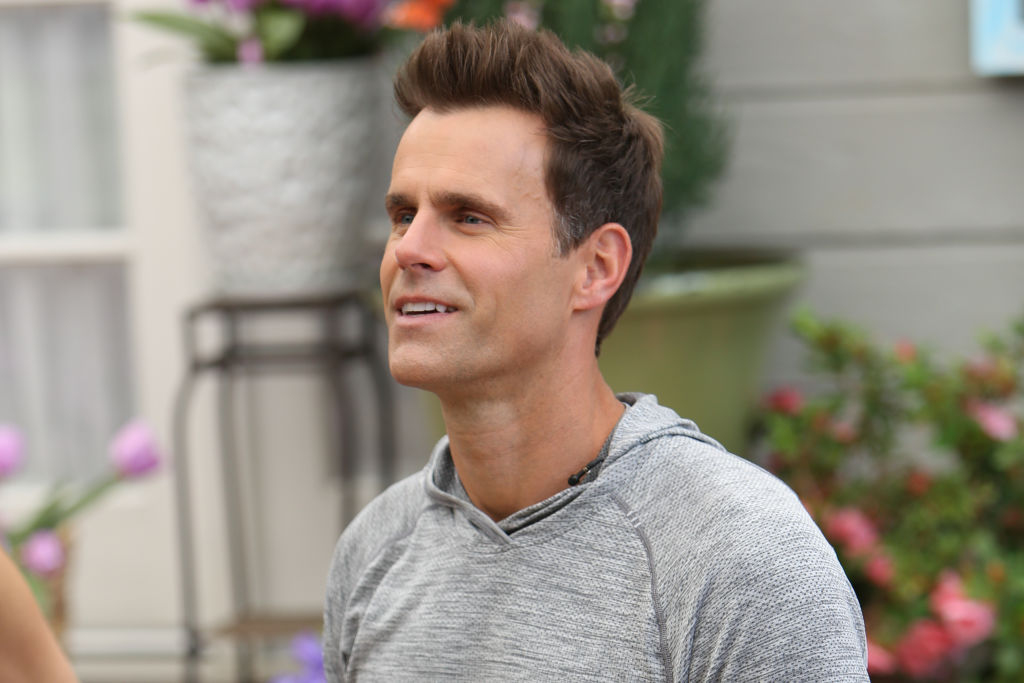 Mathison's personal announcement
According to People, the host and actor decided to see a doctor about some gut issues he was experiencing and requested an MRI, where the test revealed a tumor. On his post, Mathison wrote that he was turning to his followers for prayers and positive thoughts for his upcoming surgery on September 12.
"There are many reasons I love social media, staying connected with you all, sharing fun experiences… well this time I'm asking for your help," Mathison wrote in his post. "About a month ago, I had an MRI for some gut issues I've been having, and during that MRI they found a tumor on my right kidney. It's consistent with Renal Cell Carcinoma … or kidney cancer."
Despite the fact that the tumor has apparently been increasing for quite some time, fortunately Mathison's prognosis is good due to his healthy lifestyle. "The good news is that it hasn't spread to any other organs🙏🏼 They say my healthy lifestyle and diet has no doubt helped keep it from growing and spreading to other areas, as doctors think it's been growing in me for minimum 10 years🙏🏼. I am extremely lucky that we found it early," he shared.
Asking for help
Mathison's wife, two children, and other family members and friends are surrounding him during this challenging time. "Vanessa, Lucas and Leila have been absolutely amazing with their love and support… as have my mom, dad, brother, and everyone at Home and Family, Hallmark, and ET❤️," he wrote.
He concluded his post asking his fans and followers for their help, giving date and time specifics on his surgery. "My surgery is scheduled on September 12th, I was hoping to receive positive thoughts, prayers, or whatever you feel comfortable with, on 9/12 (my surgery is at 1pm PST) 🙏🏼Feeling very grateful and optimistic!! 💪🏼🙏🏼❤️
#thankyou yes," he posted.
Well wishes from friends and fans
Mathison has proven to be a man of many television talents. Joining All My Children in 1998 as Ryan Lavery, Mathison has appeared in several other television shows over the years including Castle, CSI and JAG. Mathison was also a contestant during season five of Dancing With The Stars and was eliminated in week eight.
The former soap actor also has journalistic chops, working as a correspondent for Good Morning America, Entertainment Tonight, and co- hosting Hallmark's Home & Family show.
Mathison is receiving online well wishes, including from those in the industry. "Absolutely praying for you Cameron, and over the doctors and nurses during your surgery as well as your family.🙏🏼" Candace Cameron-Bure posted, according to People.
"Lifting you up in prayer! All my love to you and your family❤️," All My Children alum Lacey Chabert wrote.
Fans also posted prayers and their own stories of survival. "My friend just went through this. He had surgery (outpatient) and has no treatment after. He's doing great, and so will you!! You got this! Sending prayers!" one fan shared. "As a 15 year cancer survivor you got this, sending love and prayers," another wrote.
Around the globe, followers let Mathison know he was in their thoughts. "Oh Cam… sending you love and positive vibes from Australia! All the best for ur surgery and hope you are back fighting for ASAP! You got this!!" a follower tweeted.
Mathison's family, friends, and fans are sure to continue their support as he heads on the road to recovery.