Halsey Releases Music Video for 'Graveyard' with 'Euphoria' Actress Sydney Sweeney
Halsey just released the music video for her new single, "Graveyard." The music video stars Euphoria actress Sydney Sweeney. The song is part of Halsey's upcoming album, Manic.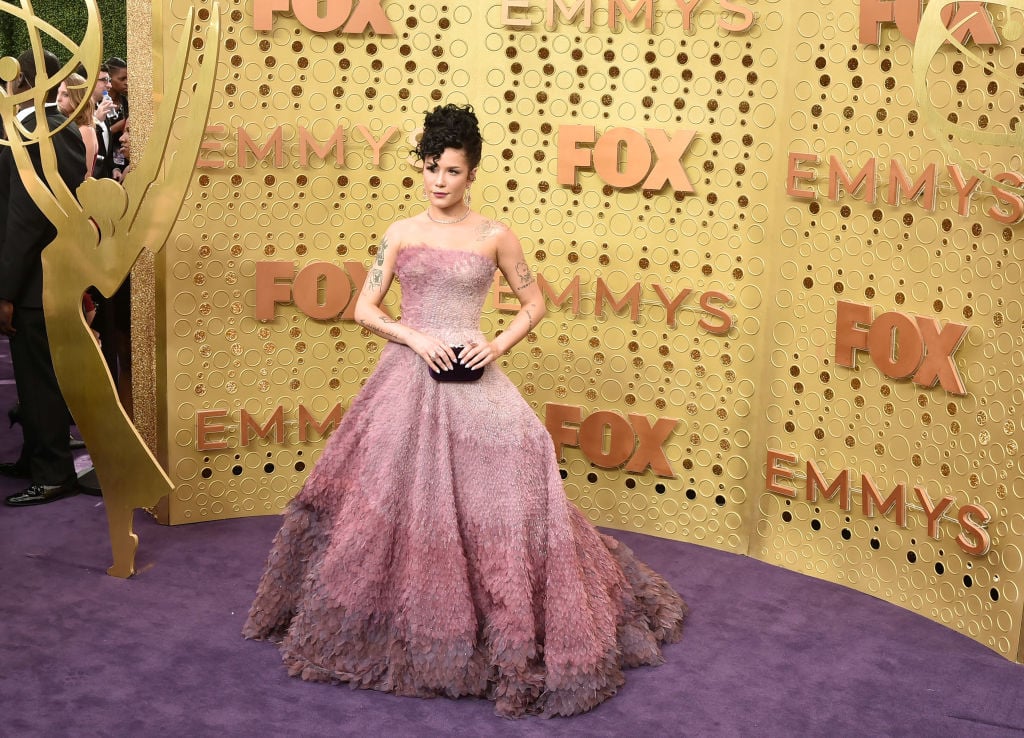 Halsey's 'Graveyard' is an introspective track
Halsey released "Graveyard" in September 2019. The song has been praised by critics for being introspective, self-aware, and relatable. In an interview with Billboard, Halsey explained that Manic is not an angry album and all of the tracks are introspective.
"I sat there to make this album and I was like, 'Yeah, I'm going to make an angry album. And I wasn't mad. It's exciting," she said in the interview. "I'm closing a chapter in this record that I feel very much like I needed to put the final word on, put the nail in the coffin, if you will. Graveyard, marry it."
According to Halsey, "The song is about being in love with someone who is in a bad place and loving them so much that you don't realize that you're going to that bad place with them."
Sydney Sweeney appeared in the music video for 'Graveyard'
Halsey released the music video for "Graveyard" on Oct. 8, 2019. In the music video, Sweeney appeared. Sweeney currently stars in HBO's Euphoria and previously appeared on Hulu's The Handmaid's Tale.
In the music video, Halsey sits on a bed and draws a portrait. Sweeney then appears beside her. The two run through a carnival at night until Halsey goes into an aquarium and Sweeney does not follow.
Halsey swims in the water and Sweeney disappears. The singer wakes up wearing a white dress and it's daylight. She walks through the carnival and it's empty and devoid of color.
Halsey released a music video for 'Clementine' on her birthday
"Graveyard" is not the first music video Halsey released for Manic. She previously released a music video for "Without Me" and recently released one for "Clementine." In the "Clementine" music video, Halsey dances through an aquarium with her brother. Fans realized the aquarium in the "Graveyard" and "Clementine" music videos are the same.
"Wait since graveyard ties into clementine does this mean the whole album might tie together since they're next to each other on the track list @halsey," one fan wrote on Twitter.
Halsey's fans theorized how the songs and music videos could be connected in relation to Manic.
"so in the graveyard music video it looks like the aquarium is where ashley 'dies' and halsey is 'born' and in the clementine video it looks like sev is her guardian angel but maybe he's there to remind her that she's ashley and the graveyard video is her remembering," a fan theorized on Twitter.
Fans loved the music video for 'Graveyard'
After the music video dropped, fans wrote about their appreciation for the song on social media. Already the song featured relatable lyrics, but the music video took it to the next level.
"CAN WE PLEASE TALK ABOUT THE CINEMATOGRAPHY????? THIS IS SO AESTHETICALLY PLEASING @halsey#graveyard," one fan tweeted.
"I do not have words. Graveyard's mv is on another level of lovely. SHE IS INCREDIBLE. it's sweet, soft, pure. I'm extremely proud of you halsey for doing such amazing art! Everything is perfect. You are an inspiration halsey, luv u #GRAVEYARD," another tweeted.
Fans theorized the meaning behind the music video
Halsey often includes clues about herself and her work in her songs and videos. After she released the music video for "Graveyard," fans searched for clues.
"halsey went through a bad time/a new discovery or experience that ends up affecting her in some way but her lover isn't there to catch her from falling this time, which makes her fall and drown. #Graveyard," a fan tweeted.
"So to me, Clementine is symbolic of the healing process. So in this video Graveyard represents a trauma (past lover??) & when Halsey enters the Clementine area Sydney can't come with her. In this video H has no eye makeup on her eye (the "bruise", so trauma hasn't occurred yet)," another tweeted.