Halsey Reveals 'Manic' Is Not As Dark As You'd Think It Would Be
Halsey is known for her edgy, alternative take on pop music. Her songs such as "Control" and "Gasoline" are a bit darker than many pop songs, yet that works for many fans. Her upcoming album, Manic, seems like it would be full of similar songs, yet perhaps not.
It's hard to know without hearing the full album, yet the singer has said that her upcoming album will not be as dark as fans might think it would be. So fans can look forward to a lighter album from Halsey. That should be exciting for some fans.
While other fans will want to hear songs like "Control" and "Gasoline" on Manic, these fans shouldn't worry. Halsey herself has said the album contains "mostly Gasolines". Yet it isn't as dark as you'd think. Interesting. Let's explore what Halsey has said about Manic and what it might mean for the album.
What has Halsey said about 'Manic'?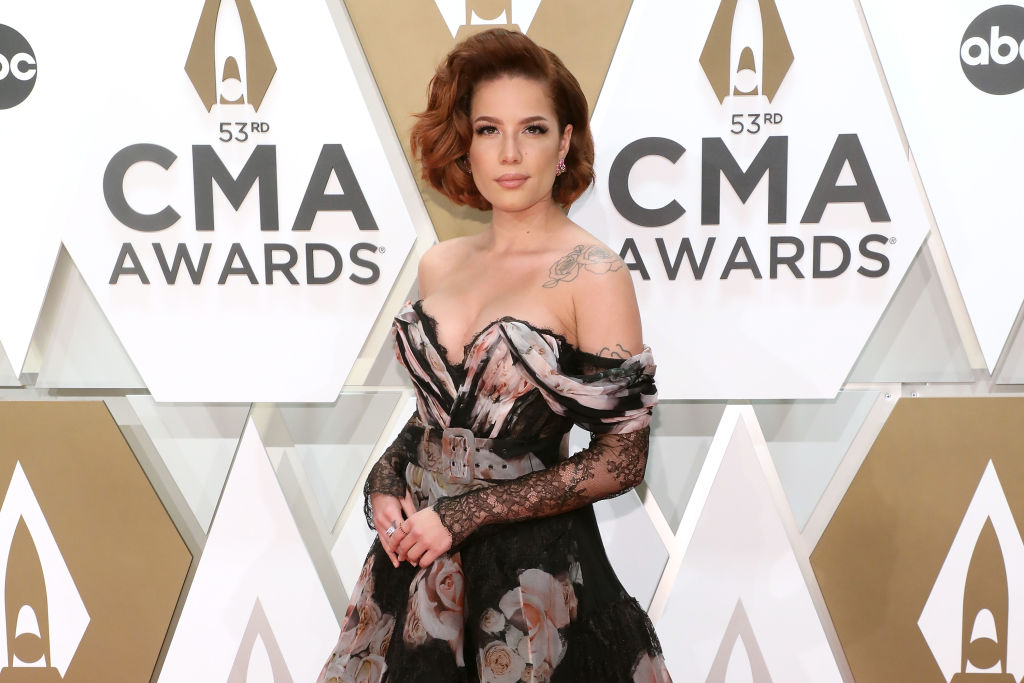 To get fans ready for her latest album, Halsey is releasing a web series called Road to Manic. In the first episode of this web series, Halsey talks about Manic, including the overall feeling of the album. According to the singer, "you hear about an album called Manic and you think it's going to be like, super-sad and dark, and it's not." So what is the album like?
Halsey says that it is "really colorful and, like, kinda funny sometimes." Sounds interesting. Some fans will likely enjoy seeing a different side of the singer. Which should be a relief to Halsey, who has also confessed to being nervous about how people will react to the album.
She says "it's scary sometimes because it's so much of me, so if people don't like it, it feels like they don't like me." The singer adds that "before I can not care about what people think of the album, I have to stop caring about what people think about me, which is, like, so hard to do." Sounds like Manic will be a vulnerable album for Halsey. Which fans will likely enjoy.
It's always nice to get to know artists more through their work.
What could Halsey's statements mean for the album?
Based on what Halsey has said about Manic, it seems it may be her most vulnerable album yet. Perhaps even more so than Badlands. So how could it be that it's not dark? Well, Halsey didn't necessarily mean that the album isn't dark at all.
The singer could be saying that although the album may occasionally deal with serious topics, it does so in a light-hearted way. She could also be saying that on the album, the lighter songs outweigh the darker ones. Of course, there's no way to really know until the album is released, but judging by the songs that have already been released like "Graveyard" and "Clementine", we'd bet that it would be the former rather than the latter.
Dealing with serious topics in a more light-hearted way seems to make sense for Halsey. Manic may not be dark exactly, yet it will likely be vulnerable and make fans feel every possible feeling. And that sounds good to us!