Halsey Tells Her Fans She Successfully Quit Smoking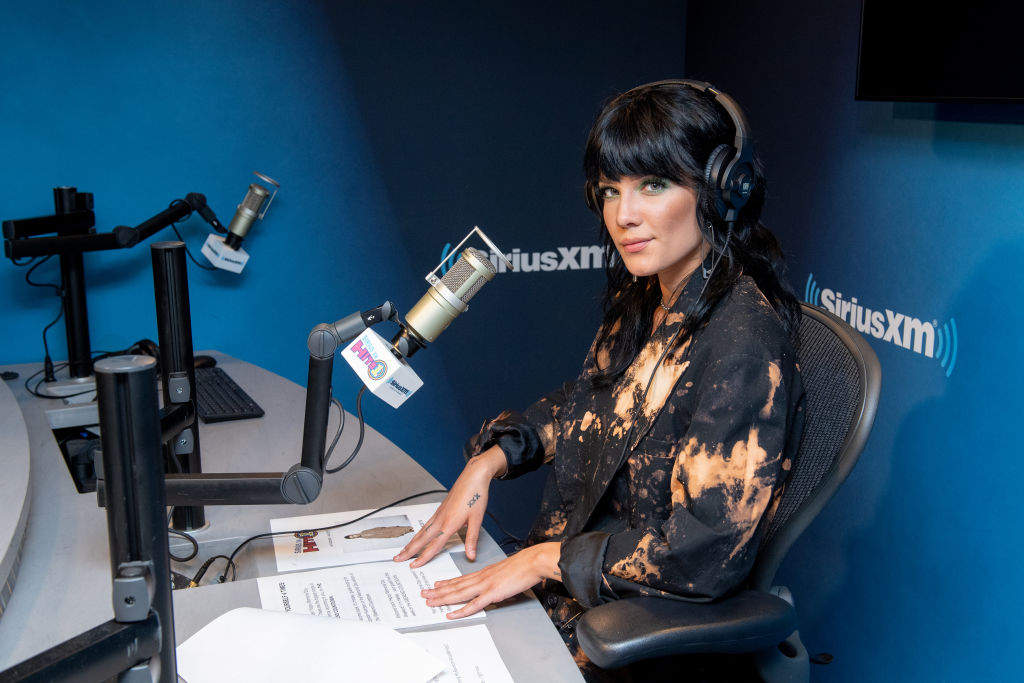 Halsey is expected to drop her third album later in 2019, and her fans can't wait. It's not just her music that Halsey's fans love. Halsey is always honest with her fans about her triumphs and struggles. On Aug. 15, Halsey shared exciting news with her fans. On Twitter, Halsey told her fans that she successfully quit smoking.
Halsey's fans praised her for quitting smoking
Halsey wrote on Twitter, "I successfully quit nicotine a few weeks ago after smoking for TEN years. I gained a lot of weight and probably lost some friends forever bc I was being a NUT (lol) but I'm so happy I did it and I feel v goooood. just wanted to share."
The replies to Halsey's tweets filled with supportive messages from her fans.
"im so proud of you, your health is more important than stupid friends. also you can lose weight by doing sports so that's not a problem at all!!" replied a fan.
"Good for you! Good luck on your journey to quitting smoking. It's gonna be hard but I'm sure you'll make it," wrote another.
Other fans felt inspired by Halsey
Celebrities often serve as inspiration for their fans who look up to them, and it seems that Halsey is no exception.
"I decided to quit smoking yesterday after being a regular smoker for the last four years…I know it's gonna be hard to quit but seeing you do it gives me even more motivation to do the same," a fan replied.
One Twitter user wrote, "halsey quit smoking so that means i have to quit juuling. problem solved!!!"
The tweet caught the attention of Halsey. She replied, "FACTS!!!!!!"
Halsey also joked with her Twitter followers about her weight gain. "I gained weight when I quit smoking but it all went directly to my butt so one of those email forward chains I said as a kid must have worked out."
Halsey's new album drops sometime in 2019
Halsey's last album, Hopeless Fountain Kingdom, came out in June 2017. In 2018, Halsey released the single "Without Me." She performed the song on The Voice, Saturday Night Live, at the iHeartRadio Music Awards, and the 2019 Billboard Music Awards. In 2019, Halsey collaborated with BTS and Yungblud. She also released a second single titled "Nightmare." Later that year, Halsey performed the song on The Voice. 
In March 2019, Halsey alluded to her upcoming album in a tweet. "Writing this album has been a lesson in forgiving myself. In being proud of myself and kind to myself despite how much this world is designed to make you hate yourself. I hope when it's finally in your hands it brings you that same peace. It's not a quiet peace. It's a loud one," she wrote.
Fans wondered when the new album would drop. "WILL IT BE COMING THIS YEAR THATS ALL I WANNA KNOW," a fan wrote.
Halsey then confirmed the album would drop in 2019. Based on clues in the music video for "Nightmare," fans suspect the album will be called Manic.