These Fan Theories About Halsey's 'Manic' Album Will Make You Think
With a passionate fan base, comes fan theories. The singer Halsey's fan base is no exception to this rule. Fans are currently theorizing about her upcoming album Manic.
What are these fan theories? And what do they say about Halsey's fan base besides the fact that they're clearly invested in the singer and her music? Find out, ahead.
What are some fan theories about Halsey's upcoming album 'Manic'?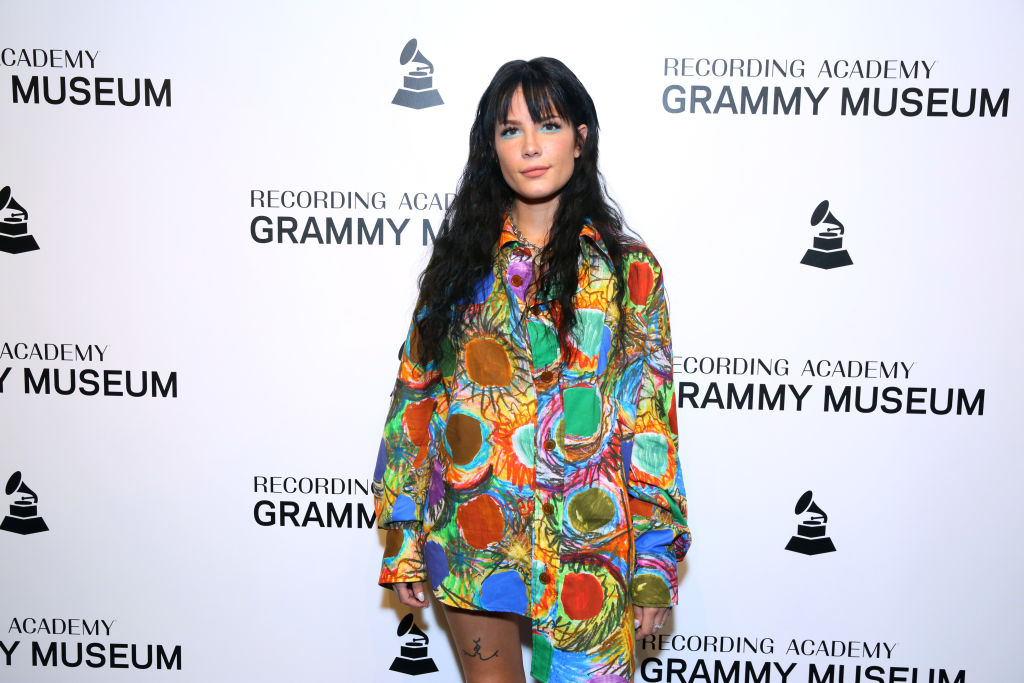 Though she is known professionally as Halsey, the singer's real name is Ashley Frangipane. According to a fan theory, Manic will be her first album as herself, without using the persona of Halsey. The reason fans feel this way is partially because of the A (01) that appears both on the album cover and the art for "Graveyard."
Another reason is that when Halsey tweeted about "Graveyard" being released and that fans could preorder Manic, she said, "I can't wait to meet you." That's a bit of a strange comment from the singer, who has already met many fans and has been around for a while. So fans believe that it shows that she is being more vulnerable than ever on this new album.
What else are fans theorizing about?
When Halsey released her song "Nightmare," she created a special website for fans. One fan thinks that some of the words on that website, nightma.re , are lyrics from Manic. Or at least have some hints of what we're going to get on the album.
These words include, according to one fan on Twitter, "The sun will always follow the storm, and fires leave more room for flowers to grow" and "Shine a light on the monsters under your bed that keep you up at night, exorcise the demons that whisper unkind words in your mind and give the ghosts in your memories permission, at last, to rest." These words are definitely beautiful and poetic and could very well be lyrics from the album. They could also have some hints at what the album is about.
What did fans get right so far?
Halsey posted the above image, and that got fans theorizing. Her birthday is September 29th, so that explains the tattoo. Yet it made fans wonder: would she release a song on her birthday? Well, it turns out she did.
She released the music video for "Clementine" on her birthday. So it turns out fan theories aren't always so strange after all. At least when it comes to Halsey and her fans.
What do these fan theories show? They show an engaged and passionate fan base, for sure. But what else? Well, since one of the theories turned out to be right, we'd say it shows that fans are intelligent.
Perhaps there's more that fans have gotten right. You never know. Halsey herself has said that her fans are smart. So don't underestimate them, they might be more right than you'd think.
Halsey is a wonderful singer and we're sure all the fans are looking forward to her next album, Manic. It will be interesting to see if these fan theories are right. We know many fans will be excited if their theories are adopted.