'The Bachelor': Why People Think Hannah B. Should be the Bachelorette After 'Women Tell All'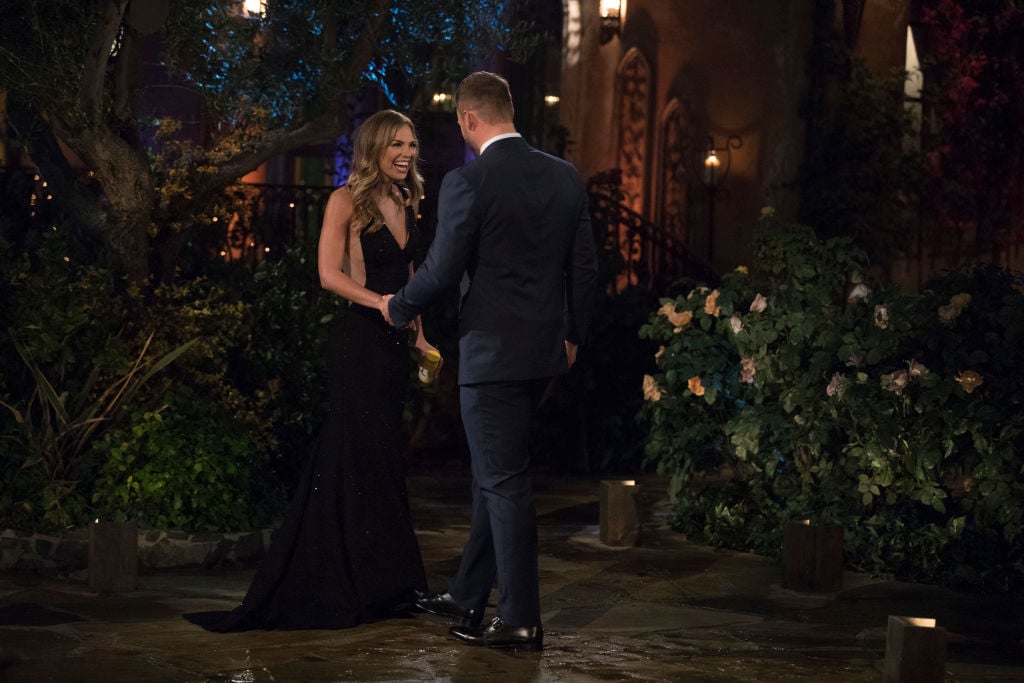 Last night's "Women Tell All" episode was even more charged than most seasons. There was a lot of resurfacing of old drama, thanks to Chris Harrison, and things got heated. Courtney shoved a pacifier in Demi's mouth, Colton refused to provide clarity, and Nicole cried (but this time because she won a year's worth of ice cream). One woman who kept her cool and obviously left an impression on fans was Hannah B.

Hannah B. didn't take Chris Harrison's Caelynn bait

One of the biggest feuds of the season was between Hannah B. and Caelynn. The two both competed in the pageant circuit and were even roommates for a time. They avoided each other at the mansion like the plague until they couldn't any longer. When their history was brought up, the two individually talked to Colton about how they think the other is a manipulative, mean person. It's hard to come back after making accusations like that and even still the two seemed to put their past drama aside in an effort to focus their full attention on Colton.

When Harrison brought up the old drama, Hannah B. didn't take the bait. She told him she didn't really want to get into that but that she feels her and Caelynn are just two different people who don't necessarily go well together, but all thing's considered, they're at a good place with each other right now. Hannah B. seemed to be the only woman of the night to not take Harrison up on an opportunity to rebut a fellow contestant.

She's on good terms with Colton

Out of all the women who spoke to Colton during "Women Tell All," Hannah B. seemed to be on the best terms with him. She was honest about her experience with him, but also let him know that she wishes him the best.

"Ultimately, I was very shocked when I went home just because I didn't understand why I got to get to that part of your life if you didn't have those feelings for me. I don't understand it and it made me mad, but I think that you had every right to do this the way that you felt was necessary," Hannah B. told Colton. "Getting your heart broke sucks but I grew as a person, we all grew, and I hope you're so happy and you get to choose somebody every day and they choose you back and I hope that for myself. I'm cool with you, I hope you're cool with me, and that's where I want to be."

Bachelor fans love her

Twitter users were excited to show their support for Hannah B. after "Women Tell All."

After the episode, a lot of fans thought Hannah B. would make an excellent bachelorette.

Did Chris Harrison hint at Hannah B. being the next bachelorette?

Chris Harrison seemed to have a suspicious interest in how Hannah B's love life would turn out. He even ended their one-on-one interview with a toast to her finding "fierce love." The show also seemed to try to show particularly flattering cuts of Hannah B. scenes (girl, we remember how awkward your one-on-one was). No other contestant spoke about the kind of love she wants to find on "Women Tell All" as much as Hannah B. did. Sounds like bachelorette talk to us.

Read more: 'The Bachelor': Do All of the Fantasy Suites Actually Happen Around the Same Time?
Check out The Cheat Sheet on Facebook!