Hannah B. is a New Kind of Bachelorette
Hannah B. is currently filming her season of The Bachelorette in the hopes of finding "fierce love." Though many of the show's elements will remain the same (Hannah B. will wear lots of sparkly dresses, there will undoubtedly be an exhilarating helicopter ride or two thrown in the mix, etc.), many Bachelorette experts have come out saying that this season will be different from past seasons. Why? Because Hannah B. is a different kind of Bachelorette.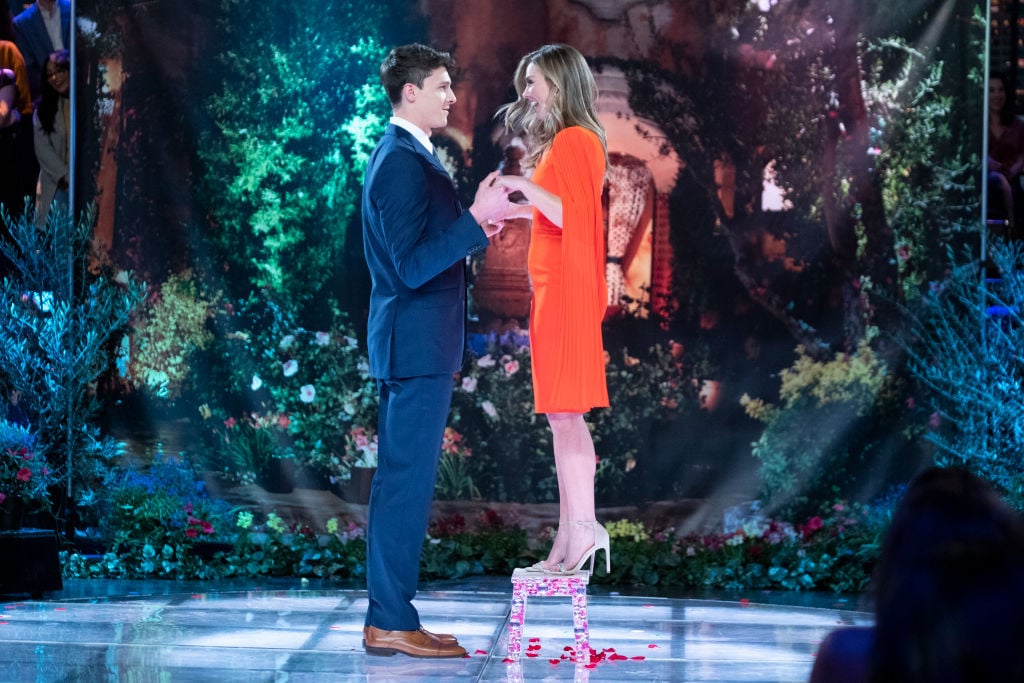 The youngest 'Bachelorette'

Hannah B. is the youngest Bachelorette in the show's history. Born Sept. 24, 1994, she's 24 years old. Next to Hannah, the two youngest Bachelorettes are JoJo Fletcher and Ali Fedotowsky, who were both 25 when they filmed their seasons.

The other women being considered for the role this season were also pretty young. ABC says they were also considering Hannah G., who is 24, Demi who is 23, and Caelynn who is 24. Later, the company also said they'd been considering Tayshia, who is 28. But most of the women who were under consideration are in their young 20s. Could it be because young Bachelorettes translate to more drama? Could it be a reflection of the age Bachelorette viewers typically get married? Or that younger women are seen as more in-their-prime than older women? It could also be because, on Colton's season of The Bachelor, all the fan favorites and the women who went the furthest (Cassie included) were on the younger side of their 20s.  

Hannah B. is unapologetically herself

Hannah B. is a lot of things. She's southern, quirky, awkward, and spontaneous. But mostly, she's never not Hannah B. Bachelor Nation has given quotes here and there about Hannah B.'s upcoming season and there's one thing they can all agree on: this season is going to be different because Hannah's a different kind of Bachelorette.

"I absolutely love her. I keep saying it," former Bachelor in Paradise star Bibiana Julian told E! News. "I feel like she was the underdog this season and nobody really expected her to come out on top. I appreciate her realness so I'm really happy for her and so excited for her."

Even her old rival Caelynn can agree this season will be unlike anything Bachelorette viewers have ever seen before.

"I think she would be a really funny Bachelorette," said Caelynn. "I think It would be a very different season from what we've ever seen before. It will be unpredictable. I think with Hannah B, she doesn't really have any restrictions. She's just herself and funny and [quirky] whereas some leads maybe try to be more composed."
She's here for the right reasons

Hannah B., though only 24, is absolutely ready to get married.

"Oh I'm so ready. I know I'm young but I would not have gone on this show if I hadn't really thought about what was at the end of this," she recently told Ellen.

Even Bachelor Nation can see that she's genuinely on this show to find a partner for life. Bachelorette alum Blake Horstmann spoke about how important that quality is in a Bachelorette.

"I do think she will do a good job," said Blake. "I was surprised. I think she's an underdog, which is kind of cool. She's very endearing. I think she genuinely wants to find somebody and I think that's important."

Read more: 'The Bachelorette': Will Hannah B. be the Most Awkward Bachelorette in the Show's History?

Check out The Cheat Sheet on Facebook!