'The Bachelorette': Will Hannah B. be the Most Awkward Bachelorette in the Show's History?
Hannah B. was announced the new bachelorette last night on The Bachelor's finale and to say she was awkward is an understatement. Based on what we've seen from Hannah B, there's a chance she could be the show's most awkward bachelorette yet.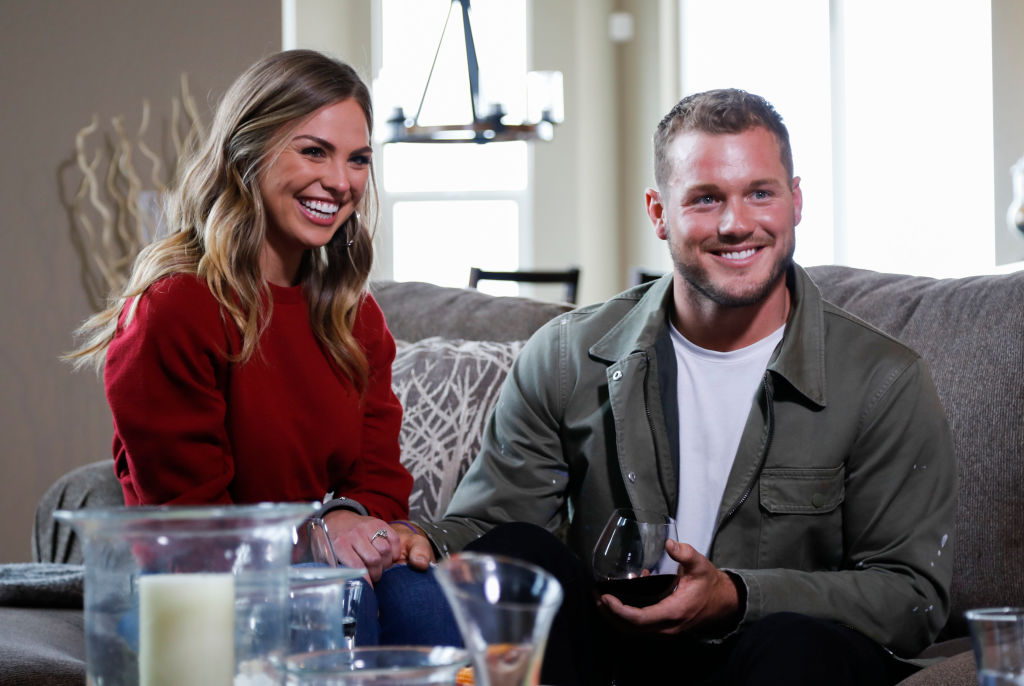 Hannah B. on 'The Bachelor'

When you look back at Hannah B's behavior on The Bachelor, she came off quirky, weird, awkward, and a little catty, but her heart was generally in the right place. She pretty much summed it up when she was explaining to Colton what life with her would be like: "I'm kind of complicated and weird and fun and maybe sometimes cute and sexy, but not all the time. Life with me would always be, like, different every day," she said, as if she'd heard the sentiment in a movie she once watched.

The most awkward Hannah B. moments definitely came about on her first one-on-one date with the bachelor. Paralyzed with fear of saying the wrong thing, she barely spoke up. When Colton asked her to give a small toast to celebrate their date, she froze up and didn't know what to say. Thankfully, for all of our sakes', Colton was able to put her at ease and she chilled out for the remainder of the season, save for when it came to Caelynn drama.

Hannah B. at 'Women Tell All'

The Hannah B. we saw during the "Women Tell All" episode was a completely different Hannah B. She was poised, well-spoken, and almost rehearsed. Based on her behavior and Chris Harrison's blatant hints, it's safe to say the upcoming bachelorette probably knew she had already gotten the gig prior to "Women Tell All." She stayed out of the drama, didn't fluster when Harrison asked her questions, and even gave a nice toast. The Hannah B. we saw on "Women Tell All" would make a great bachelorette.

Hannah B. at 'The Bachelor' finale

Then there's the Hannah B. we saw during the finale. Towards the end of the season's last episode, Harrison introduced Hannah B. as the next bachelorette. He even showed the video of her getting the news. She was, of course, speechless, but her reaction was sweet and undeniably genuine. But from the moment Harrison brought Hannah B. out on stage in front of the live audience, she was painfully awkward. So awkward, it's as if the show's producers told her to lean into her awkward tendencies, as if they believe them to be charming. Hopefully, the show will see how viewers at home responded to the absolutely brutal interactions between her and some of her eligible bachelors and realize we'd all like the "Women Tell All" version of Hannah B. back, not this cringe-worthy "adorkable" one. Because when the bachelorette is uncomfortable, the audience is uncomfortable. We want to feel like she's in control and running the show. We don't want to be squirming in our seats rooting for her to just get through simple interactions.

The Bachelorette shouldn't start filming for a couple more weeks, so hopefully the show's producers will put Hannah B. through bachelorette boot camp. Time to put all that pageant training to good use.

Read more: 'The Bachelor': Demi Was the Star of Women Tell All
Check out The Cheat Sheet on Facebook!