'The Bachelorette': Does Hannah Brown Want to Start Dating Again?
Hannah Brown is a busy woman these days. After ending her time as The Bachelorette and breaking off her very short-lived engagement with Jed Wyatt, she's had plenty of opportunities come her way. Brown is gearing up for another competition show and is preparing to strut her stuff on the upcoming season of Dancing with the Stars.
Additionally, Brown recently appeared on Good Morning America (where she managed to photobomb Taylor Swift) and she's nominated for a People's Choice Award. With everything on her plate, she likely doesn't have much time for dating, but that hasn't stop fans from asking her about it.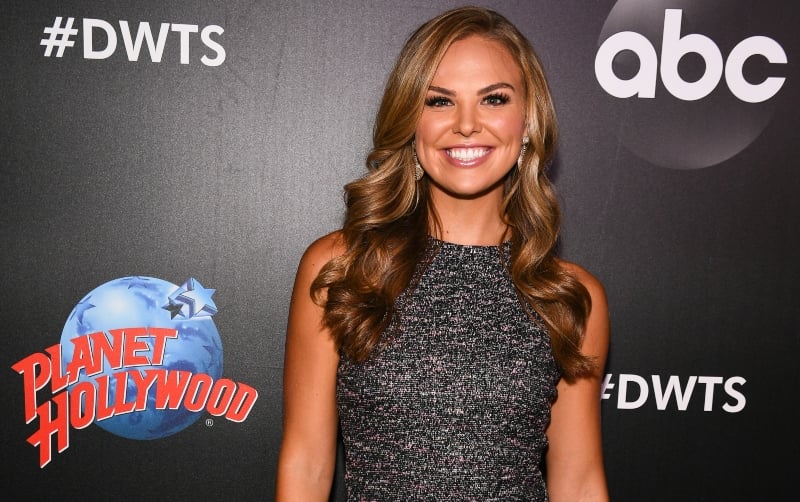 Is the bachelorette ready to date again
Brown has made it abundantly clear that she's using this new phase of her life to focus on herself. She is committed to living the single life and bettering herself. Furthermore, she is recovering from a year of numerous heartbreaks, which were documented on camera for millions of people to see and comment on. But despite Brown living the solo lifestyle, fans are still obsessed with her love life. Most of her fans are desperately hoping that she finds the fierce love that she has been seeking out. But is Brown even open to dating at this point in her life?
An Instagram Q & A
Recently, Brown hopped on her Instagram story to answer some burning questions from her whopping 2.4 million followers. Brown covered a plethora of topics on everything from her favorite berry to her secret talent, which, by the way, is her stellar memory. Of course, it didn't take long for fans to start plying her with questions about her love life. "Do you want to get back to dating," one curious fan probed.
Hannah Brown is not opposed to dating
Brown's response was equal parts mature and hopeful and exactly what we've come to expect from the former bachelorette. In a video, Brown answered super candidly. "I mean I'm not opposed to it, but I just went through a really crazy experience. I think I need to really reflect on that and figure out how I can be better for the next, but when the time's right, sure," the former bachelorette confessed.
Engagement is not her top priority right now
In addition to the video response, Brown also made it a point to include a caption that further expanded on her thoughts. She conveyed that while she was focused on other ventures at the moment, she was still open to the love that will inevitably come her way. "Not my top priority, but you never know when the right guy will come along. I'm focused on myself right now! I don't need a man, but it's a desire of my heart to live life with someone by my side. One day," the Dancing with the Stars contestant penned.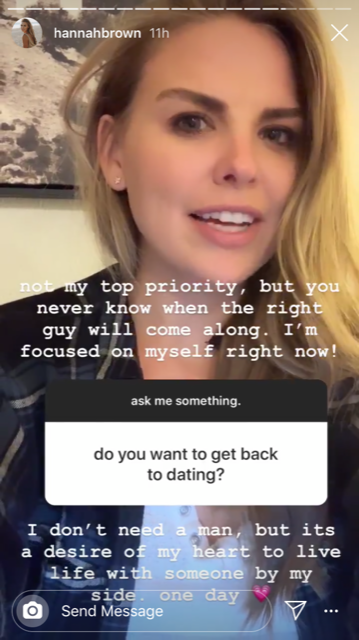 What's next
Only time will tell when that "someday" will be. However, diehard fans are hoping it will be sooner, rather than later. Others are hopeful that they will get to watch Brown fall in love once more. Many are dying for Brown to join the Bachelor In Paradise cast next season. And while Brown hasn't completely ruled out that possibility, she may have already found someone by next year. For now, Bachelor Nation will just have to settle for the love and drama that will inevitably come from the upcoming season of The Bachelor, starring Brown's ex-boyfriend.