Why Hannah Brown Had a 'Mini Breakdown' Every Day on 'Dancing with the Stars'
Hannah Brown and her Dancing with the Stars partner Alan Bersten are Mirrorball champions. And they're still riding that high.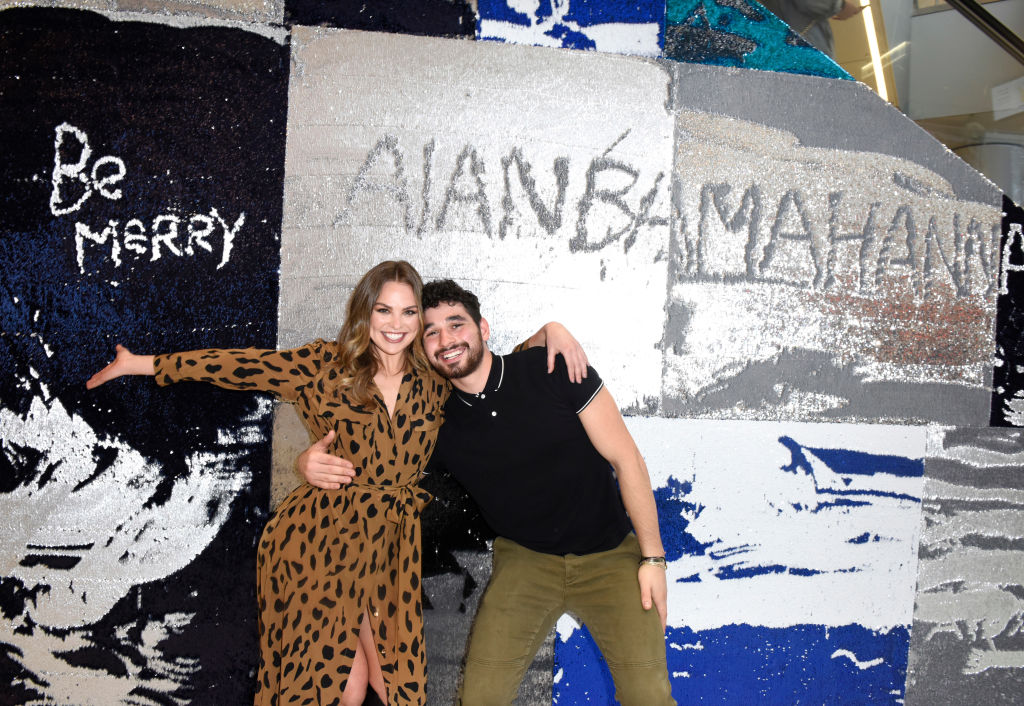 "It is an honor, but also it feels really awesome," Brown recently told Entertainment Tonight in an interview she did with Bersten.
As DWTS fans have probably seen on Instagram, Bersten has been taking his Mirrorball Trophy with him everywhere. He refers to it as his baby.
As for Brown, she says her Mirrorball is back home at her parents' house in Alabama.
"Mine's under my tree right now. My mom put it there. I don't know why. Isn't that weird? She put like all these presents and then she put the trophy under there," she said.
Why 'Dancing with the Stars' was so stressful for Hannah Brown
DWTS wasn't a cakewalk for Brown. She was open with her fans about how much she struggled throughout the process.
"I came into this experience a little broken and confused—more than I've shared. Everyday has brought its challenges with my past, my fears, and the uncomfortableness of opening myself up again to be judged on something VERY scary like learning a new skill to perform each week," the former bachelorette shared on Instagram back in October.
Brown told ET that she had a breakdown just about every day when she was competing on DWTS.
"I was stressed all the time. Every day probably at least one minor [breakdown]. But I just cared so much. And I knew I could and just wanted to succeed not just by winning but just like every time I did my very best. I would just put so much pressure on myself and I'm glad that the pressure paid off. But it feels really good to be able to just relish in the win and know that it was all worth it," she shared.
Brown admits that sometimes "crazy" Hannah would come out. But she was able to keep herself in check.
"There would be times when I would like, you know, have one of my crazy Hannah moments and then I'd be like, 'Alright that was crazy. I'm not gonna lie. That was a little crazy,'" she said.
Hannah Brown is grateful for her time on 'Dancing with the Stars'
Today, Brown just feels thankful for the experience as a whole.
"I think I just feel a sense of gratitude. When you're in the process it can be so frustrating and so stressful. You just get so focused on the day-to-day not thinking of the overall. It's like I cannot believe I did that, that we accomplished so much. Not even just winning, just every week we did. I think just gratitude. And having the fans that allowed us to win has just been really amazing and I'm just super thankful," she said.
Read more: When Peter Weber Wore Makeup During 'The Bachelor' And Why He Insisted On Stubble