The Crazy Money Hannah Brown Will Make on 'Dancing with the Stars'
Former Bachelorette, Hannah Brown, is a cast member of the upcoming season of Dancing with the Stars. But how much money does she stand to make from DWTS?
Though she may not have gotten the fairytale ending she expected, Hannah Brown's tenure on The Bachelorette will pay out in more ways than one. Of course, the 24-year-old didn't receive a salary for her stint on the bachelor franchise, but the real payoff from the show starts after the final rose. Since Season 15 of the show wrapped, Brown has had her fair share of photoshoots, magazine interviews, red carpets, and more. Now, the former beauty queen will be joining Season 28 of Dancing with the Stars.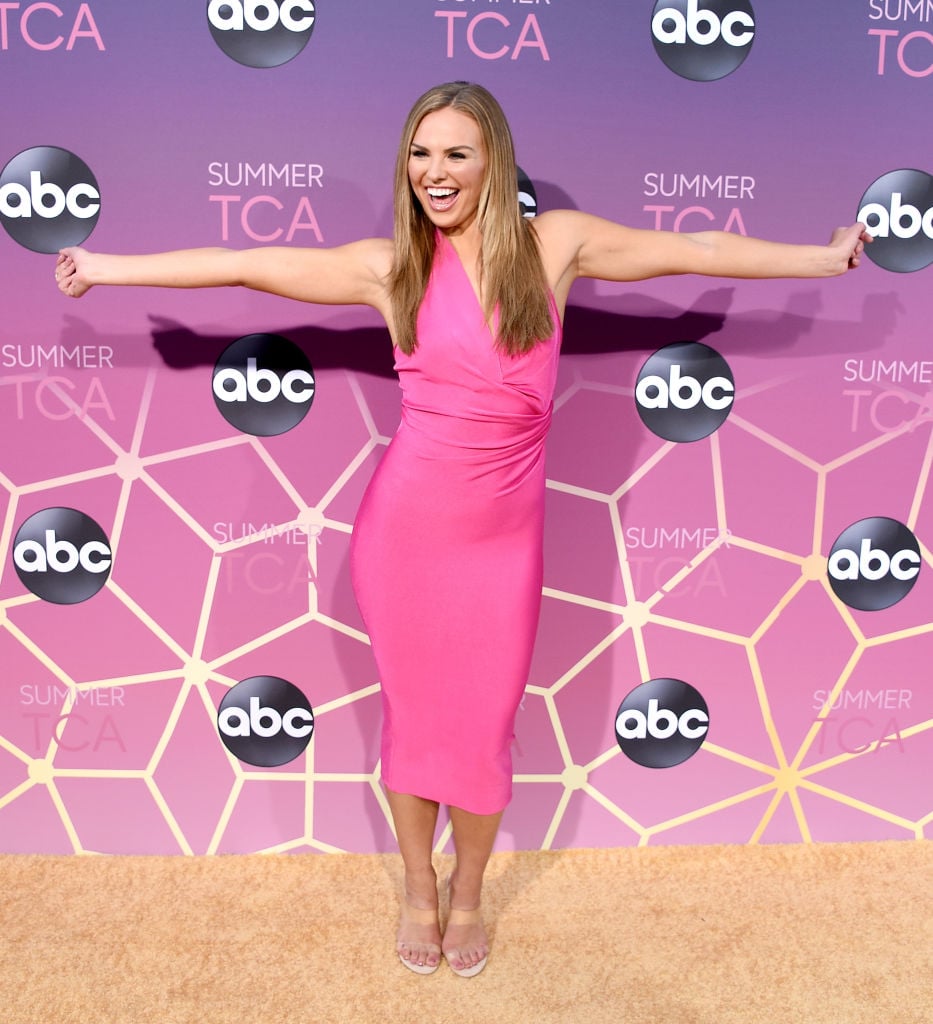 Dancing with the Stars cast
Yesterday, the cast of Dancing with the Stars was officially announced. Though Bachelor Nation stans already had strong suspicions that Brown would be joining the cast, they were overjoyed when Brown's place was officially confirmed. Other notable cast members for the upcoming season of the show include another "Brown", Karamo Brown (of Netflix's Queer Eye), James Van Der Beek (of Dawson's Creek fame) and Lamar Odom (of NFL and Kardashian notoriety.)
DWTS Season 28
But just why did Brown choose to join the cast of Dancing With The Stars this season? Brown has never made it a secret how much she loves to dance. The former bachelorette can be seen busting a move throughout her season on The Bachelorette and even during her stint on The Bachelor. Earlier this week, Brown posted a picture of herself dancing happily on the beach in jeans and a backward hat. "This is the energy I'm channeling this week: stay weird. choose joy. shine girl shine," the caption reads.
How much Brown will earn on DWTS
Aside from the pure joy of dancing, Brown stands to make a pretty penny off of Dancing with the Stars whether she secures a win for herself or not. According to Variety contestants from the show earn a whopping $125,000 for Dancing with the Stars' rehearsal period as well as the first two weeks the show airs. However, should Brown make it beyond week three, she could earn up to $295,000. With Brown's growing fame (she currently has 2.3 million followers on Instagram alone) and her decision to join Dancing with the Stars so soon after the stint on The Bachelorette, she should have no problem making it beyond week two.
An Instagram announcement
To celebrate joining the cast of the show, Brown posted a picture to her Instagram feed. In the image, she is cheesing at the camera, dressed in sparkles, and holding on to the Dancing with the Stars disco ball-shaped trophy. "This feels right. watch me werkk (and maybe twerk?) on @dancingabc. see y'all back on Monday nights with my eyes set on some new bling," Brown wrote, her excitement palpable as she referenced the fact that she's no longer seeking an engagement ring.
But despite Brown making it clear that she's no longer chasing romance, eager fans are still dying to see her fall in love. Some are even hoping that she falls in love while on Dancing with the Stars. In a recent interview with Us Weekly, Brown was asked if she had her sights set on any of her fellow DWTS cast members and she gave the perfect response.
Brown is coming back to ABC in Fall 2019
"Not talking about relationships, I'm talking about my dance skills," she said. "I don't think I can … nope, not there right now. I have blocked [romance] out right now. I'm focusing on Hannah and working on continuing to get stronger and I'm excited for Dancing with the Stars to continue telling my story in a different way, and that doesn't mean looking to find a partner. There's more to Hannah than that," Brown said firmly. We couldn't have said it better ourselves and we wish Brown all the success in the world in the next step (pun intended) of her journey.