This Former Bachelorette Says Hannah Brown 'Would Be Miserable' If She Ended Up With Luke P.
Hannah Brown hasn't been letting her contestants off easy when they step out of line. That is, she hasn't let anybody off easy other than controversial contestant Luke Parker. 
Parker began his Bachelorette journey with an early lead. From the beginning, Brown was vocal about wanting a bold man, a wan who wasn't afraid to fight for her. Parker took the sentiment to heart and wasn't shy about being the first person to steal her away for a conversation or comfort her when she was upset (like after she found out Scott Anderson came on the show with a girlfriend on night one). His bold moves won him the first impression rose.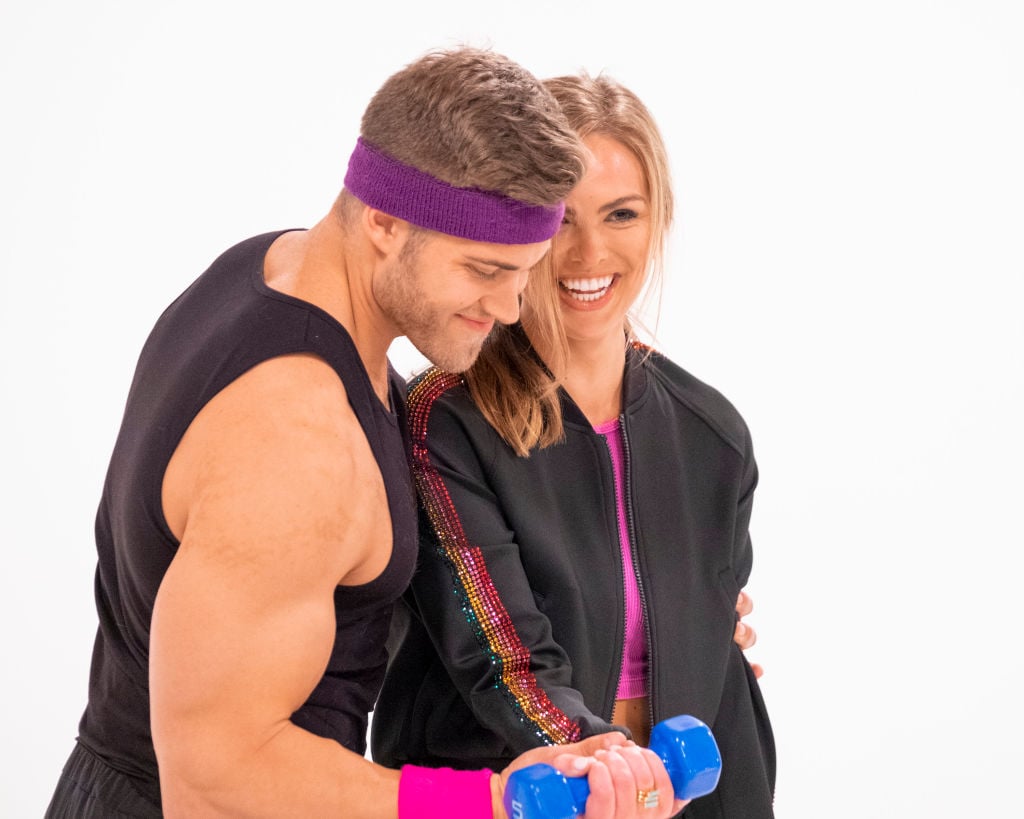 From there, things only heated up between Brown and Parker. Parker gave Brown a steamy shirtless (Parker, not Brown) massage during a cocktail party and, later, professed his love for her while on a group date, in front of all the other men and a live audience.
The moment Hannah B. began to grow suspicious of Luke P. 
But shortly after his declaration of love, Parker found himself in a less-than-desirable place with Brown. Brown asked him to pump the breaks and give her some space so she could explore her relationships with other men.

"I really was struggling last episode with 'OK, like, it's not just Luke P.' But him being like 'I'm starting to fall in love with you' was like 'Yay!' but also like 'Alright, that's a lot at one time. Let me not go all-in right now because if I do that then what am I gonna do the rest of the time?' So I really did kind of have to pump the breaks for myself with him because I am one who would just zero in on somebody. And if we're looking right now, Luke P. was really easy for me to zero in on," she said in an interview with ET in late May.

But, as of recently, Parker's been causing even more trouble with the other contestants and becoming increasingly controlling with Brown. Many Bachelorette fans take to Twitter each Monday night to voice their concerns for Brown when it comes to her relationship with Parker. Some fans are even inspired to share their own experiences with emotional abuse.
Former Bachelorette Rachel Lindsay compares Hannah B.'s relationship with Luke P. to a horror film
Some Bachelor and Bachelorette alums are also concerned about Brown's relationship with Parker. Former Bachelorette Rachel Lindsay recently posted a photo on Instagram advertising her appearance on Strahan and Sara where she recapped a recent episode of The Bachelorette. 
One fan commented on the post that they think Parker would be "abusive in a relationship."     
"There are so many good guys. I really think she would be unhappy with Luke P. I feel that he would be abusive in a relationship," the fan wrote. "He is the only one that she argues with. It makes me wonder if she just doesn't feed off of it in a weird way. It's not love its Lust with him. And …. how can she make out with every guy back to back and let them continue to pour out there [sic] hearts. More conversation and less 'love acting' please and thank you."
Lindsay responded to the comment and agreed that it wouldn't be a good situation for Brown to end up with Parker.
"She would be miserable," she replied. "Have you seen Bird Box? She would be like the people [that] looked [at] the monsters in the face but survived."
Read more: 'The Bachelorette': Who's Worse–Luke P. Or Chad Johnson?