Hannah Brown On Why She Thinks Peter Weber Was Named The Bachelor Over Mike Johnson
Peter Weber was officially named the next bachelor during the Bachelor In Paradise finale. While many fans are ecstatic to see Pilot Pete find his forever co-pilot, some fans are disappointed that Mike Johnson (also from Hannah Brown's season of The Bachelorette) didn't get the gig. Mike would have been the franchise's first black bachelor, as well as the first veteran to take on the role.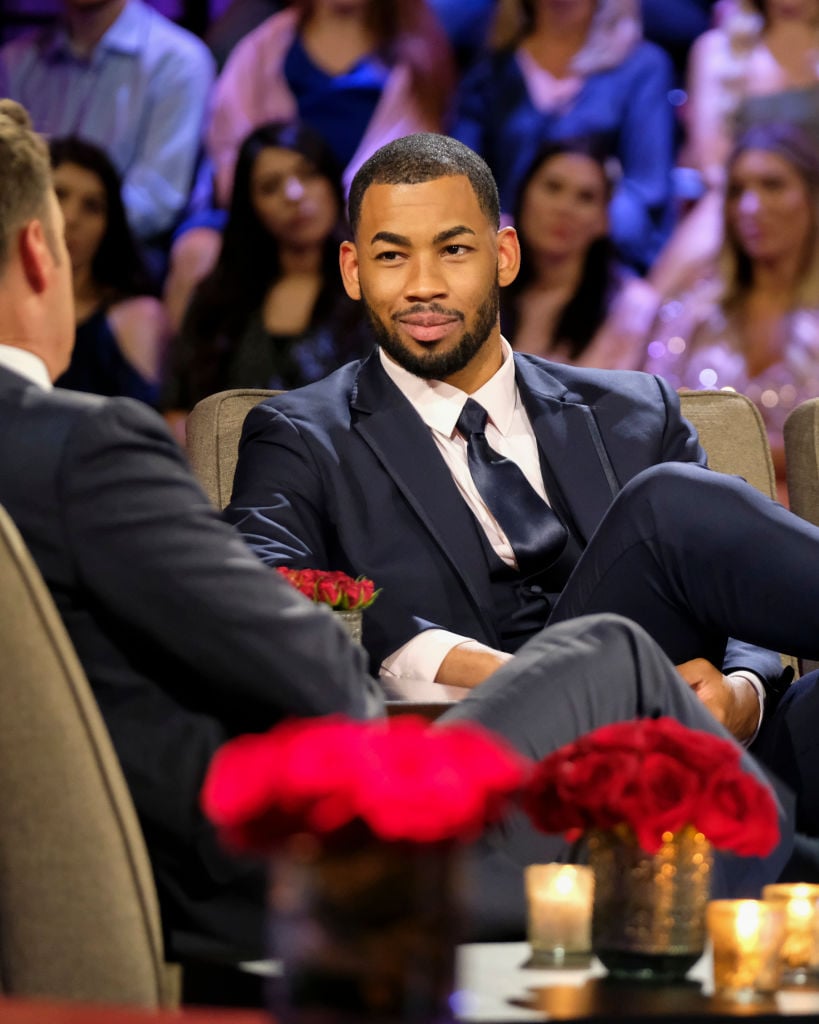 Hannah recently told Entertainment Tonight that she thinks both Peter and Mike would have made great bachelors.
"I could see either one of them being a great Bachelor," she said. "I feel like the people that have been doing this for years and making these decisions, make these decisions for a reason. It's not that one person's better than the other." 
Why Hannah Brown thinks Peter Weber is the bachelor and not Mike Johnson
If Hannah had to guess, she'd say the reason Peter won the role over Mike would be that he was more "heartbroken."
"I think Peter was really heartbroken," she told the publication. "I broke his heart."
Though Hannah's feelings for Pilot Pete were very real, she's excited for her ex to get the opportunity to find his wife on TV.
"I'm really happy for him," she said. "I mean, I had real feelings for him and I know that he had real feelings for me, but ultimately when you care for somebody, you want them to find their happiness. So, I think he's going to be a great Bachelor and is going to make all those girls really, really happy and have a really great experience."
Hannah says she hopes Peter ends up with "somebody that is fun."
When asked what kind of woman she thinks he's interested in she replied:
"I think he likes a strong woman, and God I don't know, somebody close to how awesome this chick is," she said, meaning herself. 
What Peter Weber is looking for in a partner
If you ask Peter what he's looking for in a partner, he'll say an adventurous best friend.
"It sounds cliche, but that girl is my best friend. And, you know, you can wake up every single morning and just, makeup on, no makeup, you are just so madly in love with her. And you can't believe that you were lucky enough to find her and spend the rest of your life with her," he said of his future wife on Good Morning America. "The girl that is as thirsty for adventure as I am and just constantly exploring and is never going to lose that. A girl that family is extremely important to her. Because for me, coming from such a close family, that's my rock."
Before his season begins, Peter has some advice for his contestants: be communicative.
"I waited a little too long to fully open up my heart to her and show that vulnerable side," he said of his time with the former bachelorette. "And if I could encourage the women not to do that I probably would. Don't wait too long. If you're feeling it for me, I wanna know and I'm gonna give it right back."
Though Hannah's confident Peter will be a great bachelor, she doesn't know how he's going to top their infamous windmill moment.
"I don't know how he's gonna top the windmill," she said. "Oh yeah, [a plane would be good]." 
Read more: How Tyler C. Spent His Downtime on 'The Bachelorette'