'The Bachelorette': Hannah Brown Nominated for a People's Choice Award
Hannah Brown continues to prove that she is The Bachelorette of the people. Never in the history of the show, has a bachelorette been as beloved as Hannah Brown. Now, the 24-year-old's charisma has extended beyond The Bachelorette and she has been nominated for a People's Choice Award.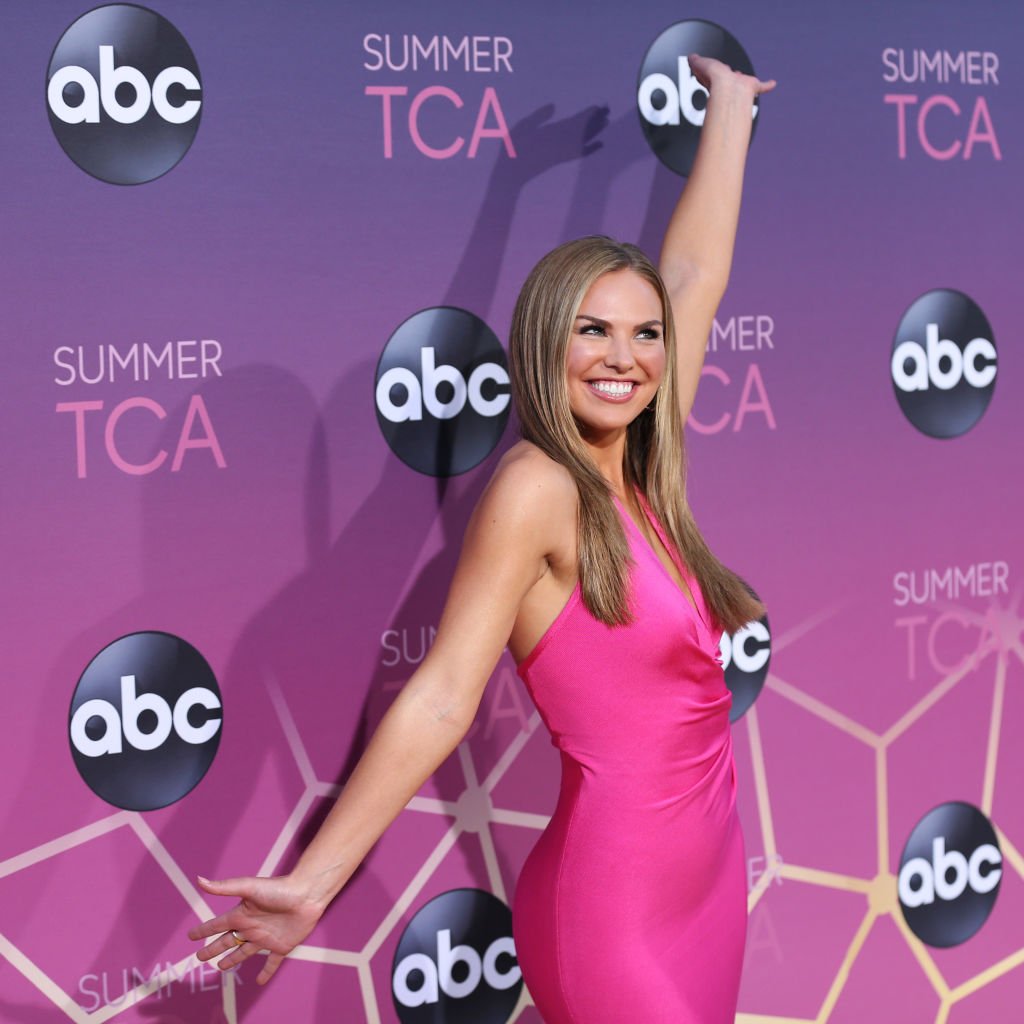 The bachelorette of the people
Recently, Brown hopped on her Instagram page to share the news of her People's Choice Award nomination with her 2.4 million followers. Brown got wind of the exciting news whilst training for her latest venture, Dancing with the Stars. Though the training schedule is brutal, which is why the stars get paid crazy money to go through it, the bachelorette made sure to take time out of her busy schedule to make a video for her fans.
Brown is nominated for a People's Choice Award
In the video, Brown expressed her excitement and gave thanks to her many supporters. "Hey, y'all I am here at my Dancing with the Stars rehearsal, but what the what, I am so excited! I just found that I am nominated for a People's Choice Award in the Competition Contestant category. I am just so honored," Brown said animately in the video.
"The Bachelorette was also nominated for the competition show. So thank you guys so much for your support, you support and encouragement through my journey that's definitely had some ups and downs. But, today is an awesome day, and I am about to kick some butt in rehearsal today because I am in a dang good mood. Rolls tide," Brown said, signing off with her signature nod to her Alabama roots.
Brown expresses gratitude on Instagram
The former beauty queen went on to leave a caption that further expressed her gratitude. "What is my life?! I've been dancing my heart out today, but getting this news was such a sweet surprise! I took everyone on a rollercoaster ride of crazy during my experience as the @bacheloretteabc. Nevertheless, the constant support and encouragement from those who love me will always be the biggest blessing of this all," the People's Choice Award nominee began.
"To be even considered for the @peopleschoice award for Competition Contestant is just a sweet extra bonus! THANK YOU ALL so much for the continuous support I feel in every adventure this life is offering me. Y'all are the best! (link in bio for all the info to vote,) Brown concluded in her note.
Fans show their support
Fans immediately began showing their support for the bachelorette. "So well deserved after such a rollercoaster of a season. you get all my votes (and roses)," one fan declared. "Just voted for you Hannah Beast so happy you're getting so much sunshine your way, you deserve it," another supporter wrote enthusiastically. "Didn't even watch the bachelorette but totally voted for you," one fan confessed. "Haha, I'll take it! Thank you so much," Brown wrote back in response.
Tyler Cameron & Colton Underwood
But Brown is not the only member of Bachelor Nation who is nominated for The People's Choice Award for The Competition Contestant of 2019. She is also in the running with her ex-boyfriends, Colton Underwood, and Tyler Cameron. Here's hoping that she gives those men a run for their money. You can vote for Hannah Beast here and tune in next Monday to catch her on Dancing with the Stars.