Does Hannah Brown Regret Being 'The Bachelorette'?
Perhaps we should've taken Chris Harrison at his word for once, because Hannah Brown's season of The Bachelorette was truly the most shocking and dramatic season in Bachelorette history. Brown got engaged to Jed Wyatt, an aspiring singer/songwriter, only to break it off with him days later because he had a girlfriend back home. It certainly wasn't the fairytale ending that Brown was hoping for or expecting. But does Brown regret being The Bachelorette?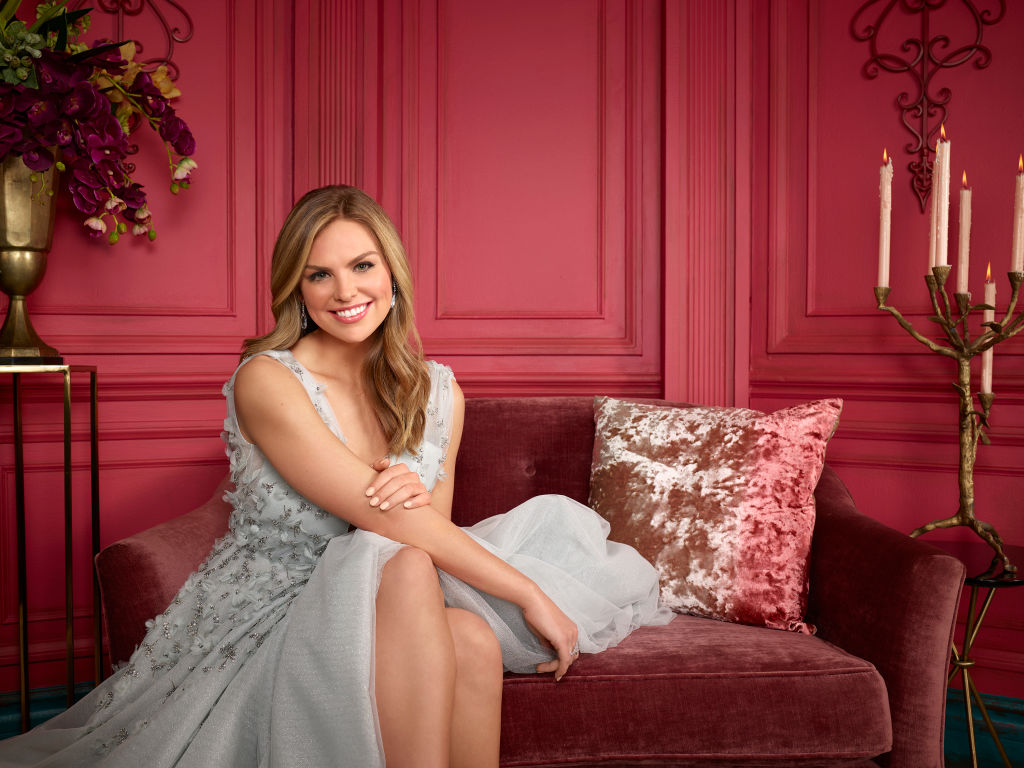 Brown was briefly engaged to Jed Wyatt
The 24-year-old 'Bama native captured the hearts of Bachelor Nation with her southern charm, hilarious and goofy antics, and her fiery spirit. Brown consistently stood up for what she believed in and spoke out against poor behavior on the show in her quest to find her husband. With such a lovable spirit, fans were rooting for Brown to find the fierce love that she desperately craved. Though she did find it with two men, Wyatt, and Tyler Cameron, it certainly wasn't as everlasting as she thought it would be.
Does Hannah Brown regret being The Bachelorette
Brown's time as The Bachelorette definitely didn't pan out the way she hoped it would. But does that mean she regrets being on the show altogether? Taking to her Instagram stories, Brown had a Q & A session with fans, where she answered that question once and for all and put any lingering rumors to bed. "Do you look back at The Bachelorette wishing you never did it because of the result?" one curious fan asked Brown.
Brown gave a very eloquent response by way of a video which she uploaded to her Instagram story. "No. Uh, sometimes I question why things happened the way they happened, but there's so much good that came out of the experience. It just wasn't in the way that I thought it was going to be. But that's okay, that's life," the 24-year-old said maturely.
An Instagram confession
Part of the good that's come from her time on The Bachelorette is her ability to step out on her own and move to Los Angeles full-time. Though Brown confesses that she sometimes struggles with the move, overall she has nothing but immense gratitude and excitement about this new phase of her life. "Most of the time I'm like 'Wow, I live here. This is amazing. It's is a dream come true and I'm doing this on my own.' and then sometimes I'm like 'Where do I fit in? How is this my life? Am I cut out for this?' But really grateful and excited about what this new chapter here will bring," Brown admitted via Instagram story.
Roll Tide
It's great that Brown is so grateful of her time as The Bachelorette, even if things didn't go at all according to plan. Though Brown may not have gotten a husband out of the show, she's still got plenty of wonderful things coming her way. Brown is gearing up for her first episode of Dancing with the Stars, has been nominated for a People's Choice Award, and has successfully re-located to Los Angeles. We're sure that more amazing things are on the horizon for Hannah Beast, and we can't wait to see what's next for her.