Hannah Brown Reveals What She'll Do After 'Dancing With the Stars' Ends
From The Bachelor to The Bachelorette to Dancing with the Stars, Hannah Brown has had a wild ride for the past two years. After getting her heart broken on the ABC reality dating show, Brown dominated the DWTS competition with her partner Alan Bersten. But now that the Mirrorball Trophy is almost within her reach in the finale, fans might be wondering what Brown plans to do after her journey on DWTS ends.
Hannah Brown says she wants to stay in the spotlight after 'Dancing With the Stars' ends
On Nov. 4, Brown spoke with Entertainment Tonight and revealed her plans after Dancing With the Stars ends. The publication asked the reality star if she wanted to venture into writing, motivational speaking, or even hosting. And it seems Brown is interested in all three in the future, as they would allow her to continue living out her dreams in front of the camera
"I think that speaking about my experiences, being able to write those down and process those, and then share them with the world," she said. "Also, I like holding a microphone and I'm OK with being in front of the camera. But all those things were dreams that I've always had. So it'll be really nice to be able to pursue those moving forward. In what order? I don't know. But we're going to do it."
Brown also admitted she isn't sure what life will be like after the DWTS finale airs and she is no longer on reality television.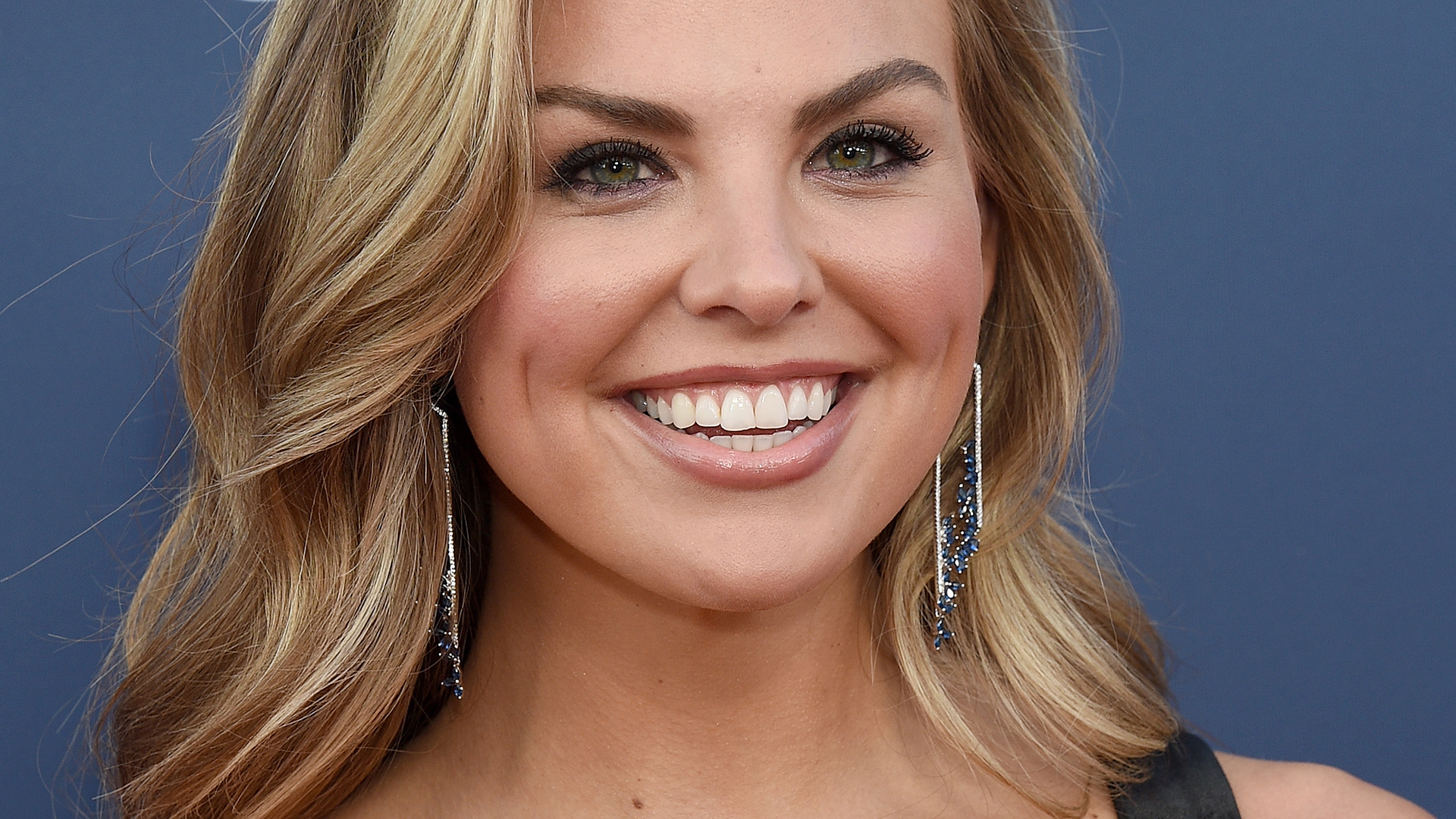 "I don't know what it's going to be like not being on TV. After a month, I'm gonna be like, 'OK, where's my mic? Is somebody there?'" she said. "It was legitimately nonstop because if I wasn't on TV, I was still doing interviews and doing other things. I don't know what it's going to be like."
That said, it's possible Brown will be joining Bersten on the Dancing With the Stars:Live Tour 2020, which was announced in September. Bersten also hinted at Brown's involvement in the tour when speaking with ET.
"Maybe joining the tour," he said.
'DWTS' Hannah Brown wants to continue living in L.A.
Back in October, Brown shared feelings of being homesick while on DWTS.
"A piece of my heart will always be in Alabama," she said on the ABC series. "I really miss that sense of community and family that I had. I don't know if L.A. truly feels like home just yet."
However, those feelings aren't strong enough for Brown to move back to Alabama after her reality TV journey is done. And now, it appears The Bachelorette alum will continue living out her career goals in L.A. after the Dancing With the Stars finale.
"I don't know if I really see myself moving back to Alabama," Brown said, per Life & Style Magazine. "I feel like the Lord and just like my life, there's so much more in store for me that I can't even imagine."
Hannah Brown doesn't want to become an influencer
On Nov. 8, Brown stopped by On Air With Ryan Seacrest, and the reality star discussed her new life in L.A. And despite her choice to stay in the City of Angels, Brown made it clear she has no interest in becoming an influencer — or even dating one.
In the interview, Seacrest and co-host Tanya Rad suggested that Brown used a dating app to find potential dates in L.A. However, Brown expressed a few doubts, noting she wants her partner to "actually have a career."
"I'm so over people that just want to be [Instagram famous]," Brown said. "I went on a reality TV show, not really understanding. I didn't watch the show before. And now that people follow me on Instagram, it's kind of weird and I don't want to be an influencer."
She continued: "I feel like a lot of people who go on reality TV, like, that is the goal and they're fine with that. That is infuriating, especially when you have someone like me that's really pure going into it. And then you get freaked over. I just can't deal with it."
Meanwhile, Brown also stated she wants to date someone who encourages her to go beyond the influencer lifestyle. She said, "I really want somebody that is a professional that already has their crap together. And that would almost encourage me to get out, like not do the influencer thing — to really have a real career."
Brown may not know exactly what she'll do after DWTS ends. But it certainly seems like The Bachelorette alum is ambitious to make all her dreams come true. And quite frankly, if anyone's going to do it right, it's Hannah Beast. So stay tuned.
Check out Showbiz Cheat Sheet on Facebook!