Hannah Brown Supports Rachel Lindsay After Colton Underwood's Comments on Instagram
Say what you want about The Bachelor franchise, but the leads of The Bachelorette are forces to be reckoned with. From feminist icon Hannah Brown to first black Bachelorette Rachel Lindsay, these women have plowed through endless criticisms since their first appearances on limo night. And the best part? They support one another while holding their own.
Recently, The Bachelor's Colton Underwood made comments about Lindsay on Instagram, and Brown defended her fellow Bachelorette's strength. And while Brown didn't explicitly choose sides, her statement makes it seem like she is in support of Lindsay.
Lindsay opens up about her relationship with Raven Gates on 'WWHL'
Before we delve into Brown's comments on Underwood and Lindsay, here's a bit of background. When Lindsay stopped by Watch What Happens Live with Andy Cohen, she was asked about her relationship with fellow contestant Raven Gates. Both women were on Nick Viall's season of The Bachelor and became close friends after the show aired. However, it seems Lindsay and Gates had a falling out. Then on the Bravo late-night show, a fan questioned why.
"I can't say," Lindsay shared. "I promised I wouldn't say, but it was enough for me to not want to be friends with her anymore." The former Bachelorette then added she will never be friends with Gates again.
Underwood comments on Lindsay's character on Instagram
Following the WWHL episode, Us Weekly shared a post in regards to Lindsay's comments about Gates. And surprisingly, Underwood came out of nowhere and left some commentary of his own.
"Shocker," he wrote. "Rachel mad at another person…does she like anyone?"
After a bit of backlash, Underwood then clarified why he left the remark on social media. "I'm not weighing in on the Rachel/Raven drama. I could care less about that, not my business," Underwood explained in another Us Weekly Instagram post. "What is my business is the countless number of times she's spoke[n] poorly of me… including that time she ran her mouth about me to Cassie…Funny thing is I have never met her."
Brown supports Lindsay's strength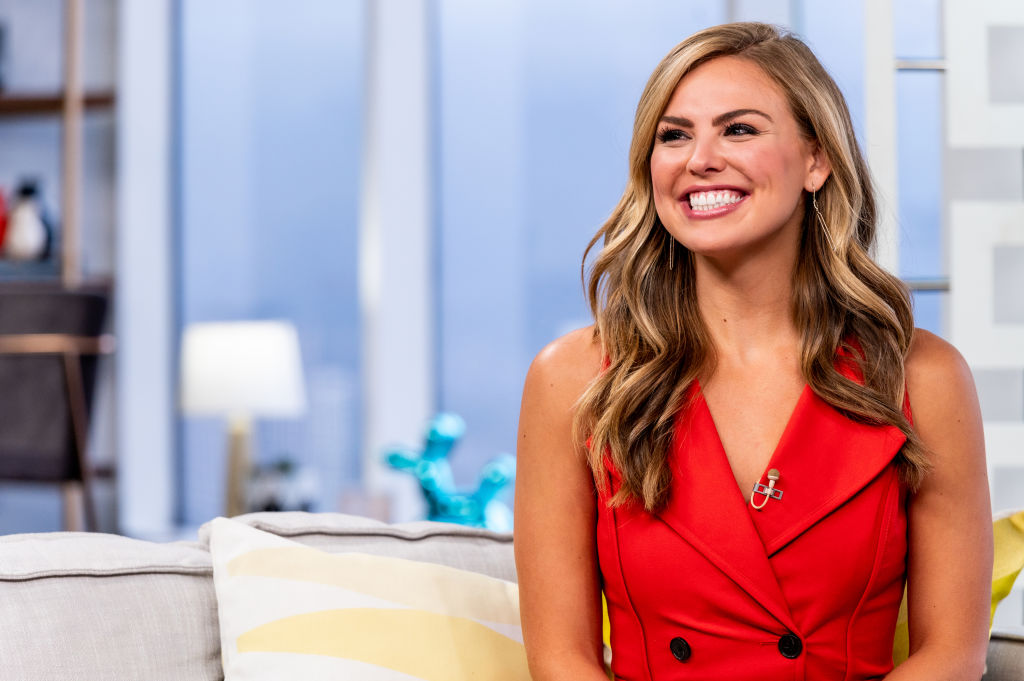 Meanwhile, Brown, who has been competing on ABC's Dancing with the Stars, weighed in on the drama between Lindsay and Gates. And although Brown isn't caught up on everything that has gone down, she seems to be supportive of the women involved.
"I have met Rachel, and I haven't met Raven but she's been so kind to me on social media," Brown told Us Weekly on Oct. 8. "But that's news to me because I've just been dancing, and then I go to sleep. And then I try to tend to my wounds."
Nevertheless, when the publication asked Brown about Underwood's statement on Instagram, the former pageant queen simply defended Lindsay's strength in speaking out.
"I've heard from a lot of people that have worked with both Rachel and I, we have, she has strong opinions and she's not afraid to say them," Brown revealed. "So I think that is just who she is and I mean, people could probably say that about me. She's just a very opinionated, strong woman, and I think that's great."
In all honesty, Underwood's Instagram comments about Lindsay feel unwarranted. Although likely unintentional, his statement seemingly attacks Lindsay's boldness when it comes to speaking out. So, of course, it was nice to see Brown defend Lindsay for the very thing many women are critiqued for on a daily basis — their outspokenness.
Check out Showbiz Cheat Sheet on Facebook!