Wait…Hannah Brown Actually Has The Best Tweets About 'The Bachelorette'
Season 15 of ABC's hit reality show, The Bachelorette, is winding down and honestly, we're pretty sad about it. Hannah Brown's season has been chock full of hilarious drama, cheesy dates, and ridiculous testosterone-induced fights. What more could Bachelor Nation ask for? But perhaps the biggest and best surprise that has come from this season is the bachelorette herself.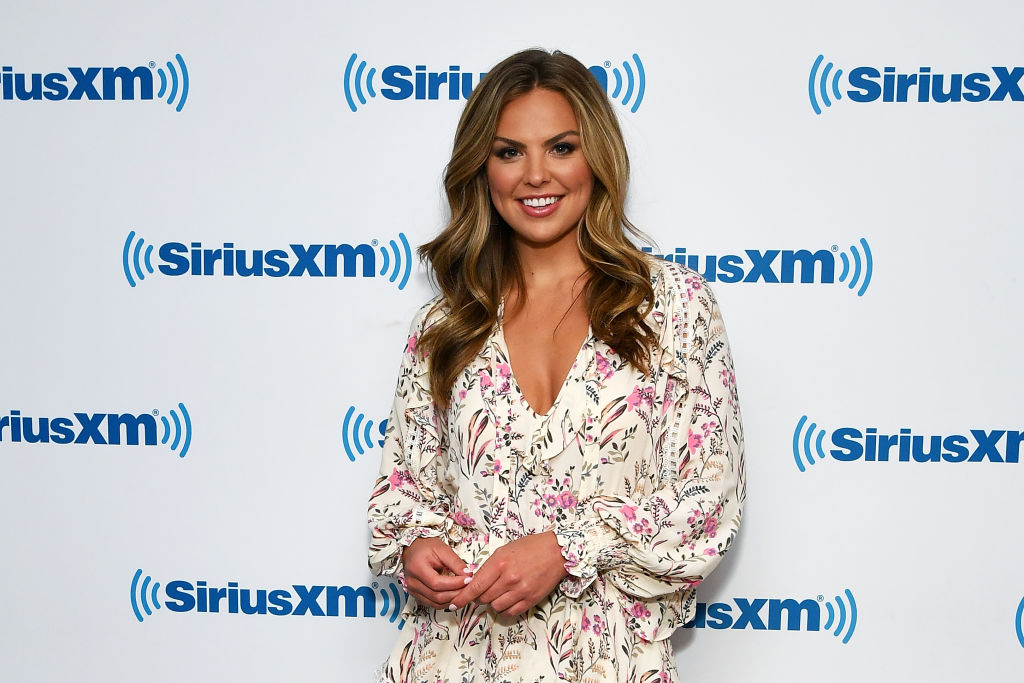 While many people were upset when Brown was chosen for the role, the 24-year-old has been an absolute delight to watch. She's spunky, sassy, strong, unapologetically herself, and downright entertaining to watch. Speaking of entertainment, Brown has kept us highly amused with her live tweets that comment on the show. Here are some of our recent favorites.
Hometown dates
Any fan of the franchise knows that the week of hometown dates generate some of the best TV. Watching the families of the final four contestants react to their loved ones professing love to a woman after knowing her mere weeks in a mostly group capacity is cringy, awkward, and just downright fun to watch. Brown must agree because she certainly is having fun live-tweeting her reactions to episodes as she watches her season back with friends and family. Here are a few of our favorites from this week's episode.
When she showed her love for Train
Who doesn't love a good song reference? If you haven't posted dramatic lyrics as a caption to a photo at least once, do you even know how to Internet? Brown found the perfect caption for an image of her and Tyler C. swimming in Jupiter, FL when she quoted the hit song "Drops of Jupiter" by the band Train. "Back from the atmosphere. now drops of Jupiter in my hair" the former beauty queen wrote. Okay yes..she flubbed the lyrics, but you get the gist.
When she hit us with a double entendre
One thing we love about Brown is her unapologetic attitude about her sexuality. A Christian by faith, the 24-year old has taken a very open and honest approach about sex and sexuality that is super refreshing. She is unafraid of her physical attraction to people and doesn't shy away from making fun jokes about sex. After Brown's flight with fan-favorite contestant, pilot Peter, ABC tweeted out a cheeky response. "Pilot Pete landed that move," they wrote with a smirk. Brown took the opportunity to retweet the GIF and up the ante by adding her own double entendre. "Also add it was the smoothest landing I've ever experienced. he knows his way around the cockpit" she tweeted.
When she referenced her and Tyler C.'s makeout session
In one of Brown's steamiest scenes yet, she and Tyler C. raised eyebrows when they made out in the car following his hometown date. Nothing like getting hot and heavy in your parent's driveway, eh Tyler C.? Brown was quick to share a virtual facepalm about that particular moment via a hilarious tweet that addresses where the driver was during all of the smooching. "Yes, the driver was in the car. And yes, he, unfortunately, could not control himself and chuckled "He's a lucky boy, good night huh?" the bachelorette recounted. Well, Shakespeare said it best, parting is such sweet sorrow.
When she poked fun at herself
Brown never has a problem poking fun at herself. One fan quickly noticed how many times Brown uses the word "like" and suggested people make a drinking game out of it. "Drink every time Alabama Hannah says "like." Brown retweeted and jokingly responded "Do you want to die tonight? don't.do.it." You can't beat the combo of someone who is funny and self-aware.
When she said what we were all thinking
At this point, we are all concerned about Brown's obsession with Luke P. Brown knows, and we know she knows. Still, she seems to be clinging to her relationship with Luke P. for reasons we will never understand. The two have had an extremely rocky relationship on the show, but at this point, Luke P. is convinced that their relationship is "back on track". In a perfectly simple yet brilliant tweet, Brown wrote, "These must be the tracks we are back on" alongside some of the curviest tracks we've seen.
When she wanted to be a millionaire
Brown made Bachelorette history when her inability to make a decision led to her inviting all four men to fantasy suite week. But, prior to asking Chris Harrison for another rose, she spent several minutes agonizing over what she would do. Brown called out her own indecisive nature when she tweeted "I should have asked to phone a friend" making reference to Who Wants To Be A Millionaire and tagging Harrison, who also hosts that show.
Bring on fantasy suites
Even though fantasy suites are next week, we have a strong feeling that the drama is just heating up. And with more drama comes more hilarious tweets from Brown. We can hardly wait to see how the rest of the season turns out. But no matter who she picks, or doesn't pick, one thing is for sure…Alabama Hannah makes for some fantastic TV.