Hannah Brown's 'DWTS' Partner Alan Bersten Was The Stripper For Her BFF's Bachelorette Party
Former bachelorette Hannah Brown has been having a lot of fun on Dancing With The Stars. This week, she received sevens all around earning her a score of 21. She danced the Rumba to "Hold On" by Wilson Phillips, from the movie Bridesmaids. It wasn't Brown's best week, but her fans are confident she'll come back next week even stronger, as she takes criticism very seriously.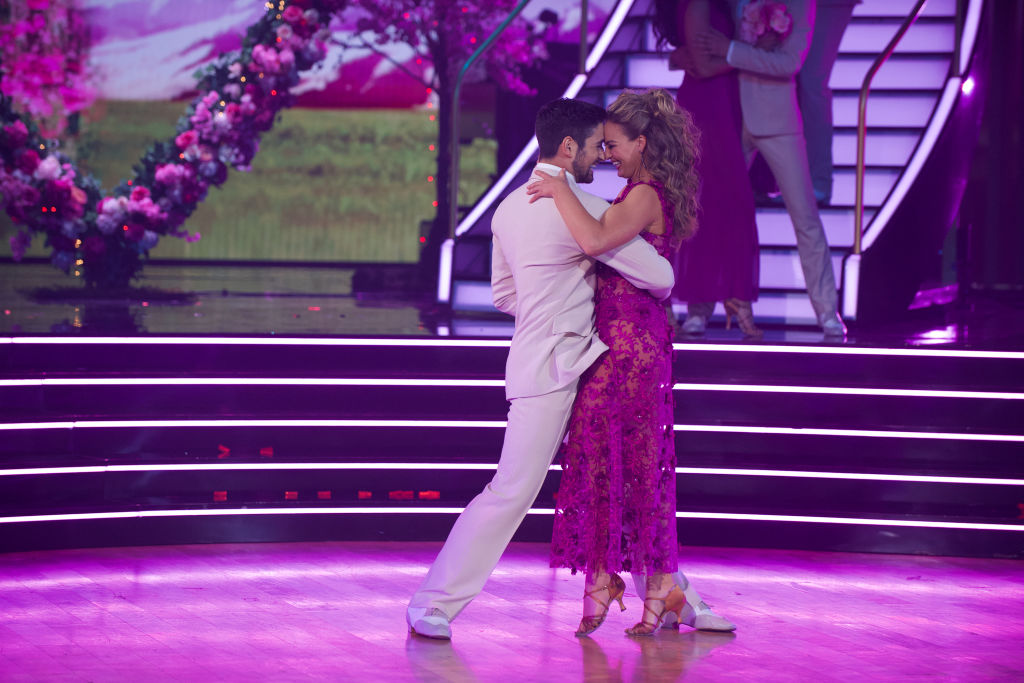 Hannah Brown organized her best friend's bachelorette party
As it just so happens, the movie Bridesmaids really hit home for Brown when she was learning this past week's dance. In the midst of learning her Rumba, she was planning a bachelorette party for her best friend, Olivia, as her maid of honor.
So Olivia and some of Brown's close friends came by rehearsal to watch the reality star's dance progress.
After a brief visit, the women head off to begin celebrating.
"You guys need a security guard?" Alan Bersten, Brown's partner, asks as they leave, as seen in the pair's preview video for this week's dance.
"No, keep practicing the rumba," replies Brown.
In the next scene, we see the girls enjoying Olivia's bachelorette party when who makes an appearance but Bersten.
"Ladies, I received a noise complaint," he says, dressed as a scantily clad police officer. "It's not loud enough!"
He proceeds to do a little strip tease for the women as Brown looks away in horror. The whole thing was very cute.
Hannah Brown and Alan Bersten romance rumors
The preview video also shows Olivia asking Brown if she's "seeing a little romance" between her maid of honor and Bersten. But Brown quickly shuts down the question.
This wouldn't be the first time Bersten has dated his dance partner. He was previously linked to his season 27 partner, Alexis Ren, who is now dating Noah Centineo. So fans are especially hopeful.
In an Instagram Q & A Brown and Bersten did before their Monday night dance, a fan asked the former bachelorette if she and Bersten are "a thing."
"Yeah, we're a thing: Team Alabama Hannah!" she responded, seeming purposefully coy.
Then, after the episode in an interview with Us Weekly, Brown officially addressed the dating speculation.
"We are dance partners, and we have the best time together, and we have a friendship that is great," she told the publication. "I think I'm done with roses, so mirrorball is what we have our eye on."
As for Bersten making a scandalous appearance at Brown's best friend's bachelorette party, the professional dancer says he's "just a stripper for hire" and that his moves are "pretty good." Brown says she wouldn't know–"I closed my eyes most of the time."
Read more: 'Bachelor In Paradise': Derek Peth Says He's Still Interested In Tayshia Adams