Hannah Godwin and Dylan Barbour Are The Stars Of This New Country Music Video–Here's What 'BIP' Fans Really Think
Hannah Godwin and Dylan Barbour got engaged at the end of the most recent season of Bachelor In Paradise and have been blissfully getting to know each other better every day since.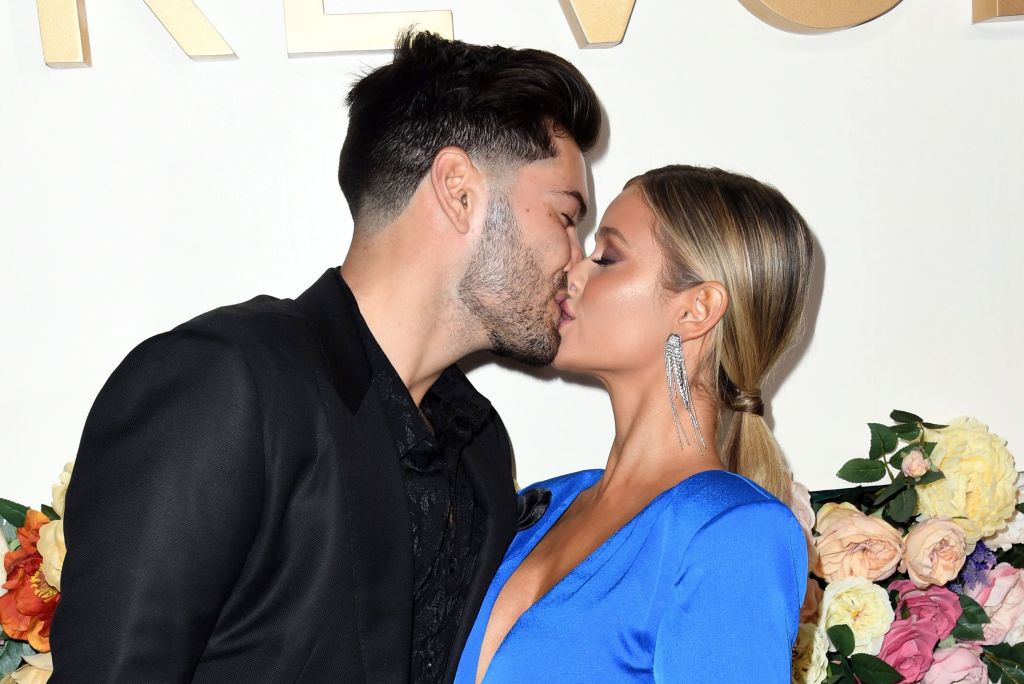 Recently, Godwin and Barbour starred in country music star Dillon Carmichael's music video for his song "I Do For You."
The song tells the story of a man (Barbour) set in his ways, refusing to do things like answer the phone when he's fishing or put on a suit. But when the man meets the love of his life (Godwin), he has an epiphany about the concept of compromising. In fact, things that Barbour's character used to hate doing (pampering himself in the bath, wedding planning, interior decorating, etc.), he's now ecstatic to do for Godwin's character.
The 'BIP' fan reaction to Hannah Godwin and Dylan Barbour's performances in the 'I Do For You' music video
Godwin and Barbour aren't the only Bachelor couple to star in a country music video as of late, but Bachelor Nation was excited to see two more of their favorites do some [silly] acting.
Godwin posted a snippet of the music video on her Instagram page and her fans were very complimentary.
"I love this lolol," commented one fan.
"I've been waiting so patiently for this and it did not disappoint. So sweet!" wrote another.
"Who would doubt that Dylan would turn out to be the bridezilla…..so funny, I haven't stopped chuckling since I saw it! Must be great Hannah, to find someone that is so compatible with you! I love you guys together…" wrote another.
Carmichael also commented on the post: "Y'all absolutely killed it!!! Best co-stars I could have asked for."
Over on YouTube, Carmichael's fans also loved Godwin and Barbour's playful energy.
"Great collaboration and a Great Song. I'm betting that it was a hoot sitting between those two….They are a trip! This was a transformation that Dylan was going to have to go through so now he has the documentation that he is fullly prepared for a wedding…lol!" wrote one fan.
"We had a great time. I couldn't have asked for better co-stars!" the musician replied.
Dylan Barbour calls out a hater (as he does)
Of course, there are a few haters in the mix. Not all of the reviews are positive. When Entertainment Tonight tweeted the video, one fan commented: "They a cute couple…but suck at acting. Sorry."
Barbour, never one to let a message like that go, replied: "Shoulda had you in it."
The Twitter user backed off.
"Nah…..I would have definitely made it worse. But you guys are definitely cute as heck," she wrote back.
We thought Godwin and Barbour's performances were funny and charming. At a minimum they were, indeed, "cute as heck."
Read more: 'BIP' Fans Asked Demi Burnett How She's Doing About A Month After She Announced Her Broken Engagement–'Life Is Great'