'Harlots' Returns in All Its Glory
Harlots is unlike anything else you've ever seen. It's a feminist take on a period drama about 18th century London women. This season, Charlotte Wells (Jessica Brown Findlay) and Lucy Wells (Eloise Smyth) are back and living their best lives.
Hulu's Harlots follows a number of unique women working in the prostitution industry as harlots. At the end of last season, we saw Margaret Wells (Samantha Morton), the matriarch of the Wells family risen from the gutter, headed for somewhere in America.
Lydia Quigley is stuck in an insane asylum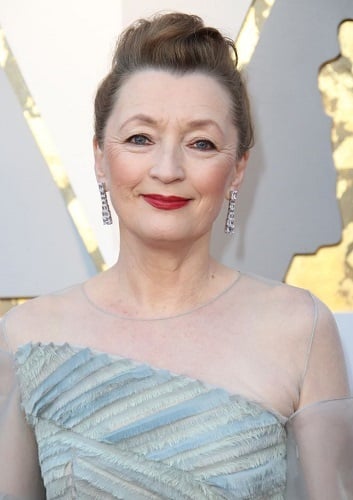 Lydia Quigley (Lesley Manville) is trapped in Bedlam, an insane asylum. A full year has past since season two, and Quigley has been left to suffer a tragic defeat. It's a fitting circumstance for her, considering the trouble she caused everyone, especially the Wells family.
Quigley is left in such a state, that she is almost unrecognizable. She clearly has rage for Charlotte and blames her for all her misfortune.
Charlotte Wells is in a new role as a bawd
Charlotte has now risen to the bawd of the household. She is essentially a protective pimp managing the household/brothel. She's owning her new role, and taking down any man standing in her way.
Women continue to struggle against the patriarchy in the first episode of season three of Harlots. Both Margaret and Lydia are essentially in exile. Charlotte must now contend with a would-be pimp, Isaac Pincher (Alfie Allen). He's taking up territory in the area and wants the brothel for himself. Charlotte isn't having it,= and blatantly calls him out on it.
Lucy Wells is making shady new business deals
Lucy Wells is now the most coveted woman in London, and she uses it to her advantage in every way. We see her having men compete for her affections in a race that she thoroughly enjoys taking part in.
The first episode shows Lucy involving herself in a new business deal with some new faces in London. She's embracing her life and aiming high for what she thinks she deserves. It's extremely refreshing to see her go from a timid young girl in season one to this empowered woman making financial decisions on her own.
'Harlots' is completely written and produced by women
Harlots is written and produced by only women. The presence of all women creators allows the show to take a unique perspective on numerous subjects. The story is so different from anything else ever created before. The show is a look through the eyes of women performing sex work for a living in a time and place where women had little to no rights whatsoever.
Liv Tyler is back as Lady Isabella Fitzwilliam
Lady Isabella Fitzwilliam (Liv Tyler) is back and taking names. Season three has her scheming to get by with her evil brother always a step ahead of her. We also see her stand up to her longtime nemesis, Lydia Quigley.
Isabella, ever a victim of Lydia and her blackmail, found a unique friendship with Charlotte in season two. We haven't seen their interaction in season three yet, but it will be interesting to see how they reunite with one another.
Lady Fitzwilliam also takes it upon herself to visit Quigley in Bedlam in an intimidation tactic. It turns out that Quigley had nothing to do with the slanderous rumors about her, and she forces Quigley to take her charity, including a proper wash and clothing to fit her station.
Season three is shaping up to be a good one for Harlots. We'll see how things play out in next week's episode.