'Harlots' Season 3, Episode 4: The Implications of [SPOILER]'s Death
Fans are still reeling from the shocking death and loss of a beloved favorite on the show. She was unlike any other woman on Harlots and always spoke her mind. A free spirit, she was her own woman in a time when it was a crime to be.
*Spoilers Ahead*
Charlotte Wells (Jessica Brown Findlay) is gone and each and every character mourned her loss in some way in this latest episode. The Wells family is understandably devastated, and is having a hard time coming to terms with what happened. The death of Charlotte will have shocking implications and change the face of the show as we know it.
Everyone is devastated including Lydia Quigley
Not only are Charlotte's closest family and friends mourning her loss, but her enemies as well. Lydia Quigley (Lesley Manville), who escaped Bedlam and the Wells' number one nemesis, is utterly shocked at the loss of Charlotte. She tries to attend her wake, which isn't appreciated by anyone. She is kicked out and told to leave, and is visibly shaken. She isn't allowed to mourn for Charlotte, which is honestly sad to watch.
In this episode, we see another side to Quigley. She is slowly climbing back to the spotlight, and at the same time is very self-aware of how she got where she is and why other people hate her so much. She knows that she is a monster in the eyes of the women whom she pimped out.
Mrs. May (Anna Calder-Marshall), the woman who did the same thing to her, and who is just as much a monster in her eyes, chokes on a fish bone and dies. Quigley makes no attempt to help her, and it's possible she planned it the entire time. With that, Quigley's life is headed back in the right direction as she takes hold of all of her assets, including the Golden Square venture.
Quigley knows that she will be blamed for Charlotte's death, as she was there at the Fitzwilliam house at the same time that it occurred. "They will think I did it," said Lydia after seeing Charlotte and knowing she is gone forever.
Emily Lacey chooses sides on 'Harlots'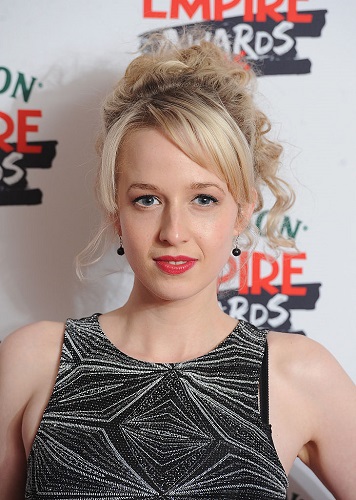 Emily Lacey (Holli Dempsey) is caught in the middle of the turmoil between Charlotte's death and the Pincher brothers. She is clearly suspicious that they may be involved, because they are, but she chooses to do anything she can to lay blame elsewhere.
She goes so far as to tell the Wells women as they lay Charlotte into the ground that Lydia Quigley was there that night, clearly putting the blame on her and taking suspicions off of the Pincher brothers. Lacey even sees Isaac Pincher (Alfie Allen) carrying one of Charlotte's dresses, which of course is suspicious. It's honestly sad to see Lacey doing everything she can to save these two men and undermine the truth from coming to light. Her character deserves to find happiness without being used by men, as all the women of Harlots do as well.
Isaac is unraveling with Charlotte's loss
Isaac loved Charlotte and is absolutely devastated by her loss. He admits his love to his brother, Hal (Ash Hunter), and slowly descends into a breakdown as he has another woman wear Charlotte's dress and tells her he loves her. Will Lacey and Hal decide to get rid of Isaac, as he is clearly losing it and they both can see him unraveling? It could be in their best interests to do so.
When Isaac steals Charlotte's dress, he threatens Fanny (Bronwyn James) when she says he must leave, as he was crying on Charlotte's bed. He clearly feels remorse and is troubled by his part to play in her death.
Will Margaret Wells stay with her family or leave for America?
Fans were understandably worried that Margaret (Samantha Morton) would choose to leave with her husband back to America and safety. This episode clearly shows she will never leave again, as they are all she has left.
Her husband on paper tells William (Danny Sapani), Margaret's true love, that all of her children have different fathers, but only one Pa. He knows in his heart that Margaret is going to stay with her family. She won't leave them again, no matter what the cost. She even tells William that she won't leave again, which is a touching moment to behold. It will be interesting to see what is to come for the women in Harlots after this transitional episode.