Harry and Meghan's Latest Instagram Post Seriously Angered British Royal Fans
Prince Harry and Meghan Markle use their Instagram account to promote the charities and patronages they greatly support. And for the most part, fans love that the couple does so much good with their power. However, the Sussex Royal Instagram account recently posted a photo honoring Pride Month, and it sparked some major backlash — but not for the reason you think.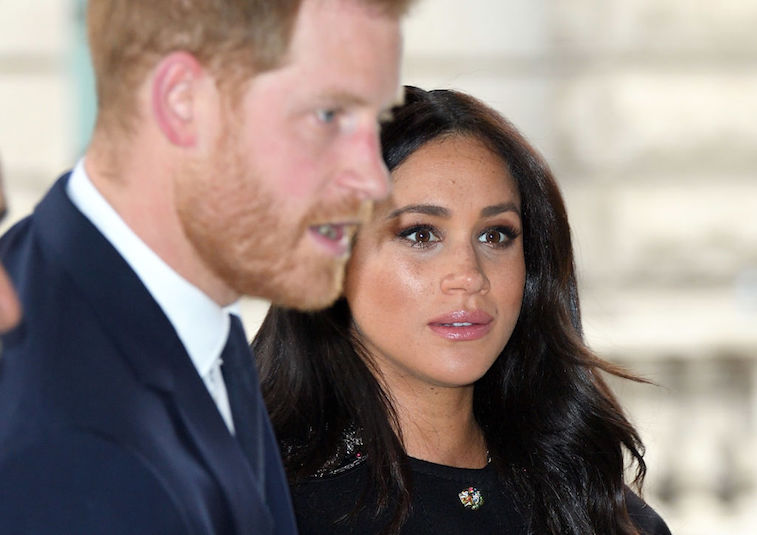 Meghan has been suspected of writing the royal couple's Instagram captions 
Ever since the Duke and Duchess of Sussex got their own Instagram account, people have suspected that Meghan writes the couple's captions. (It would make sense, since Meghan has been out on maternity leave for a while and the social media job is one that can be done from home.) People are convinced they hear Meghan's tone and professionality within the Instagram captions, along with her use of American English idioms. And for the most part, people love the posts. Every time the two post something, fans are quick to leave comments of admiration for the work the two have done since joining together to become their own unit within the royal family.
For pride month, Harry and Meghan highlighted 11 LGBTQ+ organizations
Meghan and Harry have made it clear that they are a very progressive couple who support issues such as women's rights, LGBTQ+ rights, and more. June is Pride Month, and Meghan and Harry took to Instagram to express their support for the LGBTQ+ community; they highlighted 11 organizations that do things such as offer support for LGBTQ+ people. Of course, there were a few comments from disgruntled fans who don't support gay and transgender rights, but for the most part, it was a completely different issue that was causing fans to lash out at the two. 
Fans Were quick to scold the couple for the lack of British organizations
Among the highlighted organizations, the large majority were American. And people were quick to notice the lack of British representation. "Why so many US based organizations? … I would think you would try to highlight UK charities," one user wrote. "… Only three British accounts here? I think Meghan and Harry want to be Hollywood," another user wrote.
One comment, which got nearly 500 likes, called Meghan out for not supporting Great Britain the way she supports the United States. "Meghan – you married into the British royal family… It is not your right to use your position to promote American interests ahead of British interests."
Some think Meghan is trying too hard to Americanize the royal family
While the post got a lot of "thank you" comments from people happy to see the two supporting gay and transgender rights, the negative comments about their charity choices were definitely clear. And some believe Meghan is sticking too much to her American roots rather than embracing her new home in the United Kingdom. "Harry is a prince wanting to be a Hollywood celeb and Meghan wants to be the Hollywood star she never was," said one user, whose comment got more than 200 likes. "Go back to America and support their causes…90% of these are not even in Britain!" another user wrote; that comment also got nearly 200 likes. It's unclear if the couple will adjust future posts to reflect Great Britain a bit more, but there were still plenty of people just happy to see the two of them supporting LGBTQ+ rights in the first place.
Check out Showbiz Cheat Sheet on Facebook!