Harry or Ben: Which One of Kendall Jenner's Exes Are Fans Hoping She Gets Back Together With?
After enjoying the single lifestyle for a few months, it looks like Kendall Jenner might have gotten back into the dating game with not one, but TWO of her exes.
The model has been making headlines for her recent reunions with Harry Styles and Ben Simmons.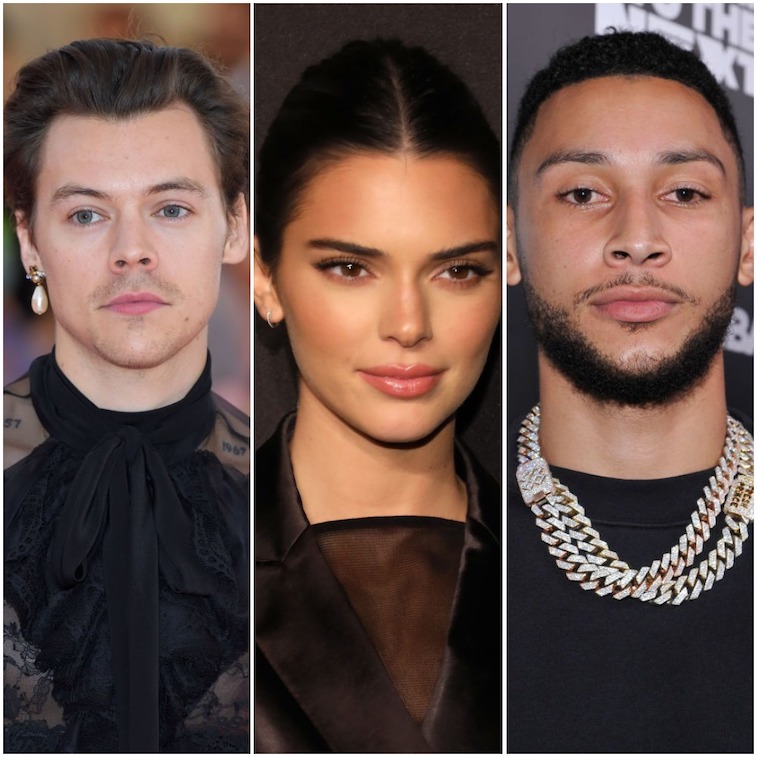 Though it's possible she's just remained really good friends with her exes, fans aren't buying it and are certain she's getting back together with one of her former flames.
As for which ex, that's still up for discussion.
Kendall and Harry recently reconnected
Long live Hendall! Or Karry or whatever ship name you have for Kendall Jenner and Harry Styles.
While it's been three years since the pair considered each other lovers, it seems like the flame between them is still burning, especially after they reunited for an episode of The Late Late Show with James Corden.
As the former couple played an enticing game of Spill Your Guts or Feel Your Guts, fans couldn't ignore the obvious chemistry between these two.
After the episode aired, many fans couldn't tell if Jenner and Styles were actually back together or if they're just really great friends post-relationship?
With so many questioning the status of their relationship, the former One Direction singer finally set the record straight and revealed he and Jenner are nothing more than just friends.
"We've been friends for a while now, yeah, for like several years," he adorably said during a recent appearance on The Ellen DeGeneres Show.
The model was just spotted at one of Simmons' games
While we were a little disappointed to hear that Jenner and Styles aren't actually an item, we quickly got over this initial let down after the supermodel was spotted in the same room as her ex Ben Simmons.
Earlier this week, the Keeping Up with the Kardashians star and the basketball player sparked reconciliations rumors after she was spotted attending his game in Philadelphia.
Though many of us are used to seeing celebs attend basketball games, fans couldn't help but create buzz around Jenner's appearance, with many wondering where the couple's relationship currently stands.
The same day this report made headlines, it was revealed that the model and the athlete are, in fact, seeing each other again and are going to give their romance a second try.
"It's new," the insider told E! News. "Last week, while she was in New York, she went down to Philadelphia Thursday night to meet up with him after his game in Boston. She came back to Manhattan Friday morning for a work commitment then back to Philly to attend his game Friday night. They are trying to keep things as under the radar as possible for now."
Fans just want Jenner to be happy
While none of us expected Jenner to reunite with two exes in the span of a week, it happened and it's caused fans to go into a complete frenzy on social media.
Since the reality star is notorious for keeping personal relationships out of the public eye, many of us couldn't keep our cool when these reports came to light.
After learning of Jenner's reunions with both of her exes, fans quickly took to Twitter to share who they really want to see the model end up with.
While some people couldn't deny the obvious connection between the supermodel and Styles, others think that she and Simmons' ended things way too soon and are happy they're picking up where they left off.
On the other hand, some fans really don't want to see Jenner rekindle her romance with either ex and think and think it's best she stay single.
Though fans have had a lot to say about Jenner's love life these past few days, it seems like the supermodel has already made up her mind on she wants to be with.
While we're pretty upset we won't get to make #Hendall a trending topic on Twitter, there's still hope for #Ken!