Harry Potter Fans Just Got Great News About 'Fantastic Beasts'
The conclusion of Warner Bros.' Harry Potter franchise in 2011 was a bittersweet moment for fans. On the one hand, J.K. Rowling's seven-part book series was adapted into a mega-successful eight-film franchise, but now that Harry's days at Hogwart's were over and done with, that likely meant that the massive fanbase would have to find a new franchise to love. As it turns out, the studio is just as anxious to wring more material out of Rowling's work as fans are to see another take on the wizarding world she so intricately brought to life in her books.
Thus, Fantastic Beasts and Where to Find Them — a film inspired by the Hogwart's textbook of the same name — will follow the adventures of Newt Scamander (Oscar winner Eddie Redmayne) as he travels the world chronicling magical creatures. The film sees Harry Potter director David Yates returning to helm the spinoff, while Rowling herself is handling script duties.
[Update, 4/27/16: Added news of screenplay publication.] As recently announced by digital publisher Pottermore, J.K. Rowling's screenplay for Fantastic Beasts and Where to Find Them will be released on November 19, the day after the movie has its US premiere.
Although the film is set decades ahead of Lord Voldemort's first rise to power, producer David Heyman recently revealed to Entertainment Weekly that the new film will most closely resemble the middle chapter in Harry's story, Harry Potter and the Goblet of Fire. Here's why that's a good indication that this extension of J.K. Rowling's wizarding franchise may be better than anyone expected.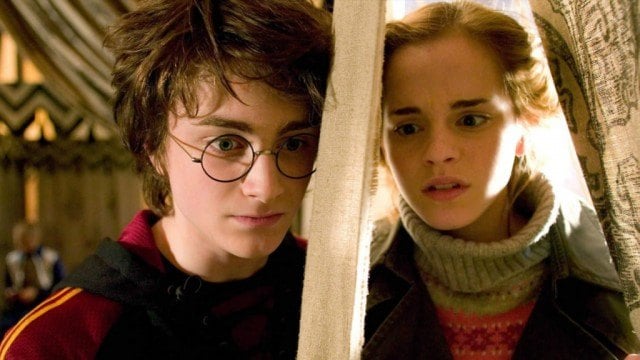 For those of you who aren't up on your Harry Potter lore, Goblet of Fire centers on a Triwizard tournament hosted at Hogwart's in which young wizards compete for the Triwizard Cup and eternal glory. Naturally, Harry finds himself inexplicably entered into the contest and must face off against dragons, vengeful mermaids, and a perilous maze that ultimately brings him face-to-face with his arch-nemesis in a harrowing graveyard confrontation. The film is generally considered among the best entries in the franchise, as it marks a turning point for the story from school-bound mysteries to larger stakes that involve the death and destruction of many beloved characters.
Moreover, Goblet of Fire placed a heavy emphasis on the personal journeys of its three heroes, highlighting the fact that these characters are still hormonal teenagers trying to figure out their own identities while facing dark forces. The internal conflict among the group and comedic highlights like Harry and Ron's awkward experience at the Yule Ball makes them seem more fully realized than ever before. Fantastic Beasts would be wise to hew closely to this tone, as Newt has big shoes to fill if audiences are to become enraptured in his story as much as Harry's. If Yates takes a similarly dark but family-friendly approach to the new film, perhaps it may kick off a long-running franchise of its own, as Warner Bros. has earmarked 2018 and 2020 release dates for two more films.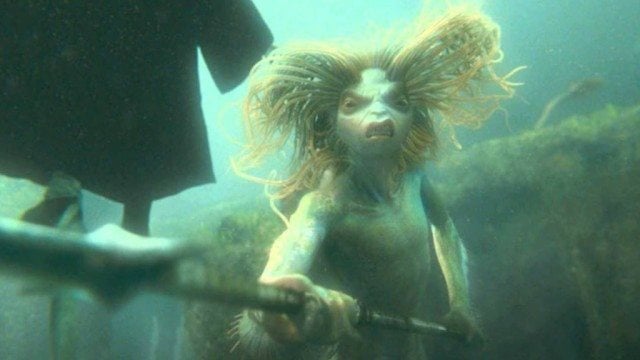 We already know that Fantastic Beasts will introduce American wizards into the mix and take a more global approach to Rowling's wizarding world. After all, Goblet of Fire brought in the France-based Beauxbatons Academy of Magic and the Germany-based Durmstrang Institute for Magical Learning, giving viewers their first real hints at a world outside of the U.K. cast and setting of Hogwart's. With word that Fantastic Beasts' plot will center on the Magical Congress of the United States, there's every reason to think that Newt's journey could start off just as ambitious in scope as Harry's did starting with Goblet of Fire.
Of course, the most obvious connection between the two films is also the integral roles of a number of fantastical exotic creatures. In Goblet of Fire, Harry faces off against a Hungarian Horntail and even develops gills to perform an underwater rescue amid fearsome mermaid guardians. As its title suggests, Fantastic Beasts is almost certain to replicate this approach to the supernatural beings that inhabit Rowling's wizarding world, likely calling to mind some of the standout sequences for that earlier entry in the Harry Potter franchise.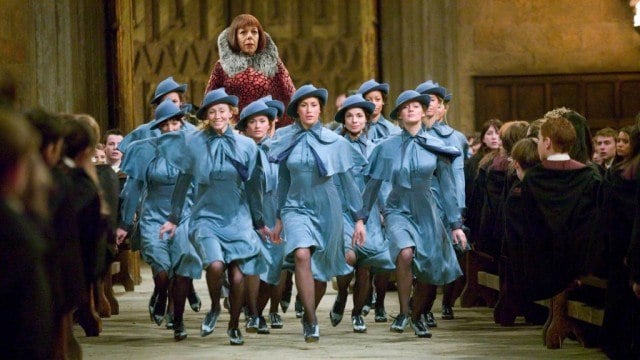 In more ways than one, Fantastic Beasts and Where to Find Them marks an important step for Warner Bros. If the studio hopes to keep the Harry Potter franchise alive in some form, this new film needs to knock audiences on their feet right out the gate. Remember how The Hobbit films failed to match the critical acclaim and pop cultural relevance of The Lord of the Rings? This is precisely the fate that could tarnish the legacy of the Harry Potter series if Fantastic Beasts doesn't deliver. Still, the film's cast and crew lend nothing but encouraging news to the project, and Heyman's declaration that it shares tonal and thematic ground with Goblet of Fire is even more promising.
Fantastic Beasts and Where to Find Them will land in theaters on November 18, 2016.
What are your thoughts on news that Fantastic Beasts and Where to Find Them will most closely resemble Harry Potter and the Goblet of Fire? Send me a tweet and let me know!
Follow Robert Yaniz Jr. on Twitter @CrookedTable
Check out Entertainment Cheat Sheet on Facebook!       
More from Entertainment Cheat Sheet:
Want more great content like this? Sign up here to receive the best of Cheat Sheet delivered daily. No spam; just tailored content straight to your inbox.