Harry Styles and Zayn Malik's Feud Just Got Catty
They have been called the biggest boy band of the decade, and fans of One Direction believe that they are incomparable. Although the group went on hiatus in 2016, neither the members of the group nor fans can seem to let it go, and many listeners still hold out hope for a One Direction reunion.
However, a reunion might be out of the question at this point, considering that there still seems to be bad blood between former One Direction members Harry Styles and Zayn Malik. Keep reading to learn why Malik left the band, what Styles said recently that many interpret as shade towards him, and whether or not the group could ever get back together. 
When did One Direction form?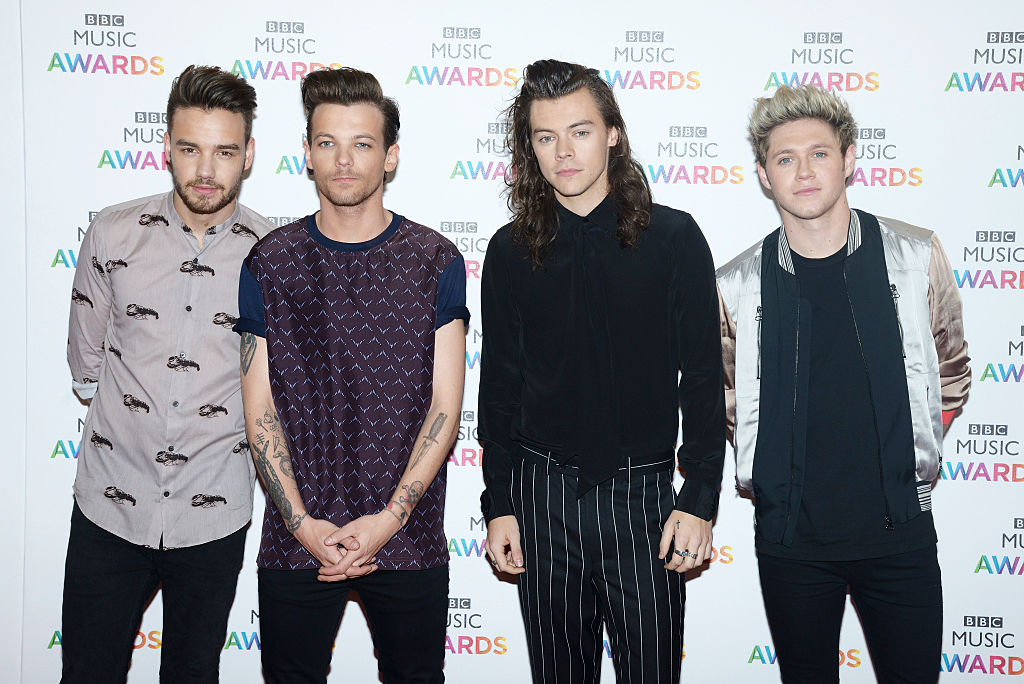 The group known as One Direction formed in 2010, after Harry Styles, Niall Horan, Zayn Malik, Louis Tomlinson, and Liam Payne all auditioned separately for the singing competition show The X Factor. While none of them were chosen in their respective categories, they were put together as a boy band and named by Styles as One Direction.
The group didn't win The X Factor, they placed third and started working on their debut album. They went on to achieve great fame both in the U.K. and the United States, with critics comparing them to groups such as The Beatles.
Their songs "What Makes You Beautiful," "Story of My Life," "Night Changes," and "One Thing" all became smash hits. One Direction's tours were legendary for selling out, with fans waiting in line for hours and spending thousands of dollars on exclusive merchandise. Sadly, One Direction had a shelf life, and they wouldn't last too long as a group.
Zayn Malik left the group early
In the spring of 2015, two months into a massive world tour, One Direction released a statement confirming that Malik had decided to leave the band. Malik released his own separate statement, where he revealed that he wanted to live life as a "normal" 22-year old and wanted to have some time away from the spotlight.
One Direction also stated that they fully intended to continue with the group in Malik's absence. Still, they ended up going on hiatus less than a year after his departure, with a statement revealing that they wanted to work on their own separate projects.
While at the time, it seemed as though there were no hard feelings, as the years have gone on, fans have learned more about the resentment that some of the group's former members have towards — and the way Malik truly feels about his former bandmates.
In September 2017, Malik gave an interview where he stated that he and Styles "never really spoke" when they were in the band together and that he "didn't really expect" much of a relationship with him. Then, a year later, Malik said that he hasn't actually spoken to any members of the band for a "long time" and that there were certain "snide" things that happened after he left the band that he never would have expected. 
Did Harry Styles throw shade at Zayn Malik?
Styles was a host on the November 16th episode of Saturday Night Live, and he didn't miss his chance to take a shot at Malik. While talking to the audience at the piano, Styles referenced his time in One Direction, saying: "I love those guys. they're my brothers: Niall, Liam, Louis."
Then, with a small, sly smile, Styles added, "Ringo." It was a clever reference to the Beatles' drummer, also possibly indicating that he doesn't particularly feel as though Malik is worthy of mention.
It certainly seems as though there is enough bad blood between Malik and his former bandmates to make a full One Direction reunion impossible. Still, perhaps fans can expect some sort of collaboration between the other four at some point in the future.