From Harry Styles' 'Watermelon Sugar' to Louis Tomlinson's 'Don't Let It Break Your Heart,' Here's What the One Direction Boys Are up to Now
Although they're not making music together, the former One Direction boys still keep busy, writing music and appearing in films. Zayn Malik worked on Disney's live-action Aladdin soundtrack, while Harry Styles premiered his song, "Watermelon Sugar." Here are some of the recent solo projects of the One Direction members.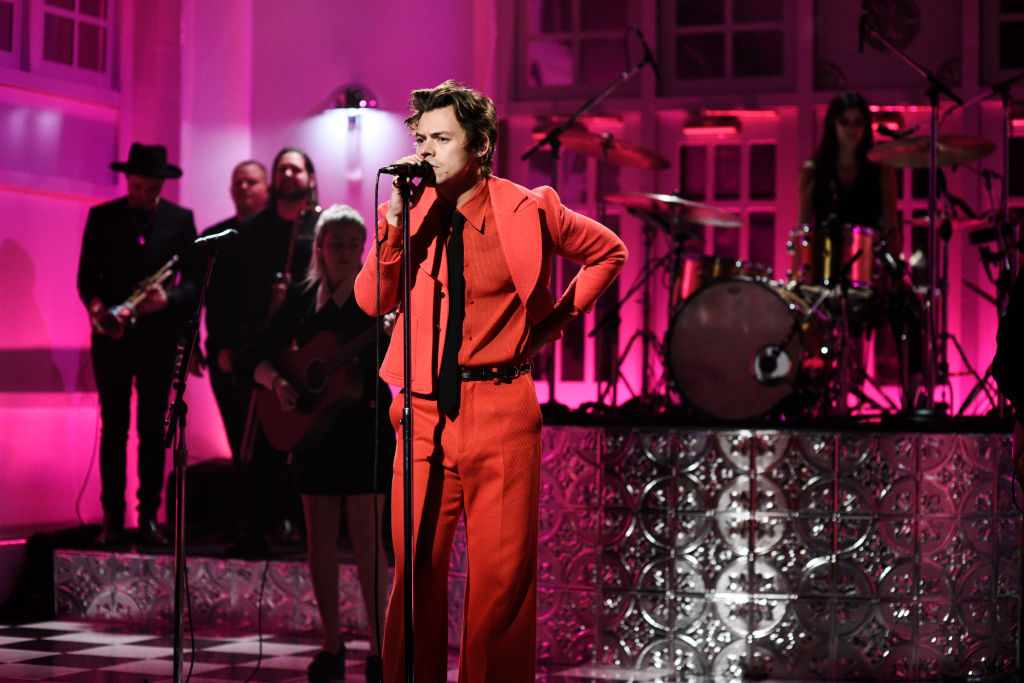 Harry Styles premiered his song 'Watermelon Sugar,' and will go on tour within the upcoming months
This actor and singer was up for the role of Prince Eric in Disney's live-action adaptation of The Little Mermaid. Reportedly, he turned it down to focus on his music, including the recently-released songs "Watermelon Sugar" and "Lights Up." Fans can see Harry Styles perform live on the Saturday Night Live YouTube Channel, as he recently appeared as a guest on the comedy series.
Louis Tomlinson debuted his single entitled, 'Don't Let It Break Your Heart'
In 2019, Louis Tomlinson released multiple songs for fans to play on repeat. His song, "Don't Let It Break Your Heart" premiered on streaming platforms on Nov. 23, 2019, and within a few days earned almost a million plays on Spotify. Other recently-released songs include "Two of Us," "Kill My Mind," and "We Made It." According to Rolling Stone, a collection of Tomlinson's songs, entitled Walls, is expected to drop on Jan. 31.
Zayn Malik partnered with Disney, singing the song 'A Whole New World' on the Aladdin soundtrack
While Zayn Malik has plenty of popular solo songs available for fans, including "PILLOWTALK," "Good Years," and "There You Are," one of his most recent projects was with Disney. Their 2019 live-action adaptation of Aladdin featured a version of "A Whole New World," performed by Zayn Malik and Zhavia Ward. This is the second time the artist was featured on a movie soundtrack, as he previously sang "I Don't Wanna Live Forever" for Fifty Shades Darker.
Niall Horan will appear as the 'Saturday Night Live' musical guest this December
This year, Niall Horan released a single entitled "Nice To Meet Ya." However, there's more good news for fans of this singer. When Saturday Night Live announced their December line up for musicians, they listed Niall Horan. For some, this is a sign that new music by this former One Direction member is right around the corner. Fans can see Niall Horan perform on Dec. 14, 2019.
Liam Payne and model Maya Henry went public with their relationship
After the One Direction split, Liam Payne went on to release plenty of solo songs. In 2019, he premiered "Stack It Up," in addition to a few different Christmas songs, on Spotify. That includes his renditions of songs "Let It Snow, Let It Snow, Let It Snow" and "All I Want (For Christmas.) Aside from his music, Liam Payne has recently spent time with his partner, model Maya Henry. He posted a video to Instagram of himself cooking for friends and, of course, fans gushed over its cuteness.
Music by the former members of One Direction is available on Spotify, Apple Music, and most major streaming platforms.