After Harvey Weinstein: These Celebrity Men Have Been Accused of Sexual Misconduct
After allegations surfaced against Harvey Weinstein, survivors of sexual assault outed powerful men across industries and created a watershed moment. In the wake of Weinstein's case, here are the celebrities accused of sexual misconduct, in no particular order. One actor used the opportunity to come out, angering many in the process (page 10).
1. Ben Affleck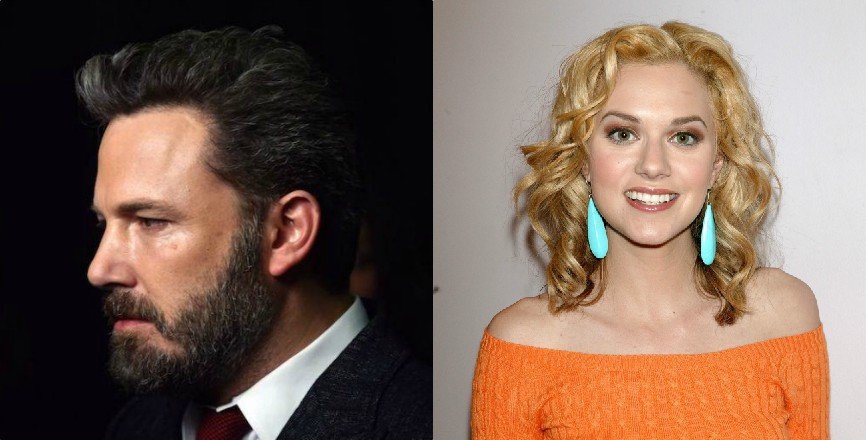 Number of accusers: at least 1
Consequences: tweeted an apology
In 2003, during MTV show Total Request Live, Ben Affleck groped host Hilarie Burton's breast on camera. After Weinstein's allegations, footage of the event resurfaced. Burton responded, "I didn't forget," retweeting the video with the caption, "Girls. I'm so impressed with you brave ones. I had to laugh back then so I wouldn't cry. Sending love." Affleck then tweeted, "I acted inappropriately toward Ms. Burton, and I sincerely apologize."
Next: An Olympic gold medalist lost this game.
2. Shaun White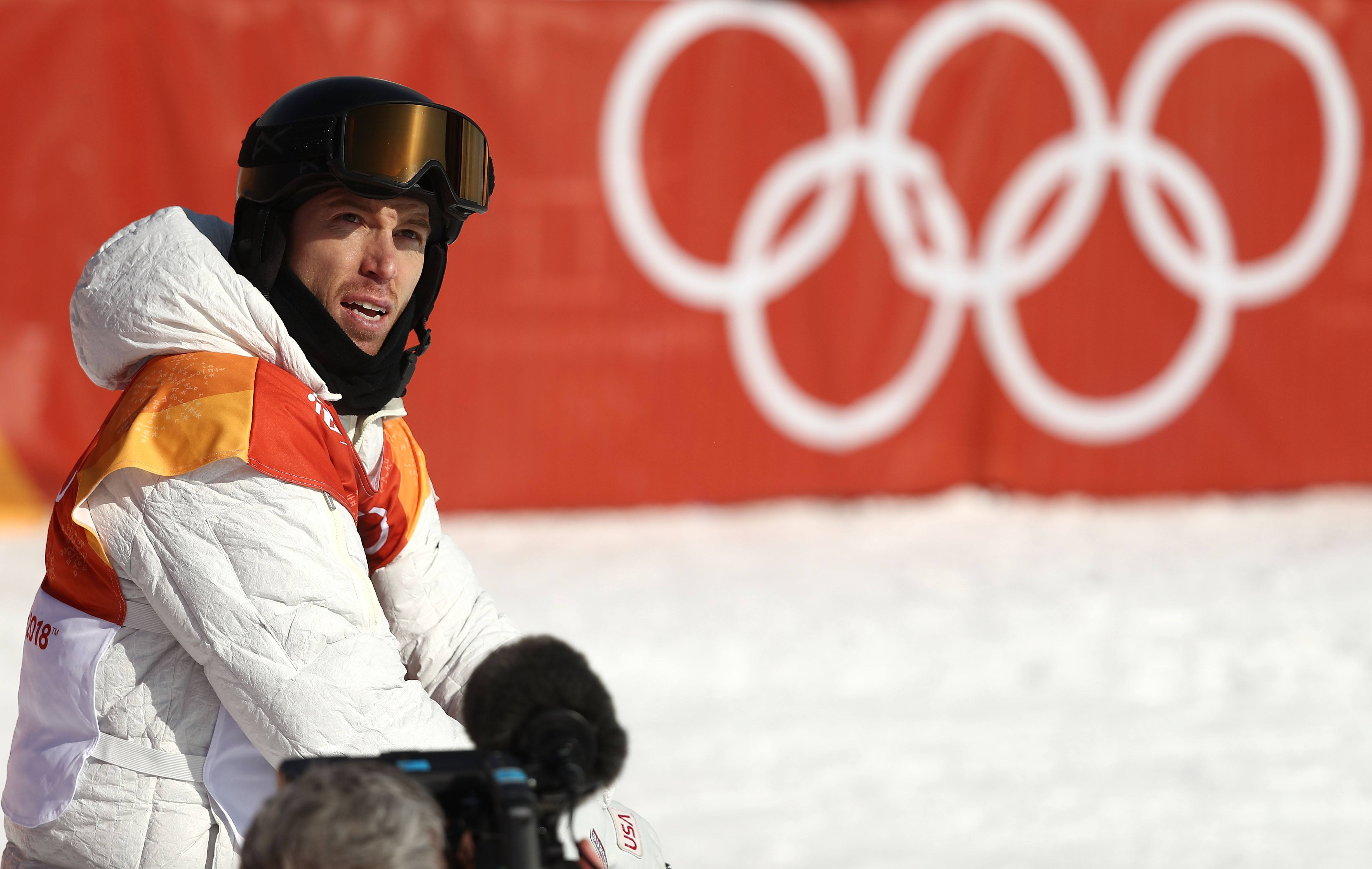 Number of accusers: 1
Consequences: reached a settlement
In 2016, Shaun White faced a lawsuit from his former bandmate. Lena Zawaideh alleged the snowboarder owed her money, made her watch porn, and sent her sexual text messages. They reached a settlement, but reporters asked him about the lawsuit after he won gold in the 2018 Olympics. White called the allegations "gossip," but later apologized for his "poor choice of words to describe such a sensitive subject."
Next: This Rocky actor fought against these allegations.
3. Sylvester Stallone
Number of accusers: 1
Consequences: none
Sylvester Stallone denies that he forced a 16-year-old girl to perform oral sex on him while his bodyguard raped her. The girl filed a police report in 1986 as Stallone filmed Over the Top. But his spokesperson said, "This is a ridiculous, categorically false story." The article alleged Stallone's co-star, David Mendenhall, introduced him to the girl.
But Mendenhall told TMZ, "It's completely false that I introduced a 16-year-old female stranger to Mr. Stallone … The only people I introduced to Mr. Stallone were my relatives who visited me on the set."
Next: This comedian's jokes became a reality.
4. Louis C.K.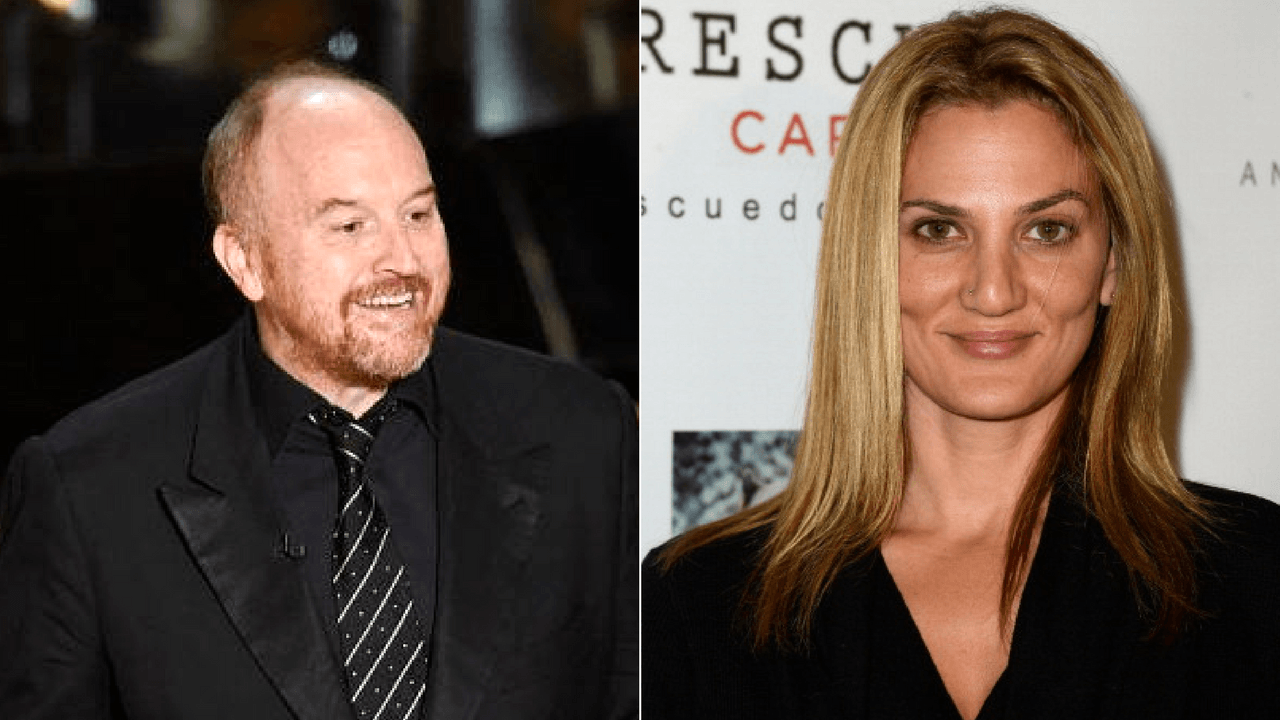 Number of accusers: 5
Consequences: dropped from all HBO, Netflix, and FX appearances
Louis C.K. apologized when two female comedians and another woman told The New York Times he masturbated in front of them. "These stories are true," said Emmy winner. "I have been remorseful of my actions. And I've tried to learn from them." Another woman said C.K. masturbated over the phone in 2003, and a writer/actress alleged he asked to masturbate in front of her in 2005. The comedian lost his publicist and all of his projects.
Next: This actor is "under siege" by his alleged victims.
5. Steven Seagal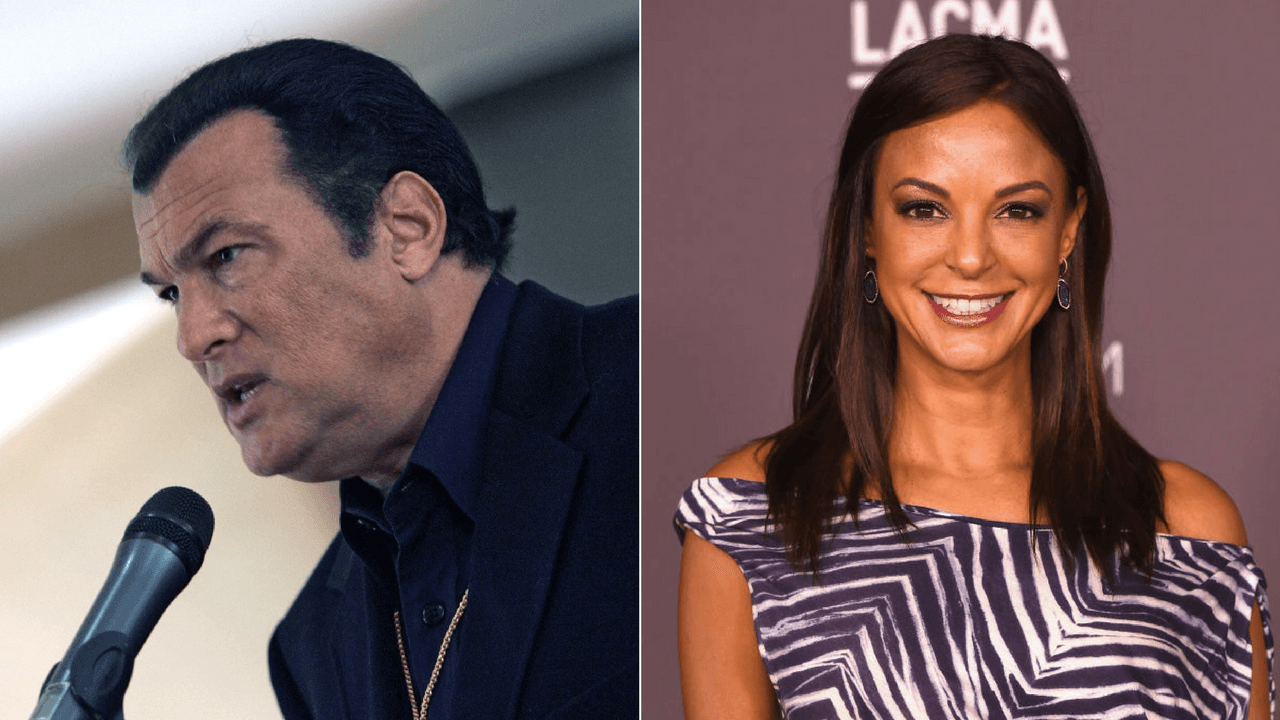 Number of accusers: at least 5
Consequences: The LAPD is investigating.
The Under Siege actor denies accusations made by Portia de Rossi, Jenny McCarthy, and others. One accuser said Seagal exposed himself to her, and another said he groped her. An extra said he invited her to a fake wrap party and raped her. Julianna Margulies said Seagal acted inappropriately. CSI: Miami's Eva LaRue alleged, Seagal "locked her in her room, pulled back his kimono and unveiled his underwear," reports NBC News.
Next: One of the most beloved hosts betrays his colleagues and fans.
6. Matt Lauer
Number of accusers: at least 3
Consequences: lost his 20-year job as co-anchor of NBC's Today
Matt Lauer was fired after an employee filed a sexual misconduct complaint against him. NBC implied it was the first time they'd received a complaint about Lauer, but they had reason to believe it wasn't an isolated incident. Since then, many women have come forward about Lauer. The former NBC host also spoke out, saying, "There are no words to express my sorrow and regret for the pain I have caused others by words and actions."
Next: A former HBO star
7. Jeremy Piven
Actress Arianne Belamar alleged Jeremy Piven groped her on the Entourage set as well as at the Playboy mansion. Another actress, Cassidy Freeman, shared about her sexual interaction with the actor, which she did not invite or encourage, calling it "predatory behavior." Piven released a statement:
I unequivocally deny the appalling allegations being peddled about me. It did not happen. It takes a great deal of courage for victims to come forward with their histories, and my hope is that the allegations about me that didn't happen, do not detract from stories that should be heard.
Next: Even an NFL legend is involved.
8. Peyton Manning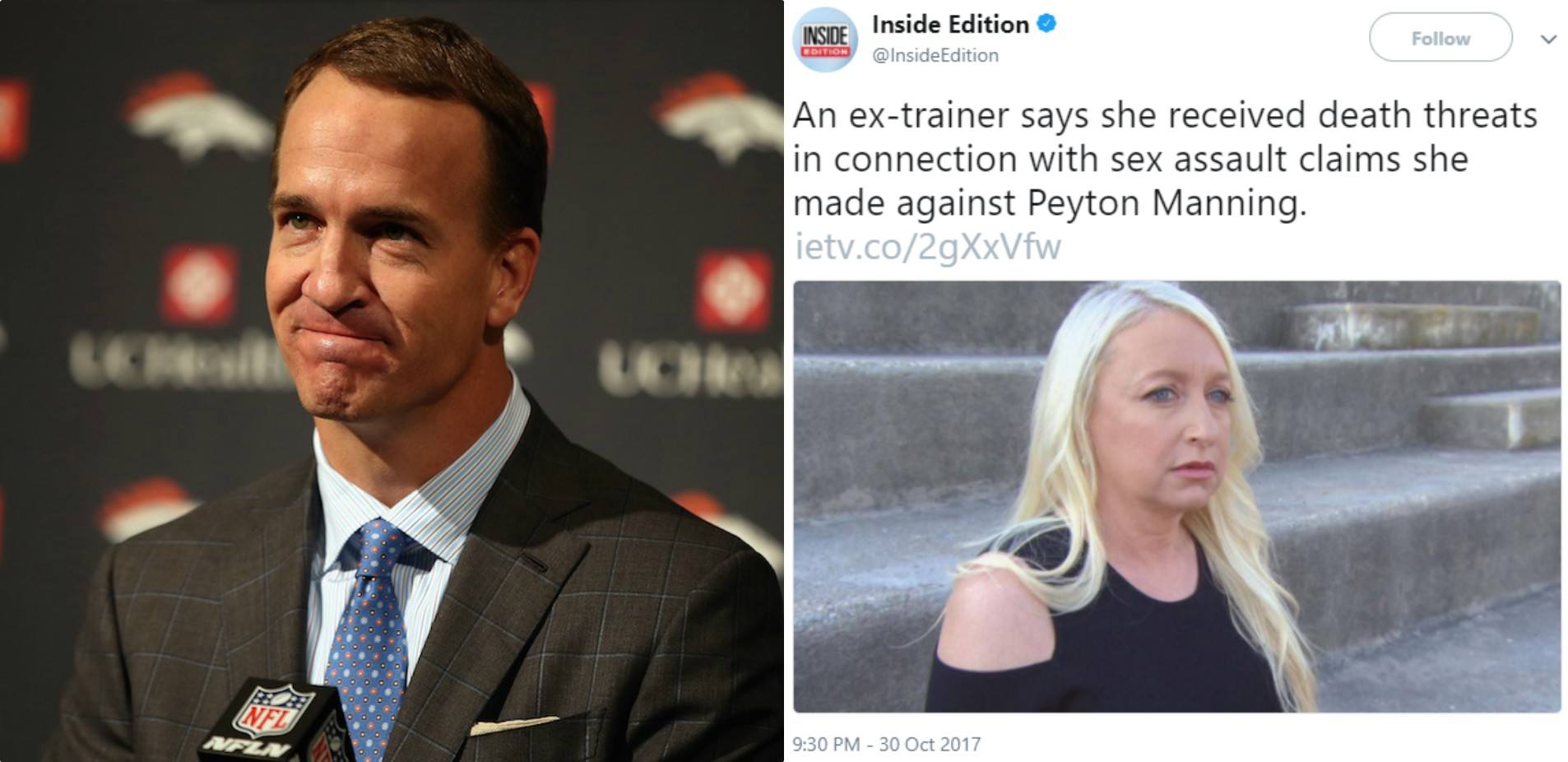 Number of accusers: 1
Consequences: $300,000 settlement
In 1996, Jamie Naughright said she was checking Manning's foot when he pulled down his shorts and put his testicles in the former trainer's face. The QB said he was "mooning" a friend. Naughright got a $300,000 settlement from the University of Tennessee. She later told Inside Edition, "The reason why I'm here today is due to the courage and bravery that the women have come forward with Harvey Weinstein, the survivors and the victims."
Manning's lawyer responded in a statement: "Jamie Naughright's accusations are false. When her claims were first investigated 21 years ago, she told a very different story."
Next: This "graduate" heard from women concerning sexual misconduct.
9. Dustin Hoffman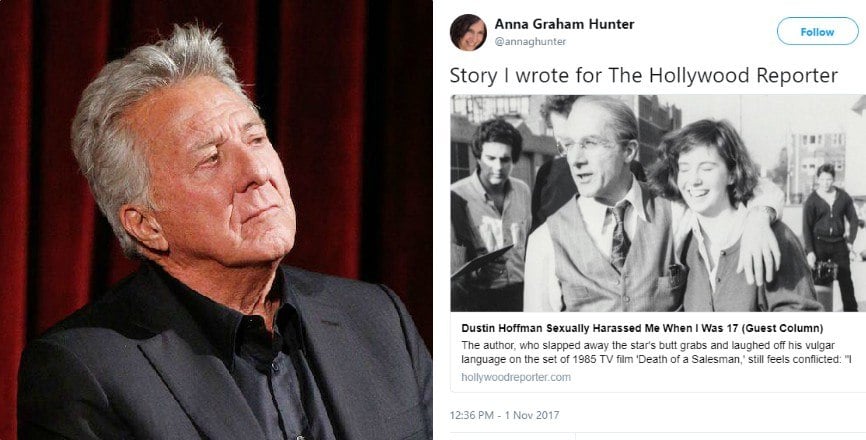 Number of accusers: 3
Consequences: none
Writer Anna Graham Hunter stated Hoffman groped her many times and "talked about sex" as she interned on a movie set. He also faced allegations from TV writer Wendy Riss Gatsiounis, who told Variety he propositioned her in a 1991 meeting. The Rain Man actor apologized: "I have the utmost respect for women and feel terrible that anything I might have done could have put her in an uncomfortable situation. I am sorry."
Next: This actor's "house of cards" came tumbling down.

10. Kevin Spacey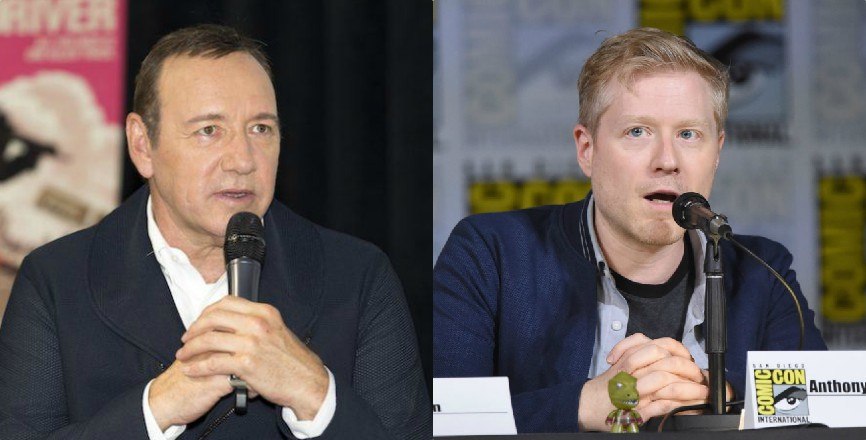 Number of accusers: at least 15
Consequences: Netflix fired him from House of Cards.
Star Trek actor Anthony Rapp told BuzzFeed that then-26-year-old Kevin Spacey climbed on top of him and made sexual advances when he was just 14. Spacey apologized but said he didn't recall the 1986 incident. He blamed inebriation and took the opportunity to come out as gay. "This story has encouraged me to address other things about my life," he said. "… I choose now to live as a gay man." Many believe he did this as a distraction.
Next: Allegations against this Parks & Rec star sparked a debate.
11. Aziz Ansari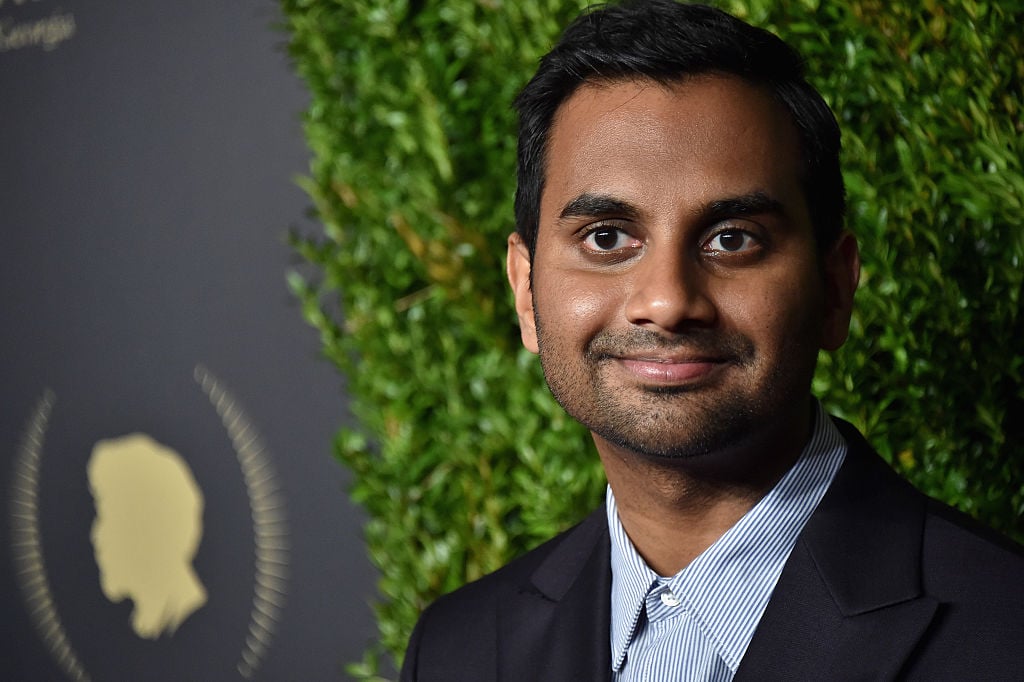 Number of accusers: 1
Consequences: released a statement defending his actions
One of the most controversial cases arose from a date with Aziz Ansari. Going by "Grace," a 23-year-old told Babe.net that the Master of None star "repeatedly ignored her growing discomfort and concern she voiced and tried to pressure her into sex." She later texted him about it, and he replied, "Clearly, I misread things in the moment and I'm truly sorry." However, many of his fans voiced horror about his actions.
Ansari released a statement: "It was true that everything did seem okay to me, so when I heard that it was not the case for her, I was surprised and concerned … I continue to support the movement that is happening in our culture. It is necessary and long overdue."
Next: The 41st U.S. president faced allegations before his recent death.
12. George H.W. Bush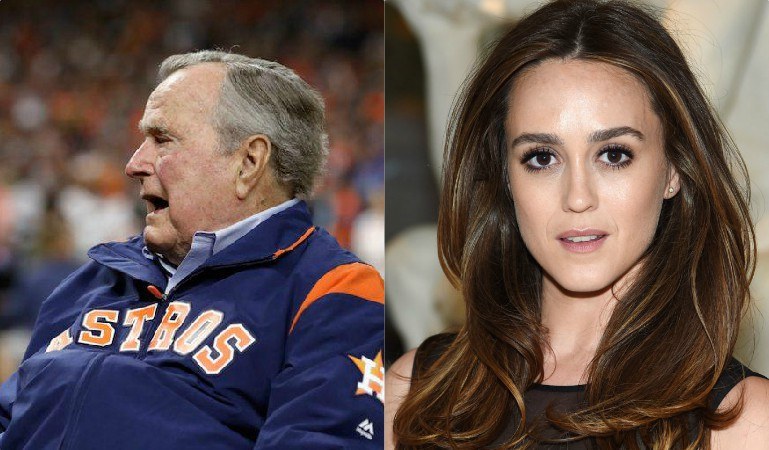 Number of accusers: at least 7
Consequences: issued a statement
In 2017, actress Heather Lind said the late George H.W. Bush groped her twice and told a dirty joke as they posed for a picture. Then, actress Jordana Grolnick and novelist Christina Baker Kline made similar allegations about the 41st President of the U.S. His spokesperson released a statement:
At age 93, President Bush has been confined to a wheelchair for roughly five years, so his arm falls on the lower waist of people with whom he takes pictures. To try to put people at ease, the president routinely tells the same joke — and on occasion, he has patted women's rears in what he intended to be a good-natured manner. Some have seen it as innocent; others clearly view it as inappropriate. To anyone he has offended, President Bush apologizes most sincerely.
Next: A prominent chef left his restaurant empire after these claims.
13. John Besh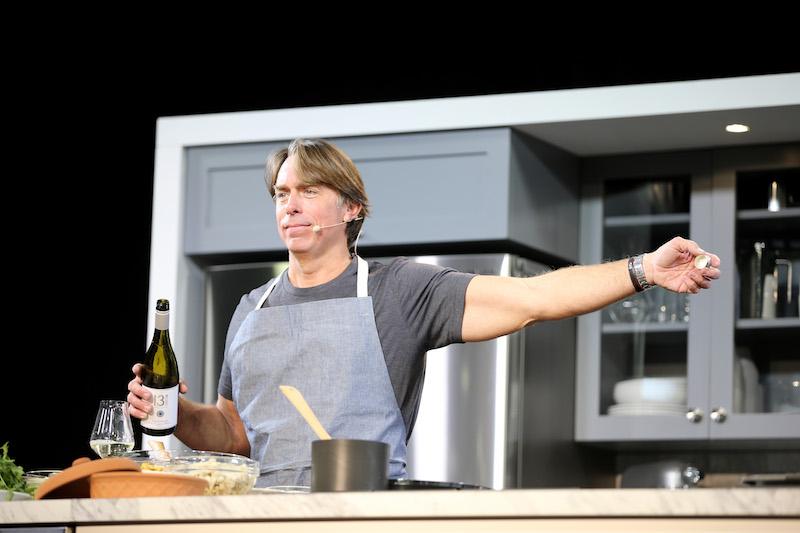 Number of accusers: more than 25
Consequences: left his company, Besh Resturant Group
Sexual misconduct pertains to more than the film and TV industry. Allegations against New Orleans celebrity chef John Besh also surfaced recently. NOLA.com reported that over 25 women have accused him of sexual harassment.
The James Beard Award winner owns over 12 NOLA restaurants and employs more than 1,000 people. Although he did not address the allegations, he did admit to engaging in a "consensual affair" with an employee. He added, "[I] sincerely apologize to anyone past and present who has worked for me who found my behavior as unacceptable as I do."
Next: He won an Oscar after settling these lawsuits.

14. Casey Affleck
Number of accusers: 2
Consequences: Affleck denied allegations, but settled his cases out of court for an undisclosed amount.
Ben Affleck's younger brother Casey Affleck's sexual misconduct allegations came to light last year. But it did not stop him from winning the Oscar for Best Actor for his role in Manchester By the Sea.
In 2010, two women who worked with Affleck on his film I'm Still Here, including cinematographer Magdalena Gorka, filed legal complaints of sexual harassment against him. One woman claimed he came into her hotel room and climbed into her bed without her consent. The other woman alleged the 41-year-old "violently grabbed [her] arm in an effort to intimidate her into staying" in his hotel room with him.
Not long after the filing, the actor settled the $2 million and $2.25 million lawsuits against him for an undisclosed amount, according to The Guardian.
[Correction, 2/05/18: An earlier version of this section incorrectly identified the allegations against Casey Affleck as that of sexual assault. The complaints filed against the actor were for sexual harassment, not assault.]
Next: One of the two presidents who make the list
15. Donald Trump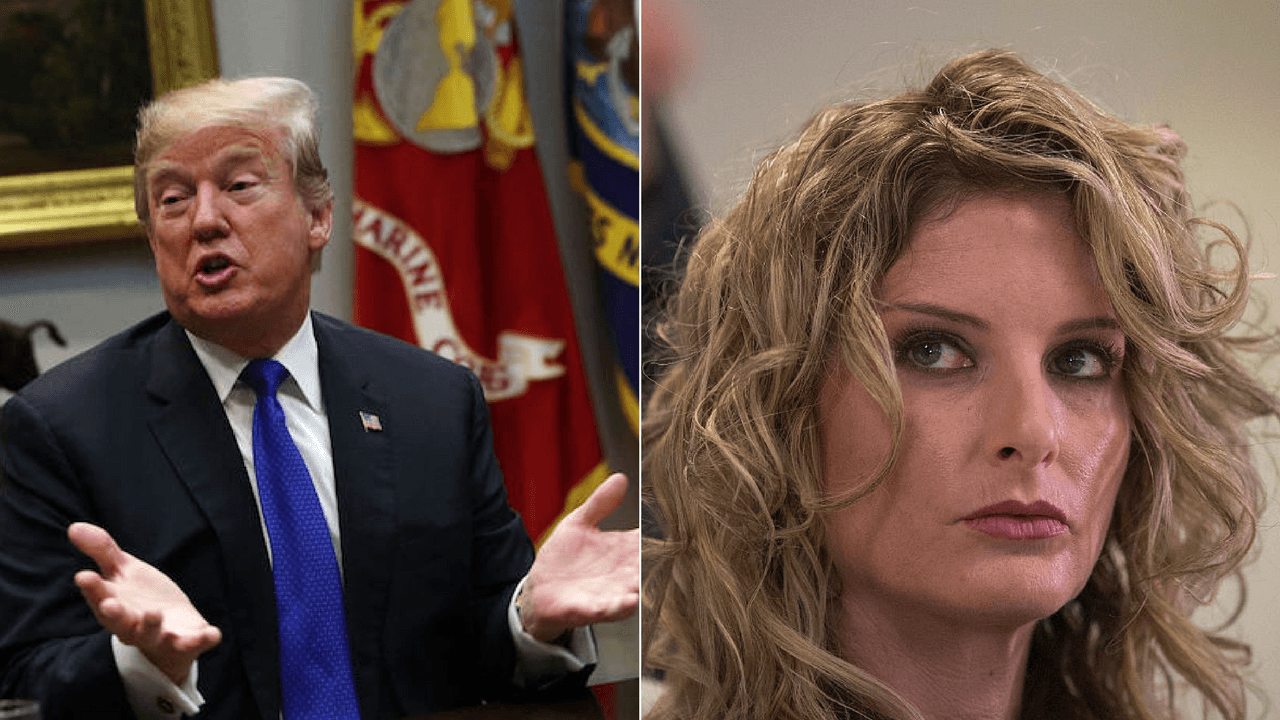 Number of accusers: more than 20
Consequences: facing a defamation lawsuit from one of his accusers
Perhaps Donald Trump's most publicized comments about sexual assault come from his 2005 interview with Billy Bush. The now-45th president told Bush he was famous enough to get any women — "grab them by the pussy," according to People. He later said he simply engaged in "locker room talk" with the TV personality.
His other allegations include pushing a People writer against a wall and attempting to kiss her; grabbing a model's butt; trying to kiss, fondle breasts, and put a hand up the skirt of a fellow passenger on a flight; and kissing and touching the breasts of an Apprentice contestant. Trump has denied all claims of sexual misconduct.
Next: A veteran journalist and reporter for NBC
16. Mark Halperin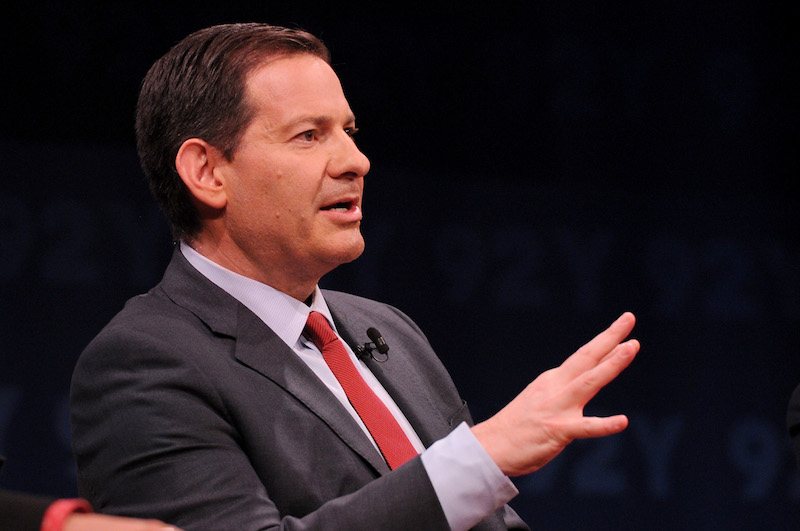 Number of accusers: at least 5
Consequences: NBC has since parted ways with Halperin.
News broke that NBC veteran political journalist Mark Halperin made unwanted sexual advances toward many women throughout his career. CNN reported that Halperin allegedly groped several women, forcibly kissed them, and pressed his genitals against them.
Halperin apologized for "inappropriate behavior," but he denies any non-consensual acts. He told CNN, "During this period, I did pursue relationships with women that I worked with, including some junior to me. I now understand from these accounts that my behavior was inappropriate and caused others pain. For that, I am deeply sorry, and I apologize."
Next: This producer faces allegations of more than 40 years of sexual misconduct.
17. James Toback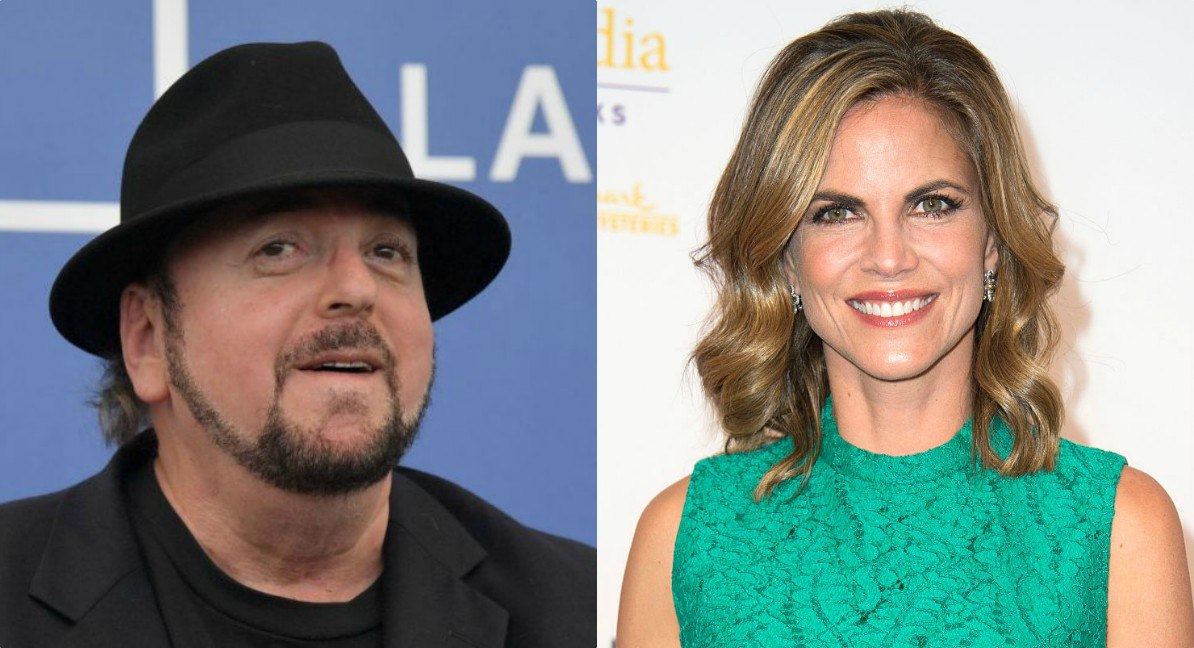 Number of accusers: more than 300
Consequences: investigations by police departments in New York and Los Angeles
Since Oct. 22, 2017, director and screenwriter James Toback has faced hundreds of accusations of inappropriate sexual behavior. The Los Angeles Times published an investigation dating back four decades alleging the director dry-humped women, masturbated in front of them, asked them to remove their clothes, and more. Toback told Rolling Stone the allegations are "pathetic lies."
Toback's victims include Julianne Moore, Rachel McAdams, and Natalie Morales. He tried to get Morales to a secluded area in Central Park to discuss a potential role in one of his films. He allegedly said something like, "You have to be willing to show yourself if you want to be in movies."
Next: The creators of this new ESPN series
18. Dave Portnoy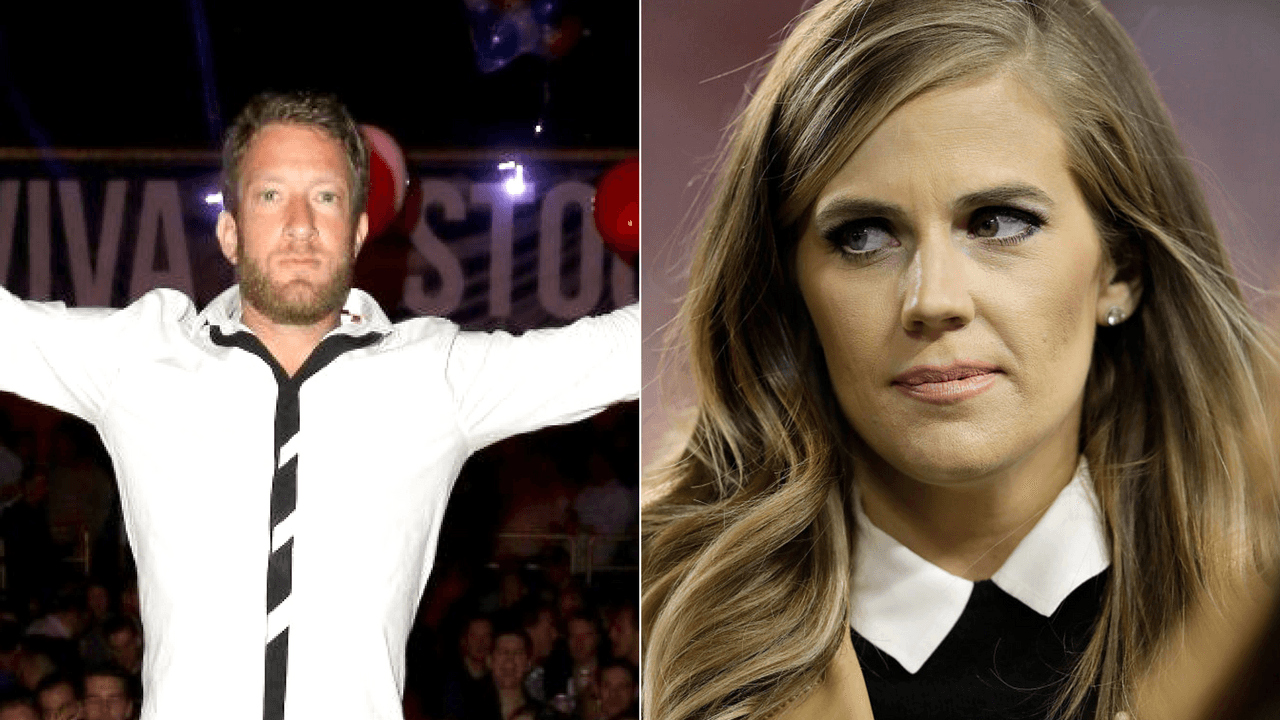 Number of accusers: 1
Consequences: new series canceled
After only one week on air, ESPN abruptly canceled the new series Barstool Van Talk, hosted by Dan Katz and PFT Commenter, due to comments the Barstool Sports founder previously made about an ESPN personality. In 2014, Dave Portnoy, the founder of Barstool Sports, called ESPN's Sam Ponder a "bible-thumping freak" and "a chick that has a job where the No. 1 requirement is you make men hard."
ESPN president John Skipper said in a statement, "Effective immediately, I am canceling Barstool Van Talk. While we had approval on the content of the show, I erred in assuming we could distance our efforts from the Barstool site and its content."
[Correction, 11/13/17: An earlier version of this article incorrectly attributed the comments above to Dan Katz and PFT Commenter. The comments were actually made by Dave Portnoy.]
Next: Sexual misconduct seems to run in this family.
19. Bob Weinstein

Number of accusers: 1
Consequences: faces at least one lawsuit
Amanda Segel, a producer on Spike's The Mist, accused Bob Weinstein of sexual harassment. She alleged that the younger brother of Harvey Weinstein continually propositioned her and only stopped once her lawyers threatened him. Weinstein is strongly refuting the allegations.
Next: A Nickelodeon animator

20. Chris Savino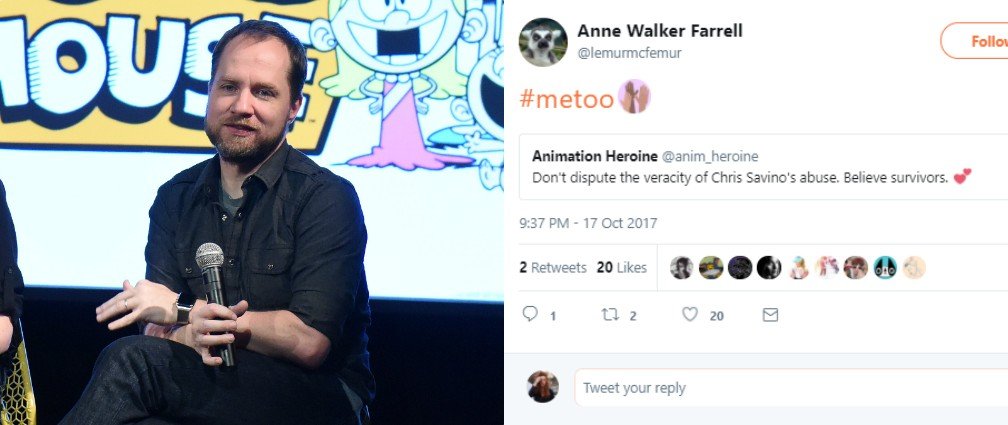 Number of accusers: more than 12
Consequences: Nickelodeon fired him.
Several women, including Anne Walker Farrell, a director of Netflix's Bojack Horseman, accused The Loud House creator and animator Chris Savino of sexual harassment. The allegations included unwanted advances, inappropriate behavior, and blacklisting women at work if they didn't accept his advances.
He released a statement: "I am deeply sorry, and I am ashamed. Although it was never my intention, I now understand that the impact of my actions and my communications created an uncomfortable environment."
Next: The head of CBS' Diversity Sketch Comedy Showcase

21. Rick Najera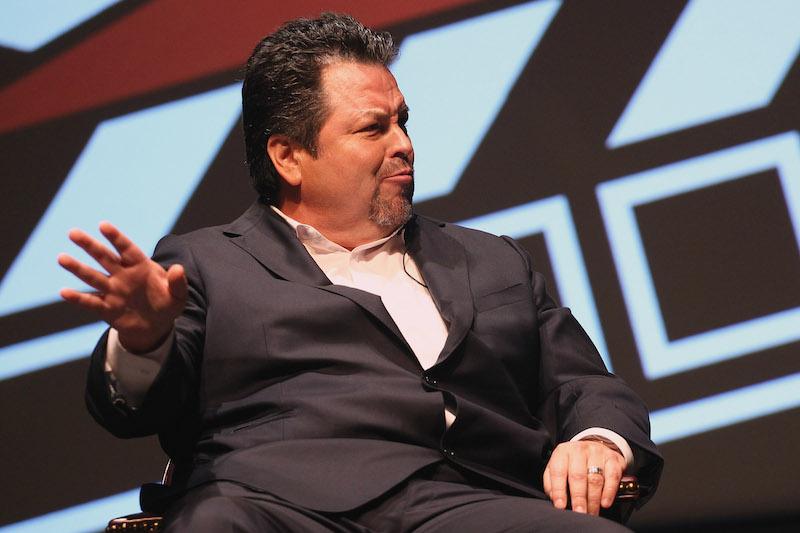 Number of accusers: unclear
Consequences: CBS fired him.
Writer and producer Rick Najera spent 13 years heading CBS network's annual Diversity Sketch Comedy Showcase. However, the network cut ties with him after learning he had sexually harassed performers over the years. A CBS spokesperson told Variety:
In March 2017, CBS became aware of inappropriate comments made during the production of the Diversity Comedy Showcase, and remedial action was taken at that time, which the company felt was appropriate to the matter. Subsequent information has recently emerged. After looking into these reports and a discussion with Mr. Najera, he has resigned from his role with the Diversity Comedy Showcase.
Next: A Vox Media executive
22. Lockhart Steele
Lockhart Steele served as the editorial director of Vox Media until a former employee accused him of sexual misconduct. Web developer Eden Rohatensky shared her story on Medium, saying she was assaulted while working for a company she no longer works for. She didn't name Vox Media, but the company figured it out.
The former CEO released a statement saying, "Lock admitted engaging in conduct that is inconsistent with our core values and will not be tolerated at Vox Media. Our investigation into issues raised by a former employee in a post on Medium continues."
Next: The creator of Screen Junkies and Honest Trailers

23. Andy Signore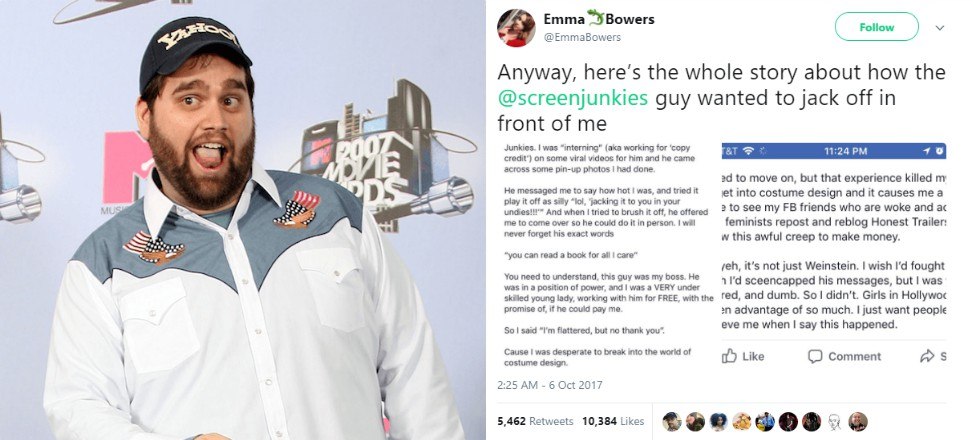 Number of accusers: at least 5
Consequences: Defy Media fired him.
Andy Signore was Defy Media's senior vice president and the man behind Screen Junkies and Honest Trailers. Shortly after Weinstein's allegations went public, Emma Bowers (a former intern) and April Dawn came forward.
Bowers stated that Signore made lewd comments toward her and masturbated to her photos, while Dawn alleged that Signore tried to assault her multiple times.
Next: A mega-popular photographer
24. Terry Richardson
Though he's photographed nearly everyone in entertainment and fashion, Terry Richardson has been plagued with sexual misconduct allegations for years. After the Weinstein reports, Condé Nast decided they'd had enough of Richardson. He denied any wrongdoing.
Next: An actor with a history of erratic behavior
25. Andy Dick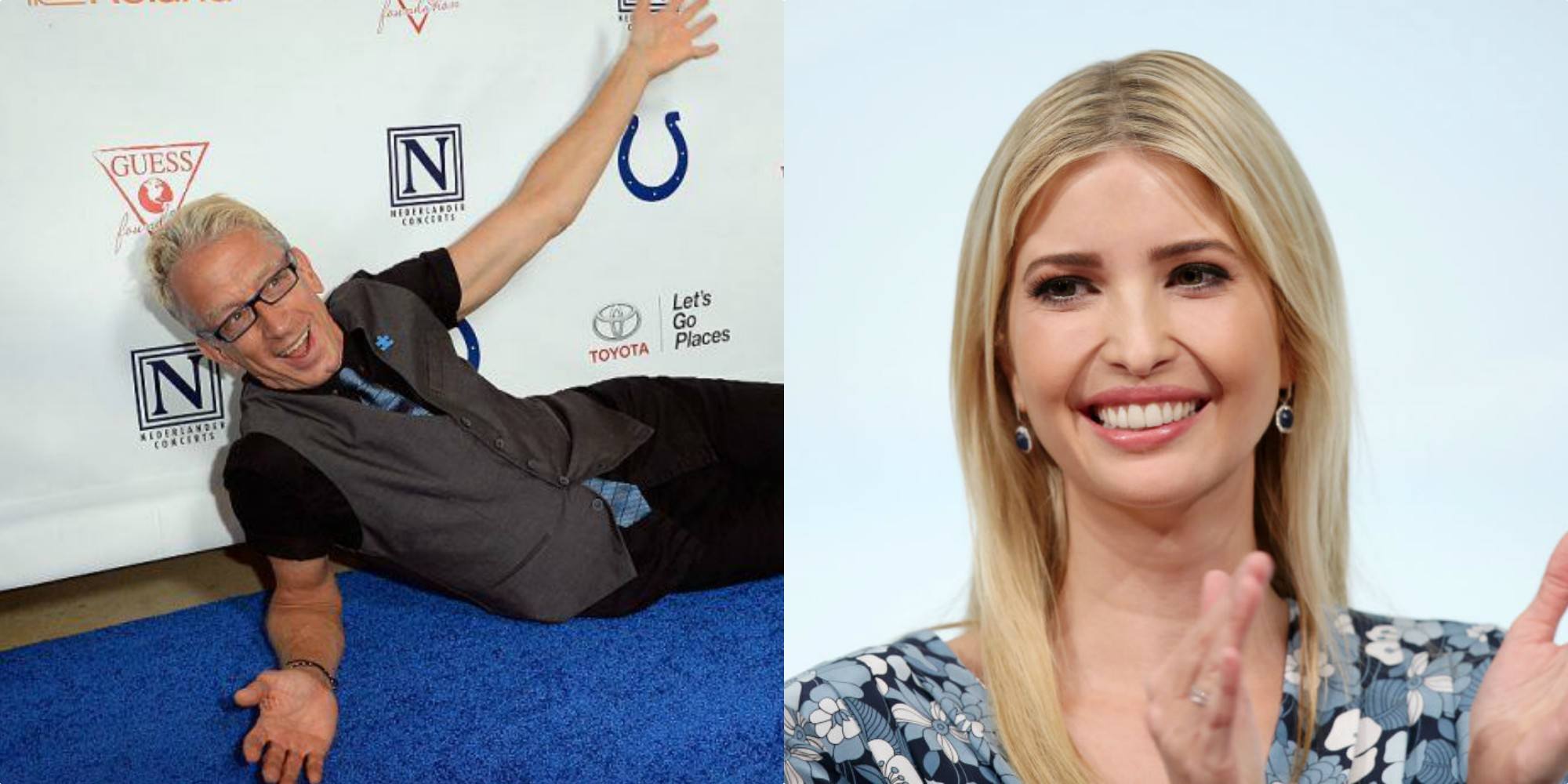 Number of accusers: unclear, multiple anonymous accusations
Consequences: lost two recent film roles
A crew member from a recent film alleges that Andy Dick sexually assaulted her and seemed intoxicated. While filming a second, more recent movie, Raising Buchanan, Dick was fired for "groping people's genitals, unwanted kissing/licking and sexual propositions of at least four members of the production," according to The Hollywood Reporter.
The actor and comedian responded saying, "My middle name is 'misconduct.' They know what they signed up for." He said he "didn't touch anyone's genitals," but explained, "Of course I'm going to proposition people. I'm single, depressed, lonely and trying to get a date."
It seems like Dick's history of inappropriate conduct caught up with him. Another example happened on Jimmy Kimmel Live! when Dick groped co-guest Ivanka Trump multiple times and Kimmel eventually had him dragged off stage.
Next: Amazon wants to be famous for a lot of things — but not this.
26. Roy Price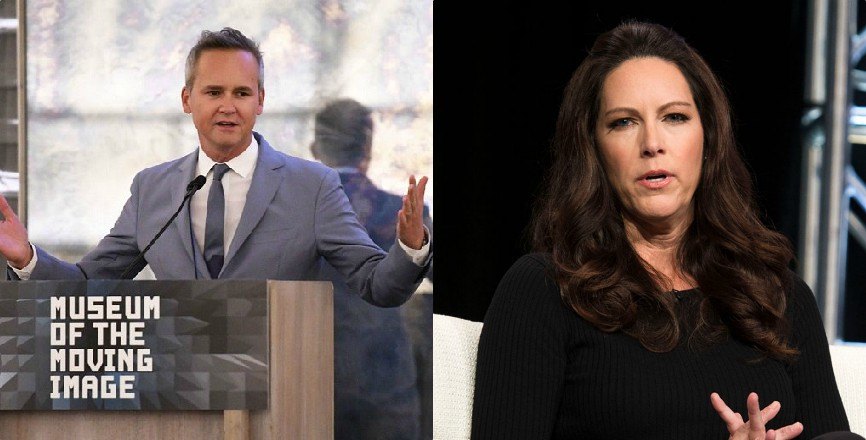 Number of accusers: 1
Consequences: resigned from his job as head of Amazon Studios
After Weinstein, Roy Price became the next major entertainment mogul to face accusations of sexual misconduct. Isa Hackett, a producer of Amazon's The Man in the High Castle, told The Hollywood Reporter that Rice repeatedly made sexual comments to her during San Diego Comic-Con in 2015. She even reported his behavior to the studio.
Follow Aramide Tinubu on Twitter @midnightrami.
Additional reporting by Ali Harrison.
Read more: How Harvey Weinstein's Scandal Is Becoming Ben Affleck's Scandal Too
Check out The Cheat Sheet on Facebook!