Harvey Weinstein Likely to Be the First Person Expelled From the TV Academy
Harvey Weinstein is likely to be the first person in history to be expelled from the Academy of Television Arts and Sciences.
The Television Academy, which votes on the Emmy awards each year, met this week and voted to begin disciplinary proceedings against Harvey Weinstein. It is all but certain that they will ultimately expel Weinstein from the organization when they take a vote next month; they are simply following the group's rules by waiting until November to do so.
"In accordance with the Academy's established procedures, it was overwhelmingly decided to initiate disciplinary proceedings concerning Academy member Harvey Weinstein; such proceedings could result in action up to and including termination of Academy membership," the Academy said in a statement, according to Variety. "Per the Academy's bylaws, a hearing has been set for early November."
It appears that this would make Harvey Weinstein the first person to ever be removed from the organization, which was founded in 1946 and consists of over 20,000 members. Deadline reports that no member of the Television Academy that they spoke to was aware of anyone ever being expelled for any reason in its 71 year history.
This was not the case with the Academy of Motion Picture Arts and Sciences, the group that votes on the Oscars. They decided this week to remove Harvey Weinstein from the organization, but they had expelled at least one person before. That person was actor Carmine Caridi, who was removed because he shared a DVD screener that was subsequently leaked on the Internet. However, Weinstein was the first person to be expelled for reasons related to his work conduct.
In the past, celebrities who were accused of improper or illegal conduct were generally not removed from organizations like the Television Academy. In fact, Bill Cosby is still a member, even though he has been accused of rape by over 60 women. Weinstein's case was generally seen as one that called for expulsion even more so than previous cases because he used his power as producer, and his clout as an important player at the Oscars, in order to sexually assault and harass actresses.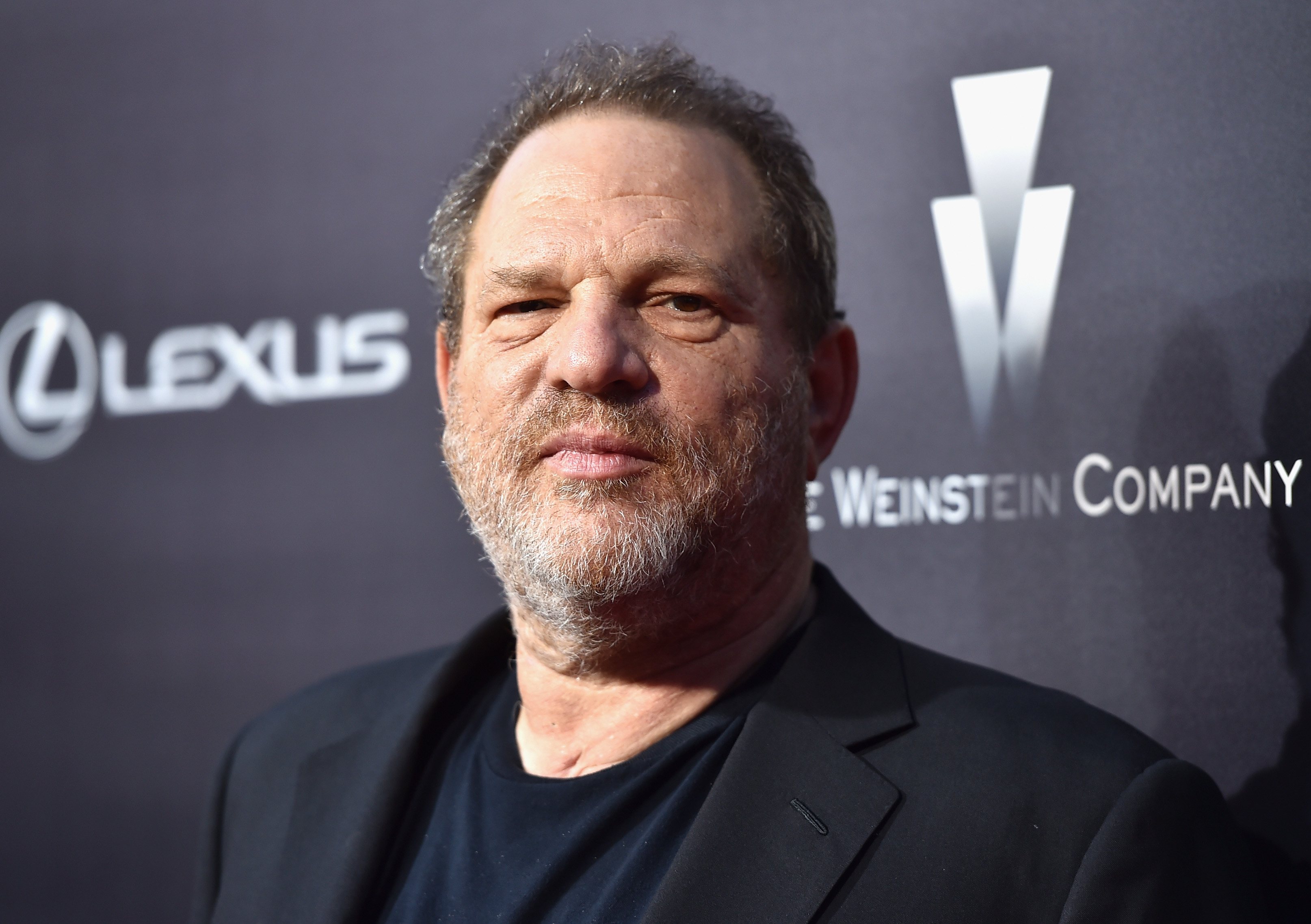 However, now that Weinstein is beginning to be removed from organizations like the Film Academy, there has been some discussion of expelling other members with similar histories. Recently, producer Kathleen Kennedy, who sits on the Film Academy's Board of Governors, said that the organization will likely expel more people after Weinstein.
"We are going to have to look at what does that mean for the future, what kind of changes, moral clause, that we need to put into the bylaws at the Academy," Kennedy said, according to ABC News. "And then I'm sure that the next step will be that we'll start to look at some of these other people."
In addition to being expelled by the Film Academy, Harvey Weinstein has also been suspended from the British Academy of Film and Television Arts, and the Producers Guild of America recently began disciplinary proceedings and is likely to expel him next month.