Harvey Weinstein Scandal: The A-List Celebrities Speaking Out and More
In the years since the allegations against Bill Cosby, insiders have begun to call out more of Hollywood's elite. One of the biggest scandals to hit the press involves Harvey Weinstein, a prominent executive and founder of The Weinstein Company.
Much like with Cosby, Weinstein's misogyny has been an "open secret" in the industry for ages. Here's what we know so far, and which A-list celebrities are speaking out.
Ashley Judd shares her experience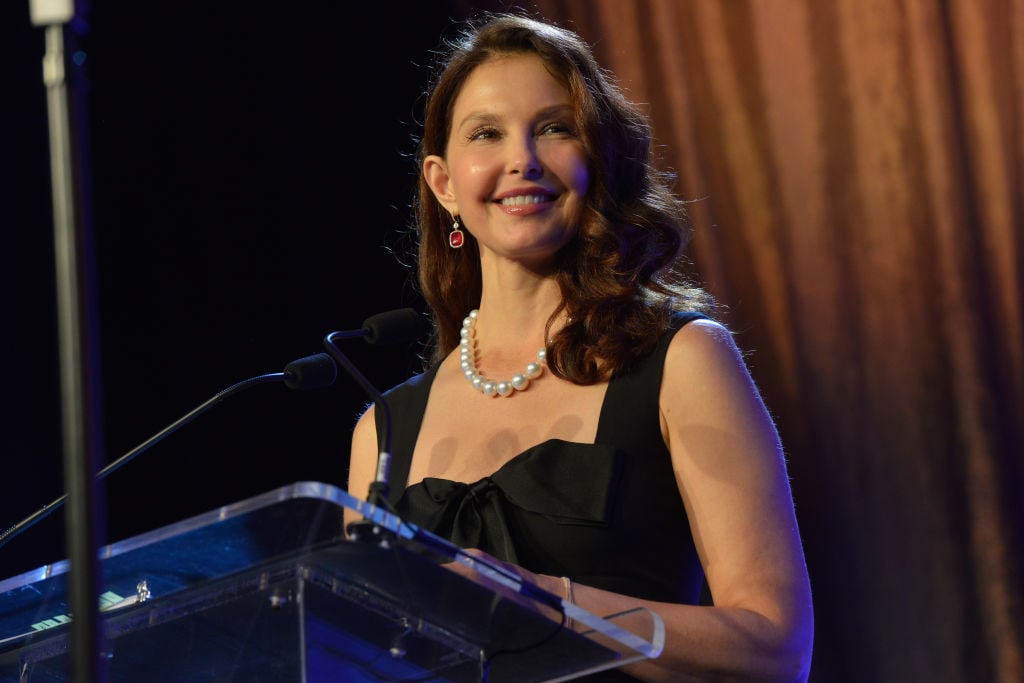 In a thorough investigative report, Jodi Kantor and Megan Twohey of The New York Times detailed the accounts of several women who call out instances of sexual harassment from Weinstein. The report refers back to an incident with actress Ashley Judd that took place 20 years ago, as well as many more recent encounters.
Also included in the report was a statement from Weinstein. It read, "I appreciate the way I've behaved with colleagues in the past has caused a lot of pain, and I sincerely apologize for it. Though I'm trying to do better, I know I have a long way to go."
Next: The report encourages more victims to speak out.
Other women come forward
Yeah. This happened??luckily I didn't need a job or favor from him + didn't have to be polite. Others did. Keep that in mind. https://t.co/mXs2RIU5kU

— Lauren Sivan (@LaurenSivan) October 7, 2017
It wasn't just famous actresses who Weinstein made advances toward. The report cites the accounts of multiple former employees of The Weinstein Co., including Emily Nestor and Lauren O'Connor, the latter of whom wrote a detailed memo regarding the executive's behavior.
Most of these stories did not include much minutia. However, HuffPost reported the next day the very lurid details of an incident that took place 10 years ago. Lauren Sivan, then a local news anchor in New York, described how Weinstein cornered her in the kitchen of his restaurant, Cafe Socialista. He tried to kiss her and then proceeded to masturbate in front of her.
Next: His legal representation went out the window.
Lisa Bloom resigns
I have resigned as an advisor to Harvey Weinstein.
My understanding is that Mr. Weinstein and his board are moving toward an agreement.

— Lisa Bloom (@LisaBloom) October 7, 2017
Weinstein's attorney, Lisa Bloom, also gave a quote for the report. She told The New York Times that her client was "an old dinosaur learning new ways."
What many have found upsetting is that Bloom has, in the past, taken the side of the victim when it comes to sexual harassment allegations. As of Oct. 7, 2017, Bloom has resigned as Weinstein's legal counsel.
Next: His company took action.
Weinstein gets fired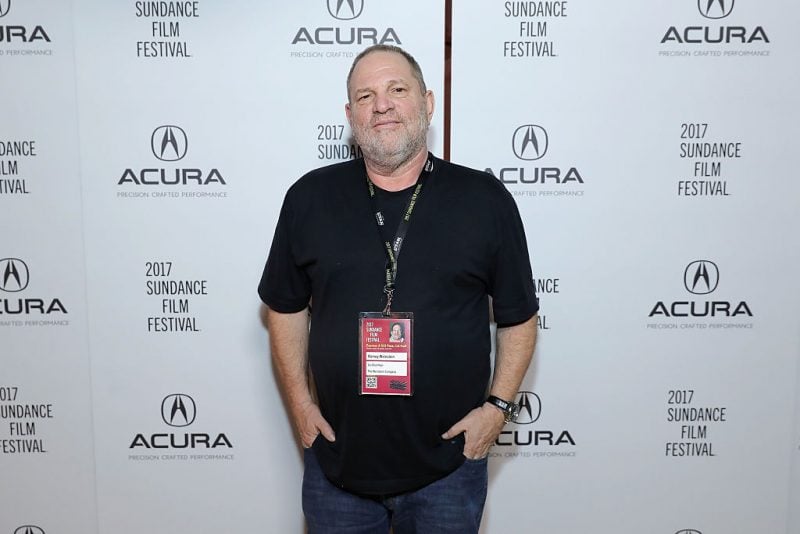 On Sunday, Oct. 8, 2017, The Hollywood Reporter announced that Weinstein had been fired as co-chairman of The Weinstein Co. "In light of new information about misconduct by Harvey Weinstein that has emerged in the past few days, the directors of The Weinstein Company have determined, and have informed Harvey Weinstein, that his employment with The Weinstein Company is terminated, effective immediately," read a statement from the board.
At the meeting in which this was put into place, Weinstein was allegedly offered a settlement, which he turned down. He seemingly went into hiding following this.
Next: The culture begins to change.
Celebrities chiming in
Women are fighting against the 'Grab Them By The Pussy' normalization & speaking up. Its never easy to be the first to go on record #Respect https://t.co/PKu19hEpd6

— Jessica Chastain (@jes_chastain) October 6, 2017
Aside from Judd and Rose McGowan, another actress who settled with Weinstein many years ago, several A-listers have taken to social media to share their thoughts on the media mogul's actions. Oscar nominees, such as Jessica Chastain and Mark Ruffalo, are among those speaking out against Weinstein.
Brie Larson, who won an Academy Award for her performance as a survivor of sexual assault in Room, tweeted a series of hopeful messages to others who have suffered. And John Oliver addressed Weinstein's own "infuriating" response to the scandal, saying his "excuse isn't an excuse."
Next: This A-list actress got on board.
Meryl Streep also speaks out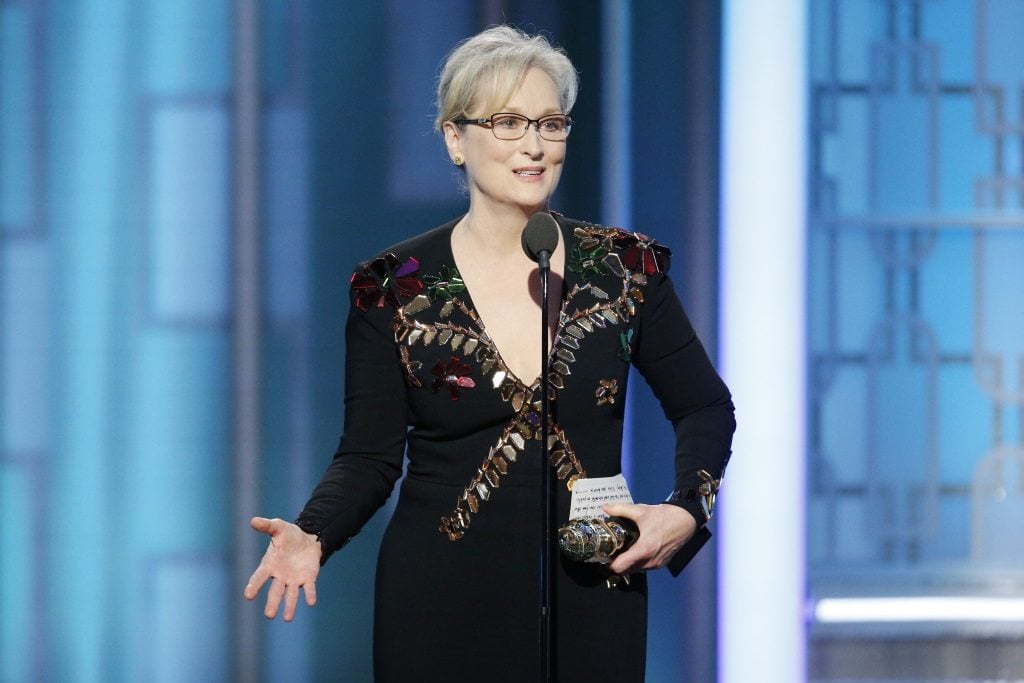 As an actress who has worked with Weinstein and his company on numerous projects, Meryl Streep chose to speak out. She released a statement to the Huffington Post.
Streep called Weinstein's behavior "inexcusable," but confirmed that she did not know about his actions or his reputation. She put the onus on the media to get the information out there.
Next: Some big names could be punished for keeping quiet in the past.
But other A-listers could be implicated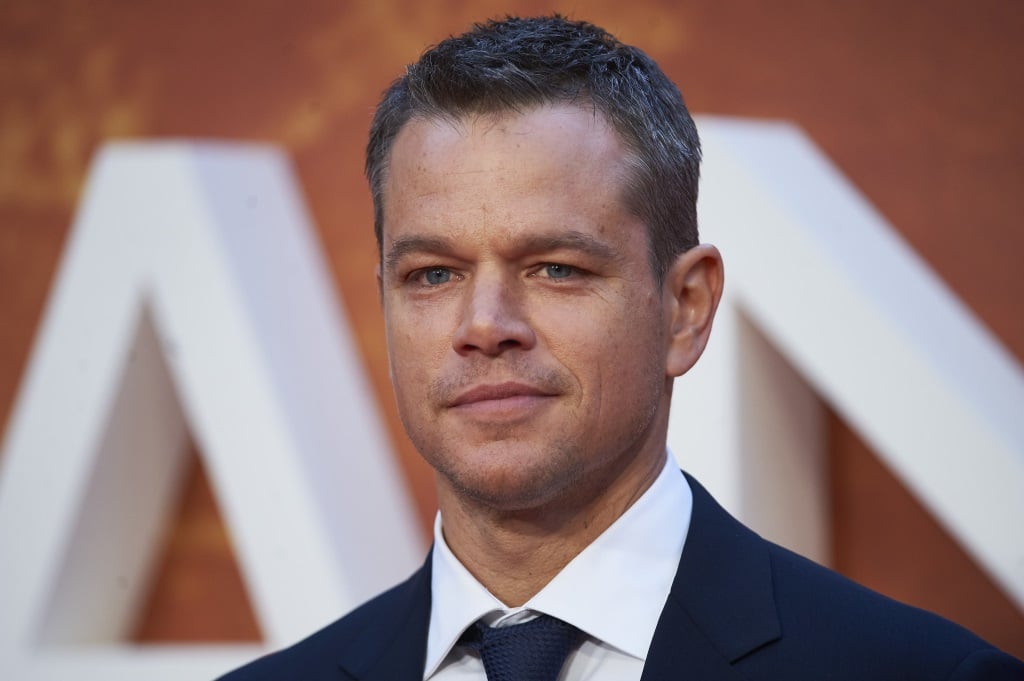 While so many big names clearly look down upon Weinstein, apparently there are others who have been accessories in the past. Sharon Waxman, founder of The Wrap, wrote about her own experiences at The New York Times and the research she did into Weinstein's misconduct more than a decade ago.
Waxman wrote that her story was scrapped "after intense pressure from Weinstein." Matt Damon and Russell Crowe allegedly applied some of this pressure, vouching for Weinstein directly to Waxman.
Next: A woman who worked closely with Weinstein had this to say.
His assistant is speaking out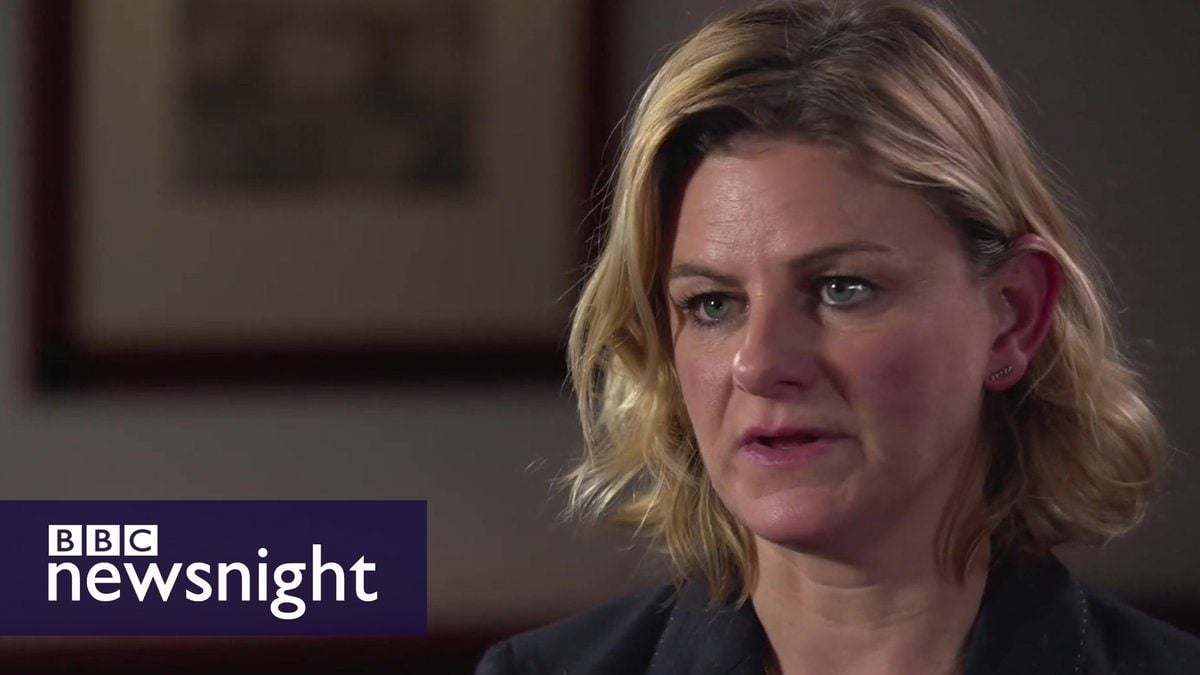 Weinstein's former assistant, Zelda Perkins, broke her nondisclosure agreement with the disgraced mogul in December 2017. She spoke to BBC Newsnight about her three-year tenure working for Weinstein, and how she's stayed silent for 19 years.
"The last 19 years have been distressing, where I've not been allowed to speak, where I've not been allowed to be myself … It's not just distressing for me, but for lots of women who have not been able to own their past, and for many of them, their trauma. Although the process I went through was legal, it was immoral," said Perkins.
Next: Weinstein is arrested
Legal proceedings begin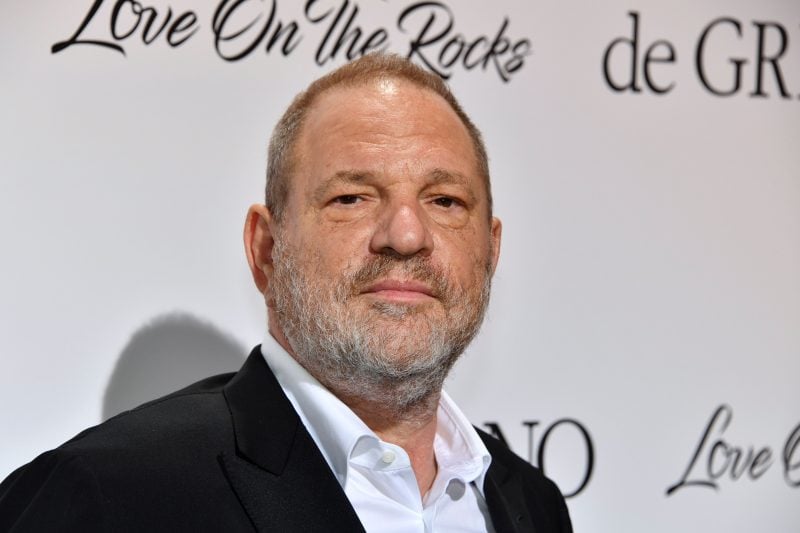 In May 2018, the action we'd been waiting for was finally taken: Weinstein was arrested in New York City, charged with "rape, criminal sex act, sex abuse and sexual misconduct for incidents involving two separate women." He was released on $1 million bail. He will allegedly plea not guilty.
On June 1, 2018, a new class-action lawsuit was filed against Weinstein by three women, all of whom allege that he sexually assaulted them in some way.
Check out The Cheat Sheet on Facebook!