Has Alec Baldwin Been Arrested Before? Every Time the Actor's Been In Trouble with the Law
Alec Baldwin was arrested Friday after getting into a fight over a parking spot. The actor allegedly punched a man in New York's West Village neighborhood during the altercation.
Baldwin punched the victim in the face after the man snagged a parking spot that the Emmy-winner was waiting for on 10th Avenue, a source told NBC 4. The 49-year-old man was taken to the hospital. Baldwin was arrested and charged with third-degree assault. He was later released and will face a judge at a future date. If he's found guilty of the misdemeanor charge, he could spend up to a year in jail.
This isn't the first time Baldwin has been arrested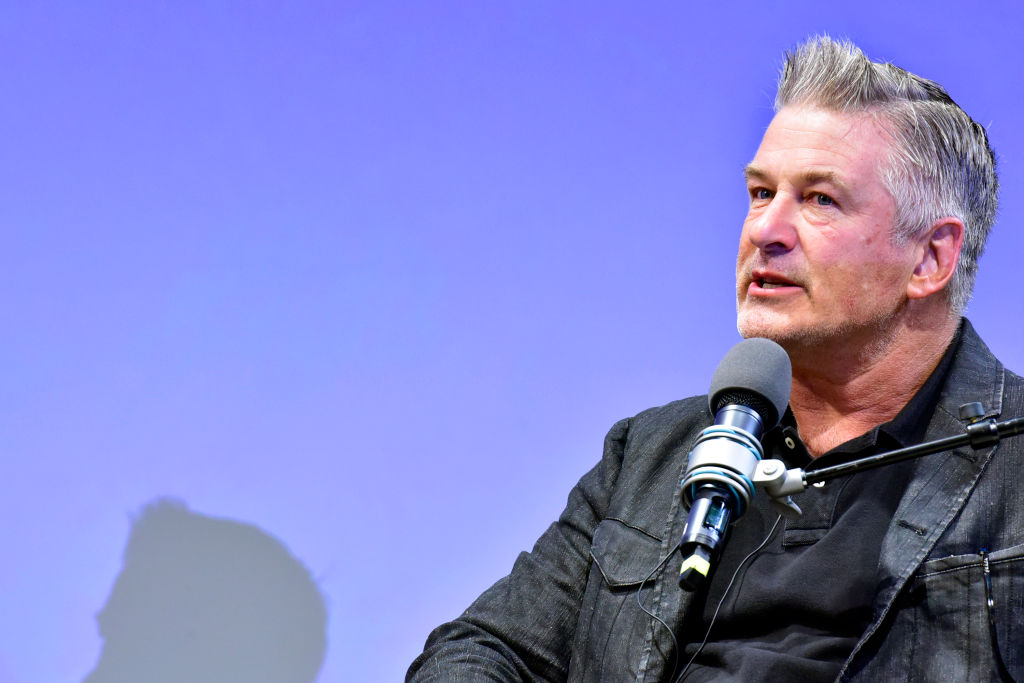 Baldwin's November 2 arrest isn't the first time the 60-year-old actor has run into trouble with the law. In 2014, he was arrested in New York after he was stopped for biking the wrong way down a one-way street. According to reports, he became "belligerent" with the officers and refused to provide an ID. The officers then arrested him.
Baldwin tweeted about the incident, describing New York City as "a mismanaged carnival of stupidity that is desperate for revenue and anxious to criminalize behavior once thought benign."
In 1995, the star of 30 Rock was arrested after punching a photographer who was trying to get pictures of his then wife Kim Basinger and their newborn daughter, Ireland. The photographer placed him under citizen's arrest the Los Angeles Times reported at the time of the incident, and Baldwin was booked on suspicion of battery. He was later acquitted.
Baldwin is known for his volatile temper
The parking spot incident is hardly the first time that Baldwin's temper has flared. The actor made tabloid headlines when an angry voicemail he left for his daughter went public. In it, he called the 11-year-old a "rude, thoughtless little pig." Baldwin was in the middle of a custody battle with his ex-wife Basinger when he left the message.
In 2011, Baldwin got booted off an American Airlines flight at LAX when he refused to turn off his phone because he was playing Words with Friends. The crew said the Beetlejuice star got violent and aggressive when told he had to switch off his device.
He really hates the paparazzi
Alec Baldwin also told me "I hope you choke to death" when I was on assignment, staking out his house https://t.co/JAgMkGGwDM

— Tara Palmeri (@tarapalmeri) November 2, 2018
A recording again came back to haunt Baldwin in 2013. That year, he yelled an anti-gay slur at a photographer who was taking a picture of him and his family. Shortly before that incident, Baldwin told another member of the media, "I hope you choke."
Baldwin has also had altercations with photographers from the New York Daily News and the New York Post. In the past, he's also lashed out at the media on Twitter, including telling one reporter he was going to "f— you up." In addition, he's admitted to bullying women and treating them "in a very sexist way."
Baldwin is currently the host of The Alec Baldwin Show, a Sunday talk show on ABC. He's also the host of Match Game and appears frequently on Saturday Night Live as Donald Trump. It's not clear if Baldwin was scheduled to appear on Saturday's episode of SNL, Deadline reported.