Has Brad Pitt Found Love Again With Alia Shawkat Despite Still Being Married to Angelina Jolie?
It has been three years since Angelina Jolie filed for divorce from Brad Pitt, and the Ad Astra star may have finally found love again with Alia Shawkat. The two have been spending a lot of time together in recent weeks, fueling rumors that Pitt has sparked up a new romance. Here's everything we know about Pitt and Shawkat's relationship.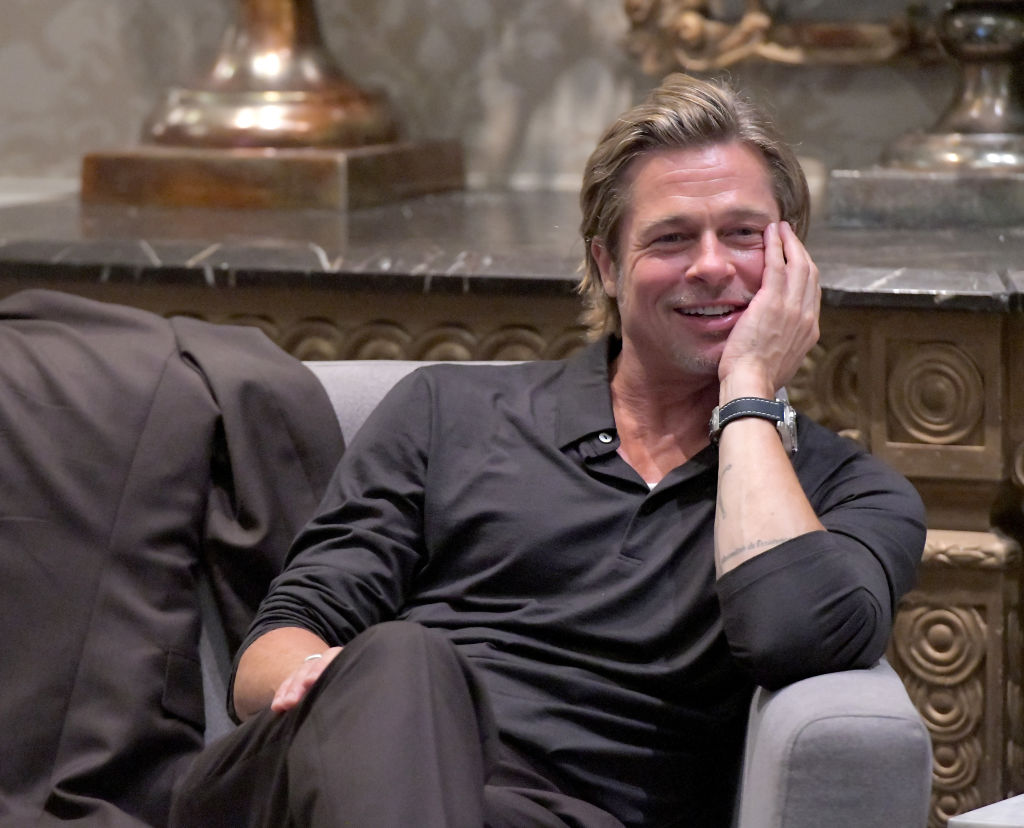 Pitt and Shawkat are hanging out a lot these days
Brad Pitt and Alia Shawkat attended the launch of an art exhibit in Los Angeles last week. The two were spotted enjoying time together at the exhibit, though few thought anything of it.
That all changed after more photos of the pair emerged. Turns out, the two are a lot closer than anyone thought.
According to Just Jared, Brad Pitt and Shawkat attended the opening night of A Play is a Poem at the end of September. The two left the event in the same car, though nobody identified Pitt's companion as being Shawkat.
A month before that, they enjoyed a play called The New One at a venue in Los Angeles. The actors even posed for a photograph with the play's star, Mike Birbiglia, after it was over.
And after visiting the art exhibit this month, Pitt and Shawkat went out to dinner. They have not said anything about their relationship, but there is a chance that a romance is brewing.
Are Brad Pitt and Alia Shawkat just friends?
Based on the evidence, there is no denying that Pitt and Shawkat are close. While romance rumors are gaining steam, inside sources claim that they are just friends.
A source told People that there is nothing remotely romantic happening between Pitt and Shawkat, who have been hanging out strictly as friends. They may enjoy each other's company, but it does not sound like Brad Pitt has found his next love.
"They are absolutely just friends," the insider shared.
We still do not know how Pitt met the Arrested Development star. The two have not worked on a project together, so it is unclear how their friendship blossomed.
Brad Pitt, meanwhile, has been linked with multiple women since his split from Jolie. But he has yet to formally start dating anyone as his divorce proceedings continue on.
Are Pitt and Jolie still married?
Pitt and Jolie met while working on the 2005 movie, Mr. & Mrs. Smith. They were together for nearly a decade before tying the knot in 2014.
Their marriage, however, only last two years. After 11 years together and six children under their belt, Jolie filed for divorce in September of 2016 following an alleged altercation between Brad Pitt and his oldest son, Maddox.
In the years after the split, both sides engaged in a bitter struggle over the custody of their six children: Maddox, Pax, Zahara, Shiloh, Vivienne, and Knox.
Although they have come to an agreement over custody, Pitt and Jolie have yet to finalize their divorce. Earlier this year, a judge granted them both single status so that they could move on while their divorce remains unsettled.
While we still don't know if anything will happen between Pitt and Shawkat, he is still technically married to Jolie, who also has yet to find love.
Brad Pitt opens up about his divorce
Until more information comes to light, Pitt opened up about his shocking breakup while promoting his latest film, Ad Astra.
The actor admitted that the split has affected his work and that he had to accept his own faults before moving on. Brad Pitt, who has now gone through two divorces, explained that he does not want to repeat the past and knows that he could have been a better husband.
"A breakup of a family is certainly an eye-opener that as one – and I'm speaking in general again – but as one needs to understand, I had to understand my own culpability in that, and what can I do better."
Pitt added that he definitely does not want to experience another divorce in his future. Given how things ended with Jolie, we totally understand why he feels that way.
For her part, Shawkat is in the middle of filming another season of HBO's Search Party. The actress has not addressed the rumors about Pitt, though she has been linked to Michael Cera in previous years.
Brad Pitt has not said anything about his romantic life or how his divorce from Jolie is proceeding.