Has Brody Jenner Already Moved On From Kaitlynn Carter?
Many of us are still trying to wrap our heads around Brody Jenner and Kaitlynn Carter's recent split.
After six years together, things between the couple just weren't working out and they came to the conclusion that it'll be best if they just ended their relationship.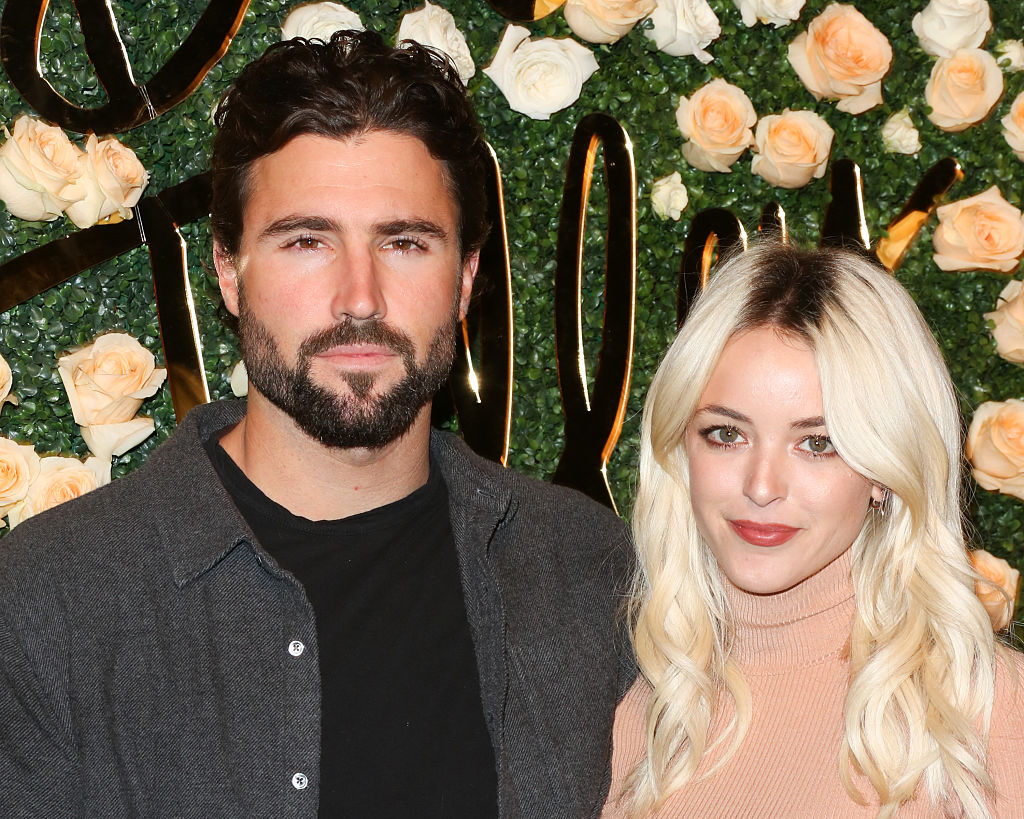 Since their split is still pretty fresh, many of us thought they'd remain single for a while, but it looks like both Jenner and Carter have already moved on from each other.
Jenner is currently dating a Victoria's Secret model
It seems as though Brody Jenner didn't need too much time to get over his split for Kaitlynn Carter.
A few days after Carter was spotted kissing recently single Miley Cyrus on their trip to Italy, Brody Jenner was spotted getting pretty close to a new woman.
According to TMZ, Jenner is currently dating Josie Canseco, who is a Victoria's Secret model and the daughter of MLB baseball star Jose Canseco.
It has been revealed that the reality star and the model met in New York a few weeks ago while Jenner was on his press tour for "The Hills".
The two were introduced at a hotel party by Jenner's castmates Frankie Delgado and Brandon Lee.
Since then, the pair have reportedly been hanging quite often and "showing tons of PDA around friends."
Sources have also revealed that Jenner and Canseco are taking things slow but are very much romantically involved with one another.
It's only been a few days since he and Kaitlynn Carter called it quits
While Brody Jenner has found a new lady in life, Kaitlynn Carter is also enjoying her newfound single life.
Shortly after news of her split from Brody Jenner came to light, it was confirmed that Carter was spending several days in Lake Como, Italy with Miley Cyrus and a few friends.
With both Carter and Cyrus having split from their husbands, a lavish getaway in Europe soaking up some sun with amazing views was just what they needed.
Cyrus and Carter's relationship was soon in question after the women were spotted sharing a kiss while sitting poolside.
While many assume that Miley Cyrus and Kaitlynn Carter are now an item, it was recently confirmed that the two celebrities are just really good friends.
"They were with other friends, spent time by the pool and enjoyed a boat tour on the lake," a source told People. "Everyone seemed very happy. They were in a party mood, had cocktails and seemed to have a great time."
"Miley seemed especially great," the source adds. "She was very happy and laughing a lot. You could tell she had fun. She was very close with Kaitlynn."
Though the women were caught kissing several times during their vacation, sources close to the pair revealed that Cyrus "wasn't introducing Kaitlynn as her girlfriend," and the two are "just having fun" together.
As we can see, Brody Jenner and Kaitlynn Carter have definitely moved on with their own lives.
It has been said that both are not concerned with who the other dates now that they're no longer together and will continue to enjoy their lives and newfound romantic connections.