Has Christina Anstead Met Tarek El Moussa's New Girlfriend?
Few celebrity couples stay on friendly terms after breaking up, but Christina Anstead and Tarek El Moussa are making it work. As parents to two children, they've decided to put their personal issues aside in order to build and maintain a healthy co-parenting relationship. 
As anyone who has done it knows, there's going to be a time when you'll have to introduce your ex to your new partner. While we know that El Moussa has already met his ex's lover, it may be unclear whether she's met his new girlfriend. So what's the deal? Has Anstead met the new lady in El Moussa's life?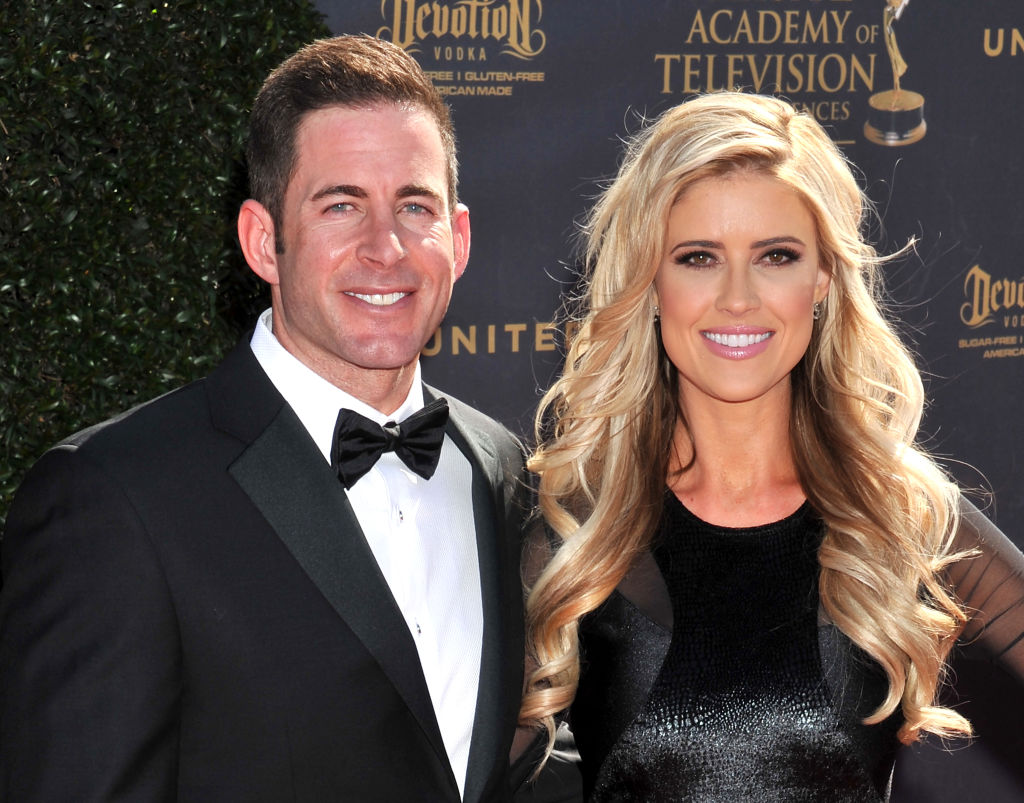 El Moussa recently opened up about his love life
On Aug. 8, the Flip or Flop star sat down with Entertainment Tonight, where he opened up about his relationship with fellow real estate agent, Heather Rae Young. 
"I must say, she's brilliant, she's loving, she's caring, she's supportive and I just adore her," he told the outlet. "I'm having a great time and I'm saying words I never thought I would say again. She's my girlfriend, and I'm very excited about what the future holds for us."
Though the relationship is fairly new, it sounds like things are pretty serious between them. El Moussa told ET that he's actually already introduced Young to his kids, Taylor and Brayden, whom he shares with Anstead. "I introduced her to my kids last night for the first time," he continued. "My mom, my dad, my mom's husband, my sister. So, we're doing it! Very excited."
Anstead has not met Young yet
El Moussa has been making his rounds with Young, but there's at least one person he has yet to introduce her to — his ex-wife. "I haven't talked to her about Heather yet," he revealed. "So, that's probably a talk I should probably have pretty soon. Like, probably today, considering I'm talking about her on TV now. She'll probably find out I think? Yeah, I think I'll give her a call."
How long have El Moussa and Young been together?
It's unclear how long these two have been dating, but their romance was made public in July when they were seen kissing on a yacht in California. El Moussa confirmed the relationship on Aug. 8 with a heartwarming post on Instagram.
"It's official!!!! After more than 3 years on my own I'm so PROUD to say that this beautiful, sweet and talented young lady is my girlfriend!" he wrote, alongside a slideshow of photos of the pair.
"I'll be honest and say I never thought I would meet someone special in my life after the last three years. Then…out of the blue @heatherraeyoung walked into my life," he continued. "The first time I saw her smile she 'did that thing to my tummy' and I knew right away I needed to get to know her… so I asked her out!! She said yes."
El Moussa added, "In life you can't predict the future! I couldn't predict divorce! I couldn't predict two cancers [or] my back injury! You just never know what tomorrow brings."
Young, who stars on Netflix's Selling Sunset, also confirmed the relationship and posted a series of sweet photos online. "My heart is so full and happy," she wrote in the caption. "Sometimes someone comes into your life and you just know they are meant to be there."
How cute is that? Something tells us that Anstead might really like Young. We'll see what happens.