Has Christina Anstead's Net Worth Increased Since Launching Her Solo Show 'Christina on the Coast?'
HGTV's Christina Anstead has created a very high-profile career for herself. Between her home design and remodeling work, and starring in the network's Flip or Flop and Christina on the Coast, the reality star is becoming a household name. With that rising fame comes rising affluence, leaving some to wonder if Anstead's net worth has increased since the launch of her solo show.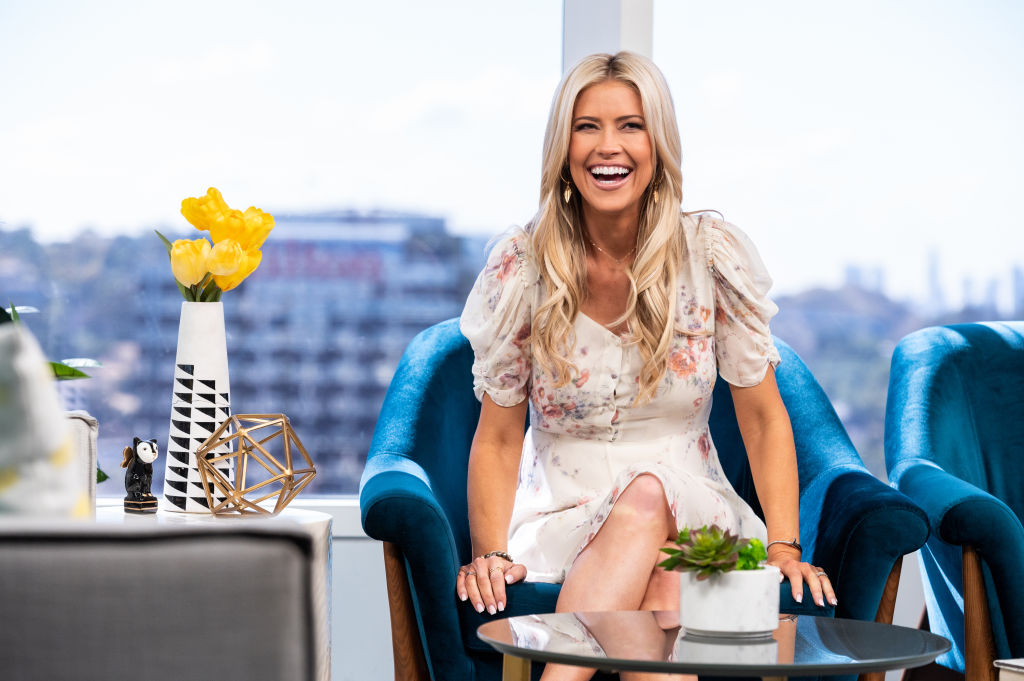 A successful start
Christina on the Coast has been a labor of love for Anstead. She recently spoke of her motivation to launch a show of her own, recalling a conversation she had with HGTV president Allison Page. "I remember just saying, 'I'm really excited to do something on my own and I'm known for design, so I think it would be awesome to be able to do a show where I just help people on the design element,'" Anstead said, according to Fox News, adding, "What's really great about the new show is that it also focuses on my own personal life, so you follow me getting engaged, getting married, it's just really exciting."
The reality star revealed that she put a lot of her true self into the show, taking on a lot of responsibility for production. "This is the authentic me, unfiltered, just how I want to do a show," Anstead told People in May. "I'm an executive producer. I help write every script. I approve everything. It's just been an incredible experience… It's totally different for HGTV."
Season one of the series featured the many changes in Anstead's personal life, including the search for her dream home, as well as her growing relationship with now-husband Ant Anstead. The season finale showcased the couple's backyard wedding. Seeing all of the personal highlights of Anstead's new relationship seemed to resonate with fans, calling for a second season. 
A significant increase
Anstead started on HGTV with then-husband Tarek El Moussa when they launched Flip or Flop. According to Celebrity Net Worth, the couple made a total of $10,000 per episode in the early seasons of the show, totaling approximately $130,000 per season. The remodeling show turned out to be a hit, giving the couple a boost in salary. By season three, they earned $40,000 per episode in total, equaling about $600,000 per season.
The couple separated in May 2016. In January 2017, Anstead filed for divorce, which was finalized a year later, Country Living reports.
After the split, Anstead's going solo on the network paid off. With the success of Christina on the Coast, her pay was increased to $50,000 per episode, with her also remaining partners with El Moussa on Flip or Flop. Last year, Celebrity Net Worth reported Anstead's net worth at $6 million. Since then, it's doubled to $12 million for 2019.
Her upcoming second season
Many fans speculate that Anstead's pregnancy will be a focal point of Christina on the Coast's second season. The series is sure to also put a spotlight on her life with a blended family. Anstead has two children – Taylor, 8, and Brayden, 3 – with El Moussa, and Ant has two children – Amelie, 15, and Archie, 12 – from a previous marriage.
The couple's kids already have a bond with each other. "The kids are such different ages, but they get along so well," Anstead told Entertainment Tonight. "It's been super fun traveling and spending time together and we are looking forward to welcoming this new baby."
Anstead is due in September.