Has Emilia Clarke Dated Any of Her 'Game of Thrones' Co-Stars?
Emilia Clarke is best known for her role as the tough and powerful Daenerys Targaryen on Game of Thrones. On the show, she is the fierce Queen of the Seven Kingdoms as well as the Mother of Dragons.
With so many of the characters on the show having such believable chemistry, it is hard for us not to picture these characters together in real life. This became especially true when two Game of Thrones stars, Rose Leslie and Kit Harington, married in real life in June of last year. Although many people were happy for the couple, some couldn't help but feel a little sad about the fact this meant Jon Snow (Kit's Character) and Daenerys Targaryen would never share a romantic moment off-screen.
While Emilia is obviously not dating Kit in real life, could she possibly be dating another Game of Thrones co-star? Here is what we know.
Emilia Clarke likes to keep things private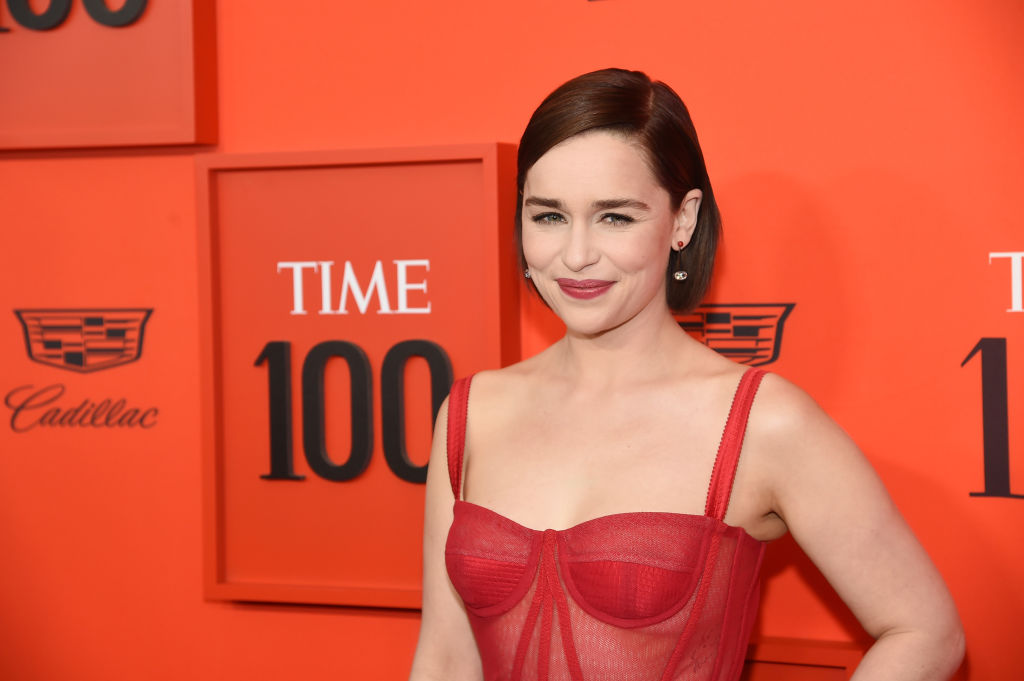 If you haven't heard anything recently about who Emilia is dating, there is a good reason for that: She doesn't share that kind of information with the public. If there is one thing that is very important to Emilia, it is her privacy. All of her Instagram posts are mainly work related with a few pictures of friends and family members here and there.
Although some fans find it a bit frustrating that she is not open about her personal life, we can certainly understand why someone who spends most of their time in front of a camera would want to keep her personal life as private as possible.
Emilia had explained to E News that the reason she doesn't like to go public with a lot of her relationships is that she doesn't want a bunch of unwanted relationship advice from strangers. "Well, a con is that you have a bunch of strangers giving you love-life advice like, 'I'm a big fan of the show, and I'm not sure what you are doing with that guy,' which I didn't react well to," Emilia had said.
Emilia Clarke has dated some well-known celebrities in the past
While she may not be forthcoming when it comes to her romantic life, there was one relationship she was unable to keep out of the media. Back in 2012, Emilia had actually dated Family Guy creator, Seth MacFarlane, for a brief period. The couple reportedly broke up in 2013 due to the fact their careers didn't allow them a lot of time to see one another.
There have also been several rumors about her dating other A-list celebrities, like James Franco and Jared Leto. However, other than the fact that Leto told her that he liked her eyes at the SAG awards, there is no evidence that she and Leto have ever dated.
And as far as James is concerned, the two have only ever been spotted in public together one time. That didn't stop people from not only speculating that the two were dating, but some people had thought that they were actually engaged as well. However, Emilia quickly shot down those rumors when she said: "He is, of course, beautiful. But I feel there's only a handful of women who could form an engagement after two meetings, and I am not one of them."
Has Emilia Clarke ever dated any of her 'Game of Thrones' co-stars?
Even though Emilia is pretty secretive about her dating life, any time she has ever been asked about whether or not she is dating one of her co-stars, she has always been very adamant about the fact that all of her co-stars are strictly just her friends.
So, she may not have her eyes set on any of her co-stars at the moment, but whoever Emilia does decide to date, we wish her and her future partner nothing but happiness.