Has Fatherhood Changed Kanye West?
Fatherhood has a way of changing people. Just ask Bradley Cooper who says that fatherhood has "changed him in every way," or new dad Prince Harry who was just welcomed to the "sleep deprivation society" by his brother Prince William.
Well before Kanye West became a father, he knew the kind of person he wanted to be. He told the New York Times in 2013 on his thought about parenthood, "One of the things was just to be protective, that I would do anything to protect my child or my child's mother. As simple as that."
Now that Kanye has four kids (with the fourth just being born yesterday), has fatherhood changed Kanye West?
How long have Kanye West and Kim Kardashian been married?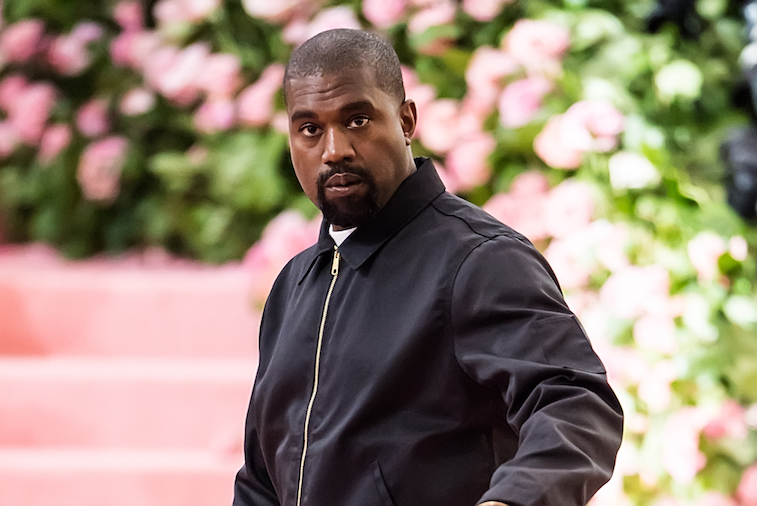 Kanye West began dating Kim Kardashian way back in 2012. At the time, Kardashian was still married to basketball player Kris Humphries. During a recent interview, West admitted that he knew that Kardashian was "the one" when he "saw her in a paparazzi pic with Paris Hilton."
The pair met in 2004 and became friends in 2007, but the timing never lined up until 2012. Two years later, the couple got married in an extravagant wedding in Italy.
How many children do they have?
West and Kardashian welcomed their first child in 2013. North West was born on June 15, 2013. The name North initially started out as a rumor, but as soon as her mother heard the name she knew it was the perfect fit.
Kardashian gave birth to Saint West two years later on December 5, 2015. North and Saint welcomed a new sibling when Chicago was born via surrogate on January 25, 2018.
The couple announced in January this year that they were expecting a fourth child via surrogate. Despite rumors to the contrary, the new baby did not arrive the same day as Prince Harry and Meghan Markle's baby boy. Kardashian and West's fourth child, a boy, was born on May 9, 2019.
Even though their new baby was just born, people have already been questioning whether the couple will have more children.
After North was born in 2013, Kardashian said that she initially wanted six children, but having North made her want a million. The reality star has also said that West is set on having seven children.
Has fatherhood changed Kanye West?
If you were to ask someone in 2009 what kind of father they thought Kanye West would be, you probably would have gotten a response along the lines of, "He should just stick to rapping."
Whether it is Kardashian's influence or the simple act of becoming a father, it seems as though being a father has changed the rapper.
During a 2015 interview with Ellen DeGeneres, West admitted that becoming a parent has changed the way he acts. He says "There are things I've done in the past that were considered negative, but I was really jumping in front of the tank for other people or for culture in a way." But while he still has causes that he is passionate about, he has to look out for his family.
"…now I always have to have that in my mind that I have a family that I have to protect too."
When speaking about his wife and child he said, "I think I'm a better human being because of her and because of my daughter."
Recently a source close to the couple talked to People about what kind of father the Grammy winner is.
The source opened up, "You should see him when he gets around the kids; he lights up. He smiles, he plays with them, he is genuinely excited to be around them and they respond the same way to him."
Just how much do the West kids impact their father? "They stabilize him. It's almost like a physical change."