Has Jordyn Woods Tried To Contact Kylie Jenner Since The Cheating Scandal?
Khloe Kardashian's world wasn't the only one that came crashing down after news of Tristan Thompson cheating on her with Jordyn Woods came to light.
Kylie Jenner's world has also been flipped upside down now that she no longer has her best friend by her side.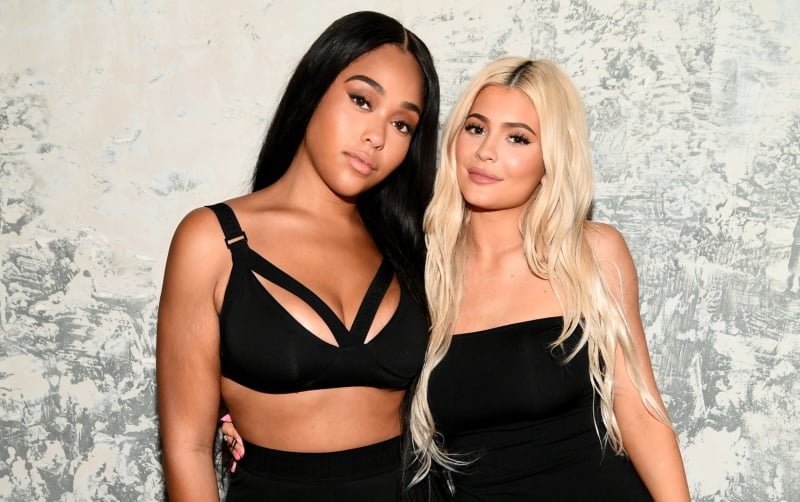 Over the past few weeks, Kylie Jenner has dealt with Jordyn Woods' betrayal privately and a source close to reality star revealed the former BFFs are no longer in contact.
The two friends have barely talked
Since Jordyn Woods moved out of Kylie Jenner's guest house and was officially cut off by the entire Kardashian-Jenner family, the 21-year-old model has not had any contact with her best friend.
According to sources, they say that Jenner and Woods "have barely communicated with each other since Tristan Thompson cheated by kissing Jordyn."
It has been revealed that Kylie Jenner is apparently giving Jordyn Woods the silent treatment for the time being and does not want any contact with her former best friend until she's ready to talk.
Even though the former friends have texted each only a bit, they have yet to sit down face-to-face and discuss where their friendship stands.
Since Kylie Jenner is choosing not to speak with Jordyn Woods, the model has opted out of packing the remainder of her things that are still in Kylie's guest house.
Not only that but Woods is also choosing to stay away because Kylie Jenner is trying to resolve a few issues with Travis Scott.
"She is still devastated about Jordyn and had an argument with Travis after she checked his phone and saw something that she didn't like," a source revealed.
Kylie Jenner has been surrounding herself with friends
Even though the makeup mogul is going through a tough time, she has been surrounding herself with close friends and family to help take her mind off of the drama.
On March 4, Kylie Jenner and Khloe Kardashian decided to put all of the drama behind them and have some fun at a private roller skating party.
The party was technically to celebrate Kylie Jenner's assistant, Victoria Villaroel's birthday, but it also served as a breather away all their other issues.
Kylie Jenner got many instances of the party on her Instagram Story. As followers could see, Kourtney Kardashian, Khloe Kardashian, and Kendall Jenner were all there to have a little fun.
"All of the sisters seemed to be in great moods and were all laughing and having fun together while skating," a source revealed. "They all took turns holding each other's hands. Kourtney and Khloe were by each other's sides a majority of the night."
Along with the Kardashian-Jenner sisters, a few of their celebrity friends also attended the party. Those including, Tyler the Creator, Fai Khandra, Anastasia "Stassi" Karanikolaou, and Tiffany Sorya.
Everyone who has a close relationship with Victoria Villaroel was in attendance, except Jordyn Woods.
Even though Woods and Villaroel have become good friends over the years, we can guess it was best for everyone if the model sit this one out.
It is still unclear if Kylie Jenner plans on forgiving Jordyn Woods in the future.
However, the makeup mogul feels as though it is best to process everything that has happen and talk to Jordyn Woods about their friendship when this whole thing has blown over.