Has Kylie Jenner Ever Dated an NBA Player Like Her Sisters?
It's well known that the Kardashians like to date athletes, especially NBA players. Kim Kardashian, Khloe Kardashian, and Kendall Jenner have all dated several, but what about Kylie Jenner? The youngest Kardashian-Jenner sister doesn't seem to follow the same pattern as her sisters.
Jenner is currently with rapper Travis Scott, but has she ever dated an NBA player or an athlete at all? Let's take a look at her dating history to find our answer.
Kylie Jenner has never dated an athlete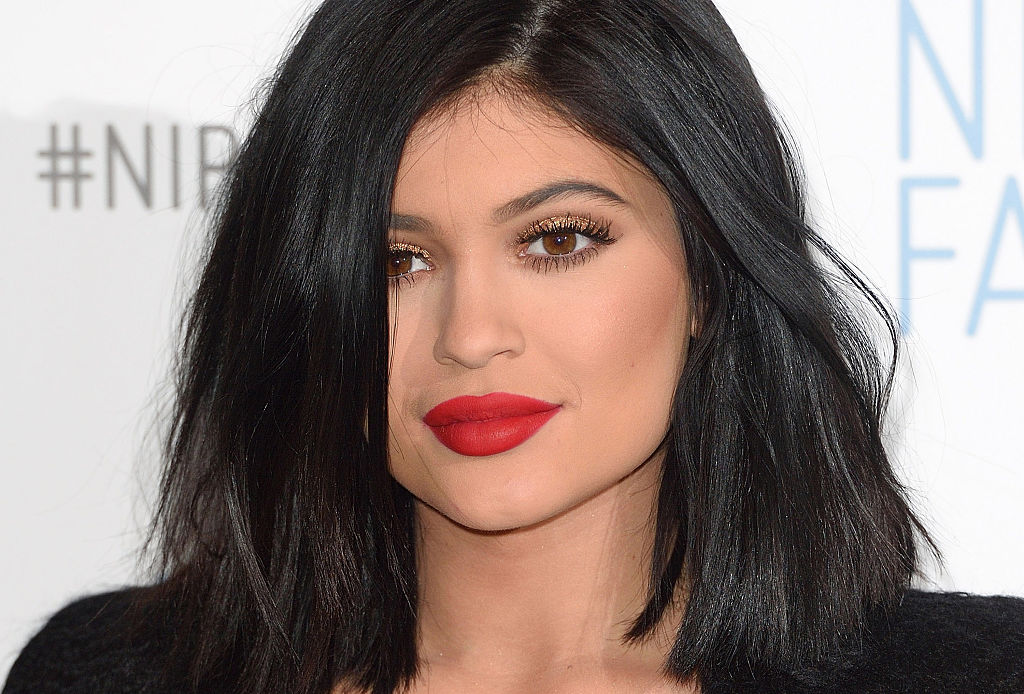 Jenner has dated several famous people, but unlike her sisters, none of them are athletes. Instead, she appears to prefer musicians. Before her current love, she dated another rapper, Tyga.
Tyga was Jenner's longest relationship, besides Scott, and they almost got married. Or, at least, Tyga gave her a huge promise ring. During their relationship, there was tons of drama with his ex, Blac Chyna. There was also a pretty big age difference between Tyga and Jenner: seven years.
In Jenner's younger days, she spent some time with Will Smith's son: Jaden Smith. Although, they always claimed to be just friends. She also briefly dated Cody Simpson. But none of these guys are not athletes, and definitely not NBA players.
Jenner's former flames and existing boyfriend have one thing in common: music. It appears the beauty mogul definitely has a type, it's just different than her sisters' types.
The Kardashian-Jenner sisters love to date NBA players
Although Jenner doesn't date from the NBA, her sisters seem to love those guys. These sisters are where all the rumors of a "Kardashian Curse" come from. Every athlete player that has dated a Kardashian has had their career take a dive. Though, it should be noted correlation does not equate to causation.
Kim Kardashian reportedly dated NFL player Reggie Bush, Soccer professional Cristiano Ronaldo, and another NFL player Miles Austin. Finally, she married NBA player Kris Humphries. However, their marriage ended after only 72 days. Since then, Kim Kardashian married again, but this time to a rapper Kanye West.
Khloe Kardashian married NBA player Lamar Odom. However, their marriage hit rocky roads. He cheated on her and struggled with addiction, causing way more drama than she wanted to deal with. The couple ended up divorcing. She then dated another NBA player, James Harden, before meeting the father of her daughter, Tristan Thompson, also an NBA player. Thompson also cheated on her and the two are no longer together.
When Jimmy Kimmel suggested that maybe it's time the youngest Kardashian sister stopped dating basketball players, she answered: "I don't know. I like what I like, what can I say."
Kendall Jenner seems to take after her big sisters when it comes to men. She's been reported as involved with several athletes. The most recent being Ben Simmons. Fans of Simmons were upset because it seems that the "Kardashian Curse" hit him during the relationship. His skills on the court seemed to suffer because of their relationship, and it didn't last long.
Will Kylie Jenner go for NBA players in the future?
Kylie Jenner seems very happy with Scott. They even share a daughter together, but if they ever break up, what's the likelihood that she would date an NBA player? It's possible, but it's more likely that Jenner will stick with her pattern and date a musician. Whatever the cause, Jenner clearly likes musicians, and so she's more likely to stay with that pattern. But then again, anything is possible. No one except Jenner knows what she really likes.