Has Meghan Markle Changed Since Marrying Prince Harry? The Truth About Those 'Difficult' Rumors
Meghan Markle has earned a reputation for being "difficult," a designation that has dominated many headlines but hasn't had much solid evidence to support the claim. Two of her close friends recently sat down with Gayle King for the CBS special Meghan and Harry Plus One to set the record straight about all the negative rumors.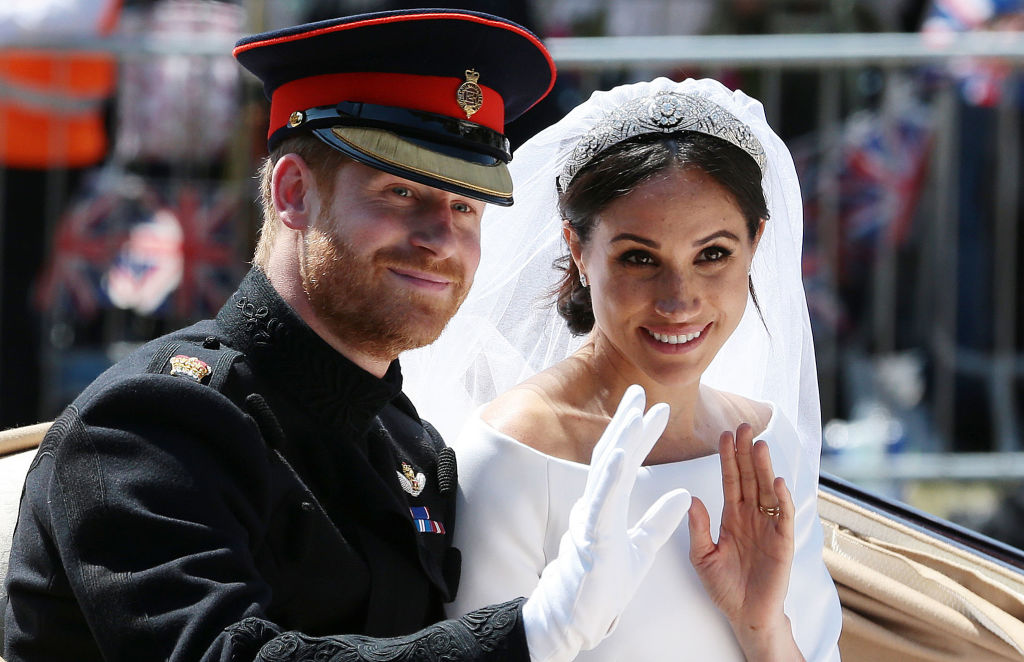 Markle's friends explain how 'frustrating' the rumors are
Since Markle married Prince Harry, the gossip about her being difficult has only gained momentum. The claims have seemed best supported by staff quitting their employment with the couple but, according to longtime friend and makeup artist Daniel Martin, "What's so frustrating is that you hear these stories and there's no truth to them."
He continued, noting that the 'Duchess Difficult' nickname is "not the same person" that he is friends with, explaining, "In the years I've known her, the years I've worked with her, she's never had a diva fit, never. I know she doesn't deserve all of this negative press."
'She's still Meghan'
Martin, who did Markle's makeup for her wedding and was a guest at her lavish New York City baby shower, chatted about how bizarre it was that she was criticized for the shower.
Martin noted: "It's so funny because she's still Meghan to me. All of us here just wanted her home and to celebrate her new baby."
Markle avoids reading any media coverage about herself
Though rumors of her being difficult are the subject of oh-so-many reports about the Duchess of Sussex, Markle steers clear of reading anything about herself, which is a healthy practice.
Her friend, actress Janina Gavankar, explained the reason behind Markle not scanning the news, noting: "She doesn't read the bad or the good because she knows the metrics that you have for your own life cannot be based on a headline that somebody else wrote. But the rumors are frustrating."
Prince Harry and Markle's relationship is the real deal
Other rumors about Markle have involved her relationship with Prince Harry, which her friends note is very much "real." Martin explained: "They love each other so much. It's so sincere. The love is real."
Gavankar further explained that Markle "has a very solid sense of what her true north is. She has a priority to find ways to bring light to global issues, but she's not in it alone." She added, "She is with her soulmate. The two of them together are very powerful."
Buckingham Palace responded to the documentary about Markle
Interestingly, Buckingham Palace released a statement about the CBS special, making it clear that Markle was not involved: "The Duchess has not had any involvement in the CBS special, nor has she requested or given permission to friends to participate."
King explained more about the special, telling Oprah Magazine: "Her friends make it clear that they don't feel the need to defend Meghan, because in their mind, she hasn't done anything that needs defending."
The reason for speaking out, she explains, is to allow "people to understand that not only is she a beauty inside and out, but she has a big heart. They say she wasn't a bridezilla at her wedding or 'difficult' as she's being portrayed. That's upsetting to them, because they know her as the most generous, giving friend — the kind of person who donates her baby shower flowers to children who need cheering up."