Has Miley Cyrus Changed Since Marrying Liam Hemsworth?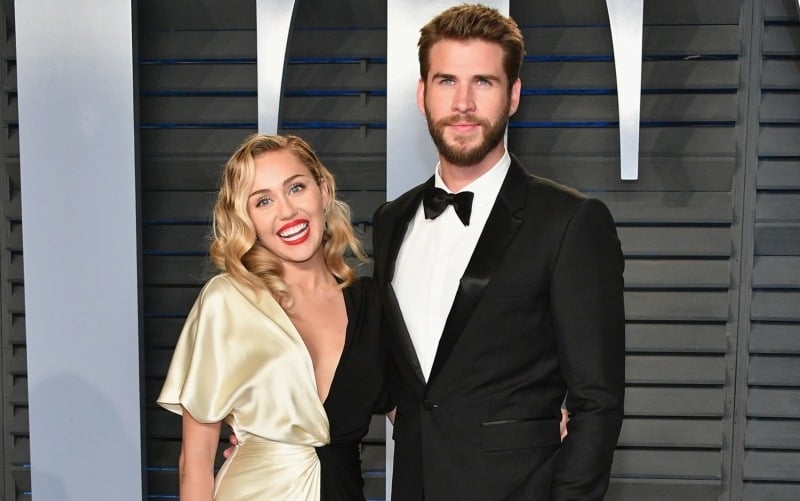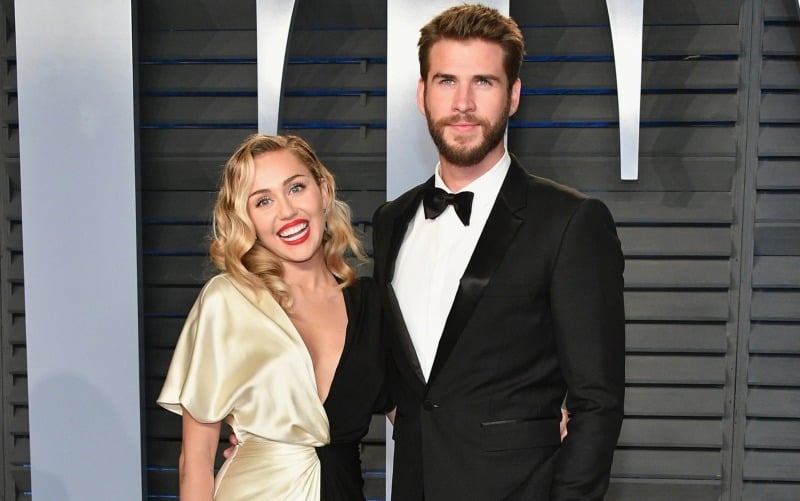 Many celebrity couples are doomed to failure, with many things working against them – the struggles of life in the spotlight, maintaining a tight relationship in spite of busy schedules, etc. One couple that seems to have gone the distance is Miley Cyrus and Liam Hemsworth. In spite of their young ages, the two have been together for nearly a decade, and just recently made things official by tying the knot in December 2018.
When did Miley Cyrus meet Liam Hemsworth?
Long before Miley Cyrus had spread her wings and become well-known for her on-stage antics, the multitude of tattoos, and penchant for partying, the young star was simply trying to break away from her image as a Disney star. Fresh off of Hannah Montana, Cyrus starred in a 2009 movie based on a Nicholas Sparks novel called The Last Song. The movie was noteworthy for introducing Cyrus to the young Australian heartthrob who co-starred with her in the film, Liam Hemsworth.
By early 2010, Cyrus and Hemsworth confirmed that they were dating, and were seen all around town, including on several red carpets. In an interview with MTV, Cyrus admitted that many of the songs on her album Can't Be Tamed were inspired directly by her relationship with Hemsworth. But young love often goes through trials and tribulations and throughout the remainder of 2010 and into 2011, Cyrus and Hemsworth were to break up and make up several times.
The big engagement announcement
By 2012, things seemed to have stabilized with the young couple. In June of that year, they announced their engagement, with Cyrus flashing a massive 3.5-carat engagement ring to fans and reporters. Perhaps the speculation surrounding the engagement was too much for them to handle, because by September 2013, after months of rift rumors, Cyrus's rep announced that they were no longer engaged.
For two years, Miley Cyrus and Liam Hemsworth went their separate ways, with Cyrus consistently topping the charts with her provocative, catchy tunes (and making headlines for her racy outfits and behavior.) True love finds a way and in January 2016, Hemsworth and Cyrus were back together, with the diminutive singer wearing the same engagement ring that she had previously sported. Despite their on-again status, neither star mentioned wedding planning and seemed to be content to just be engaged for a while. Something must have changed their minds, because, in December 2018, Miley Cyrus and Liam Hemsworth confirmed that they had gotten married in a private, intimate ceremony, surrounded by friends and family.
Has marriage changed the young couple?
Miley Cyrus has been with Liam Hemsworth since she was sixteen years old, and now at the age of twenty-six, has gone through a lot of public and personal changes. She has grown up almost entirely in the public eye, but those challenges seem to have only made the couple stronger. In a recent red-carpet interview, Liam Hemsworth admitted that marriage hasn't really changed their dynamic much since they've been together for so long.
Although the two tend to keep their relationship off of social media, certain special occasions bring out their sentimental sides. On January 13th, Hemsworth's 29th birthday, Miley Cyrus posted a loving open letter to him on her Instagram, listing off all of her favorite qualities of Hemsworth's. Mentions of Hemsworth on her Instagram are relatively rare, so this was even more poignant, and a special moment for her fans, as they got to experience a softer side of one of their favorite stars.
For two people who have both experienced their fair share of drama and public speculation, marriage seems to have served as a stabilizing influence. Hopefully, Miley Cyrus and Liam Hemsworth will enjoy many more anniversaries and birthdays together.