Has Queen Elizabeth Lost Control of the Royal Family?
The royal family and Queen Elizabeth have been hit with some major controversies in recent months. First, Prince Harry and Meghan Markle opened up about their ongoing struggles with the media in a shocking documentary, titled Harry and Meghan: An African Journey. Then, Prince Andrew decided to hop on national television and discuss his controversial ties to Jeffrey Epstein. With the royals falling apart at the seams, there is one expert who believes Queen Elizabeth has lost control of the royal family.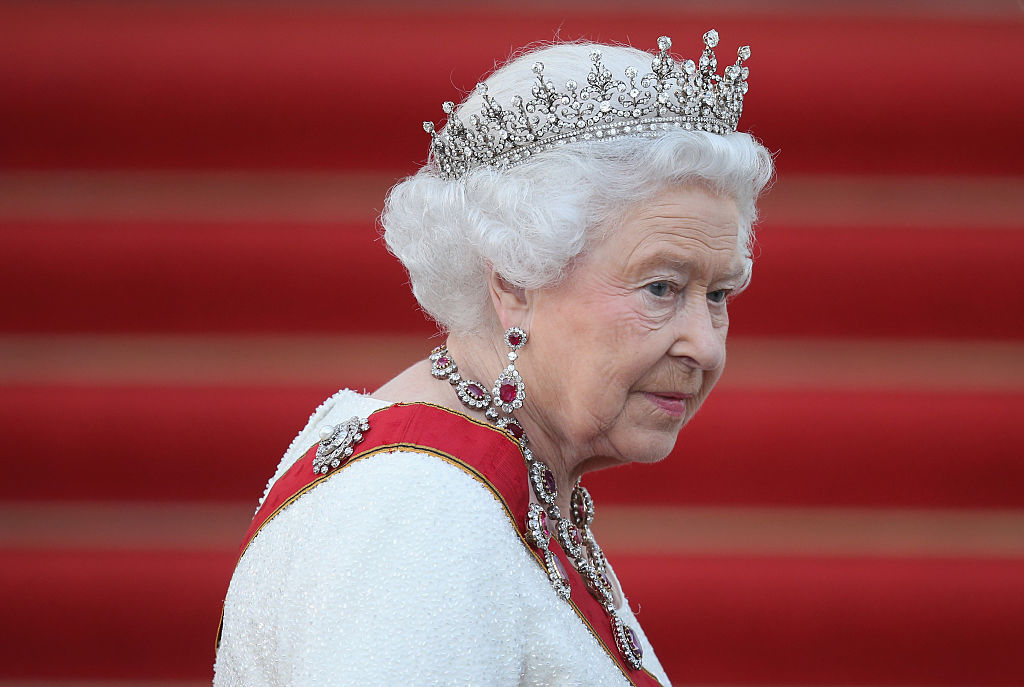 Prince Andrew ignites backlash against the royal family
This month, Andrew made some shocking comments in an interview with BBC News about his connections to the convicted pedophile. Once again, Andrew denied being close with Epstein and said the allegations that he had sex with a minor were completely false.
Royal experts and fans alike bashed Prince Andrew's interview, saying it was a huge PR disaster. According to Express, Nicholas Witchell, an expert on the royals, believes Queen Elizabeth should not have allowed Andrew to get in front of the cameras in the first place.
"They would have advised, if their advice was sought, not to do it. The Queen was informed but she is 93 years old now, and she is not exercising the strong control she had, if she ever did," Witchell shared.
The day after the interview, Queen Elizabeth was spotted with Prince Andrew, leading fans to believe that she fully supported the interview that some called a "disaster" and a "car crash."
Andrew has been dealing with the Epstein controversy for months. While the 66-year-old pedophile committed suicide in jail, one of his victims came forward and claimed that Andrew has sex with her when she was only 17 years old.
A photo has since surfaced that shows Andrew posing with the girl, an image he says is a fake. Andrew also claims that he was not close to Epstein and only stayed at his house in New York City because it was convenient at the time.
Inside Prince Harry and Meghan Markle's media struggles
As if Andrew's scandal is not bad enough, Harry and Markle opened up about their struggles with the media in a recent documentary and are skipping Christmas at Sandringham with Queen Elizabeth.
Harry revealed that his relationship with Prince William is not the same as it used to be and that they are on different paths in life. The comments all but confirmed the rumors that the brothers are feuding.
Markle, meanwhile, explained how she has struggled with media coverage over the past few years. Although she was used to being in the spotlight as an actress, the negative stories about her in the British tabloids have made her life difficult.
Unlike Andrew's interview, the rest of the royal family was reportedly blindsided by Harry and Markle's documentary. Nevertheless, both of these controversies have raised questions about Queen Elizabeth's control over her own family.
Has Queen Elizabeth lost control of the royal family?
Between Andrew's Epstein scandal and Harry and Markle's media issues, Witchell believes Queen Elizabeth has lost control of the royal family.
"There is now a lack of strong central control," Witchell explained. "We have had two episodes within just a couple of months, of senior members of the royal family doing it their way.
To make things worse, inside sources claim that Harry and Meghan's communications staffers advised against taking part in the documentary. Andrew, on the other hand, reportedly got Queen Elizabeth's permission before his controversial interview.
That said, palace advisors were not on board with Andrew discussing the Epstein scandal with the press. But Andrew was adamant about trying to clear his name and genuinely thought it was a good idea.
Considering all the backlash that has ensued, it is clear that Andrew's shocking interview was a huge mistake. While royal experts believe Her Majesty is at least partially to blame, many of her fans disagree.
Britons come to Queen Elizabeth's defense
In light of the reports against Queen Elizabeth, royal watchers have taken to social media to voice their support of Her Majesty.
Over the past few days, fans have blasted other members of the royal family – like Harry, Meghan, and Andrew – and believe that Queen Elizabeth is not at fault for the recent turmoil.
"She must feel really let down by Harry, Markle, and Andrew they should be ashamed of themselves putting her majesty through so much stress," one fan wrote.
With fans defending Queen Elizabeth on social media, there has been an increase in reports that Harry and Meghan are going to leave the royal family altogether. The couple is scheduled to fly to California this month to spend Thanksgiving with her mother, Doria Ragland, which has only fueled the moving rumors even more.
Queen Elizabeth has yet to comment on all of the drama surrounding the royal family.