Has Selena Gomez Moved On From Justin Bieber?
It's no secret that Selena Gomez has been taking some personal time amid health problems and emotional issues. But it seems like the "Wolves" singer is getting back to herself. 
A source told E! News on July 20 that Gomez has actually been having the time of her life. Not only is she reportedly working on new music, but she's also single and ready to mingle. So we guess you can say that she's finally over her ex-boyfriend, Justin Bieber.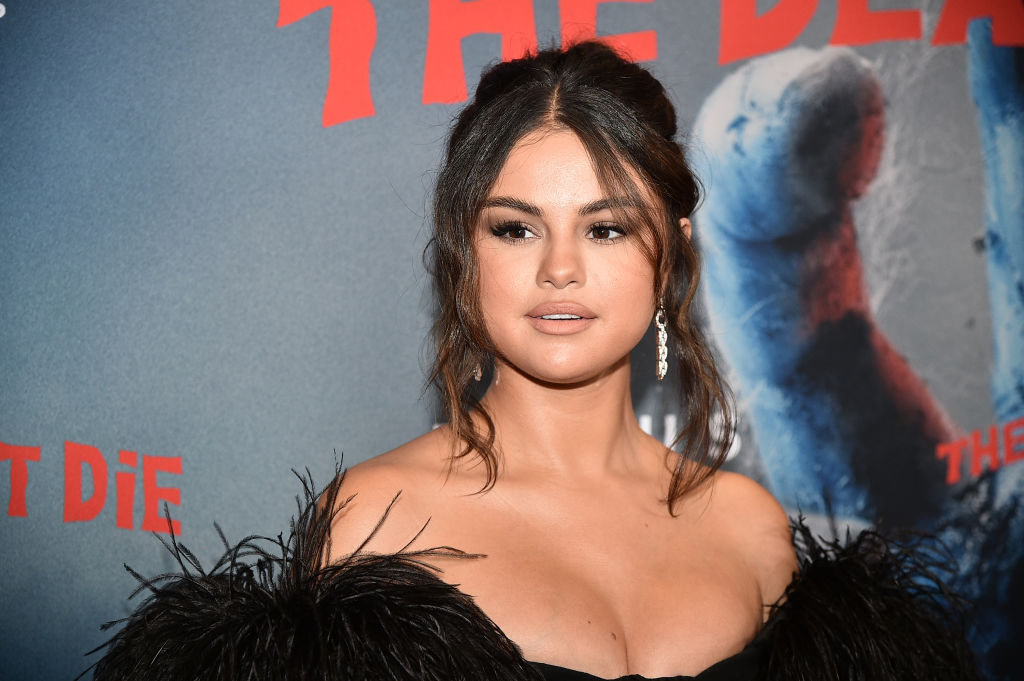 Gomez's life is "amazing"
The singer is reportedly in good spirits following a particularly tough 2018. That October, she reportedly sought mental health treatment after being hospitalized twice. According to TMZ, she suffered an emotional breakdown amid "an alarmingly low white blood cell count" following her 2017 kidney transplant.
"Selena is doing amazing," a source told E! News on July 20. "She has completely transformed her health and lifestyle. She has been making strides and improvements with her lupus and [has] less flare-ups and symptoms."
"Selena has been spending a lot of time with her family and friends, being low-key," the source continued. "She has also been writing new music in the studio and hoping to release something early next year. She is in a much better headspace and is really happy right now."
She's reportedly looking for a partner to complete the picture
Gomez is single, as of writing. Her last known relationship was with Justin Bieber, whom she dated off-and-on from 2011 to 2018. Just months after they split, Bieber went on to marry model Hailey Baldwin.
But the "Good for You" crooner reportedly isn't harping over her ex-boyfriend. Gomez is "open to start putting herself out there again," the source said.
But, at the same time, she reportedly isn't in a rush and is taking her time with finding someone. "She is taking everything day by day and focusing on herself and her music," the insider continued.
Has Justin Bieber been trying to connect with her?
Gomez might be ready to move on from her ex, but new reports say that he's been trying to get into contact with her. A source told RadarOnline in July 2019 that the singer wants to talk to Gomez about their shared battle with depression.
Bieber "tries convincing Selena that he is going through what she went through and, therefore, he needs her advice," the insider explained.
The source also noted that Bieber saw photos of his ex-girlfriend at the recent Cannes Film Festival. "Justin felt compelled to let her know that she looks amazing and that he is really happy for her that she is doing so well… At the point, he really just needs to let it go. Justin is married and it's time," they continued.
However, Gossip Cop pushed back on the report.
For what it's worth, Bieber does seem totally focused on his wife. When he's not honoring her on social media, he's busy planning their second wedding, which is coming up fast.
You have to accept it: Jelena is over. But on a brighter note, Selena and Justin are just getting started.