Has 'Sharp Objects' Star Amy Adams Ever Won An Emmy?
It's safe to safe that Amy Adams knows her way around an award show. And this week, she's back at it, as she's set to attend the 2019 Emmy Awards as a nominee for her HBO miniseries Sharp Objects. So has Adams won an Emmy before? Read on to find out.
Amy Adams is primarily known for films
Adams' filmography is extensive, but let's try and break it down. She got her start in the '90s, appearing in films such as Drop Dead Gorgeous and Cruel Intentions 2 and in series like That '70s Show and Buffy the Vampire Slayer.
But Adams' big break came when she starred in two very different movies: the indie drama Junebug and the Disney romantic-comedy Enchanted. From there, her career has continued to thrive, with acclaimed films like Doubt, The Master, and Arrival.
She starred in the HBO limited series 'Sharp Objects'
Since she made it on the big screen, Adams hasn't spent much time on TV. In fact, aside from hosting Saturday Night Live twice, she hasn't appeared in a series since her recurring gig as the saleswoman, Katy, who dates Jim in The Office.
However, 2018 saw Adams back on the small screen, if for a short time. She portrayed Camille Breaker in all seven episodes of Sharp Objects. Camille is a journalist struggling with alcoholism when she's forced to face the harsh realities of her childhood upon returning to her hometown to investigate a strange case.
How many Emmys is 'Sharp Objects' nominated for?
Sharp Objects, which is based on the book of the same name by Gone Girl author Gillian Flynn, was immediately a hit for HBO. It was nominated for a total of eight awards at the Emmys this year, including five Creative Arts Emmys and three Primetime Emmys.
Though it did not win any awards at the Creative Arts ceremony this past weekend, there's still a chance for Sharp Objects to do well. In addition to Adams' nomination for Lead Actress in a Limited Series or Movie, Patricia Clarkson is nominated in the Supporting Actress category. And the show itself is up for Outstanding Limited Series.
Adams has been nominated for many awards in the past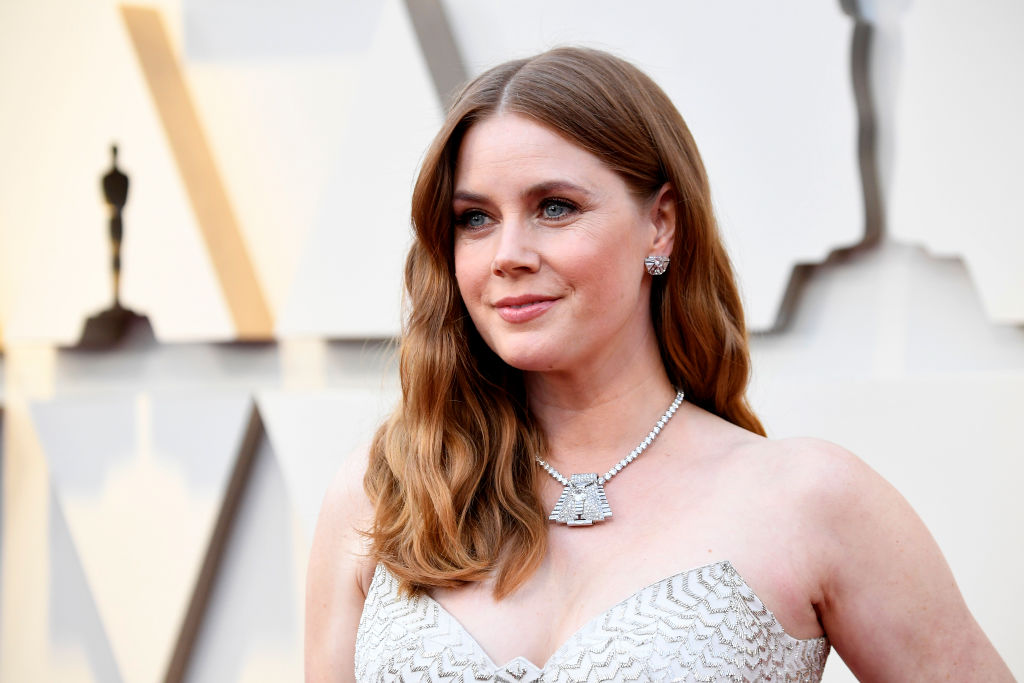 Though her nominations for Sharp Objects as an actress and executive producer are her first when it comes to the Emmys, Adams is no stranger to award shows. In fact, she has famously been nominated for six Oscars in the past 15 years but has never won one. The same goes for the BAFTAs, where she's been nominated seven times.
However, Adams hasn't gone without any wins at all. She's won Critics' Choice Awards, Golden Globes (two years in a row there, in fact), and more. This year, she was nominated for a Golden Globe for two different projects: Sharp Objects and her film Vice.
Will 'Sharp Objects' do what 'Big Little Lies' did?
As previously stated, Sharp Objects is nominated as a limited series. Because it is based on a book with no sequel, the material for the show stops there. However, that didn't stop HBO from taking Big Little Lies, another drama that was originally a limited series based on a book, and giving it another season.
So, could the same thing happen here? Could there be more Sharp Objects in the future? Though there was talk earlier in the year that it was possible, there has yet to be any news confirming that Sharp Objects Season 2 is in progress. For now, this is definitely a limited series.