Has the Feud Between Lisa Vanderpump and Eileen Davidson From 'RHOBH' Been Reignited?
It was shots fired after alum Eileen Davidson from The Real Housewives of Beverly Hills appeared on Watch What Happens Live with Andy Cohen.
Host Andy Cohen asked Davidson for her thoughts on this season of the show. First, Davidson thought Lisa Vanderpump was more culpable than Dorit Kemsley in the doggy debacle. But when Cohen asked for her opinion on Vanderpump ditching the reunion, she said without hesitation, "It was a p**sy move."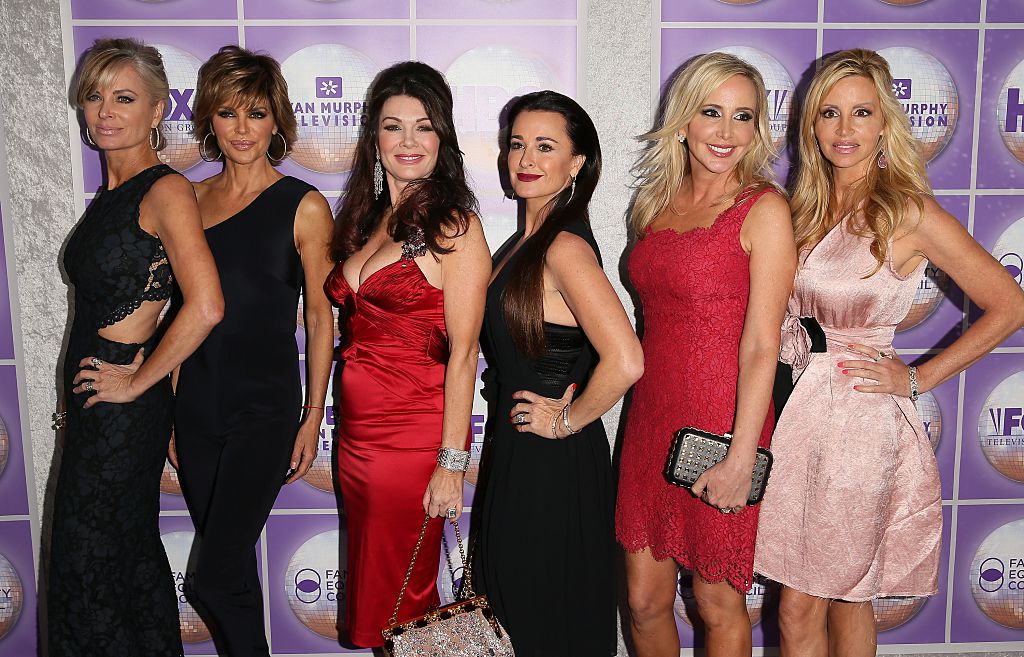 Vanderpump wasn't going to let that go. After several hours of allowing the footage to marinate with her fandom base, she launched her own shady tweet. "Mmm @eileen_davidson At least I resigned, you weren't honest about the fact that you were fired… Now that's a p***y move as you call it."
This is where the feud began
When Davidson left the show for good after season eight, there was no love lost with Vanderpump. The two exchanged uncomfortably awkward digs at each other until they ultimately stopped speaking. Why did they even start fighting?
The initial beef began when Vanderpump inquired about the complexities of Davidson's marriage. Vanderpump wadded into uncomfortable territory for Davidson and she wanted an apology from Vanderpump. When she finally mustered the courage to ask for one, Vanderpump instead asserted that Davidson was overreacting.
This early exchange set the women up for a lengthy, passive-aggressive battle that endured for the remainder of Davidson's time on the show. The women would often try to resolve their differences but the undercurrent of their conversations made it clear they continued to carry animosity for one another.
They have a history of slugging it out on Twitter
The ladies also took their argument off the small screen and into the Twitterverse. For quite some time they played Twitter tennis, each lobbing an insult at each other. For instance, when Davidson blogged about how she and Lisa Rinna called Vanderpump out that season, Vanderpump mocked her remark on Twitter.
Vanderpump asked Twitter followers to urge California Governor Jerry Brown to meet with her over the dog meat trade business. She then tweeted to mock Davidson, "Now if I can manipulate you all to send that letter to Governor Brown,my little zombies,the way I "unleashed hatred" lol #getalife."
Davidson shot back on Twitter. "I'll get a life if you get a conscience. You know the truth." Vanderpump hurled another one her way, "you just can't stop can you …Do some good,you pummeled me for days.Wasn't that enough?"
Has the Twitter feud returned?
The two have been quiet on Twitter regarding their differences. But apparently, Davidson's "p**sy" comment on WWHL may have rekindled those flames. Davidson responded to a few comments about her appearance but has yet to address Vanderpump's Twitter comment.
Instead, Davison replied to a gossip tabloid that reported the story that started her feud with Vanderpump. The headline screamed, "Inside Eileen Davidson's Tawdry Affair With Husband Vincent Van Patten While He Was Still Married To Another Woman! #RHOBH." Davidson suggested they "ask her" for the real story. Is it game on again? The day is still young.