'The Haunting of Hill House' Sequel is Not Going To Be What You Expect, According To Mike Flanagan
One of the most original and thrilling Netflix original series to come out in 2018 was The Haunting of Hill House. It featured a talented cast and terrifying haunts, so it's no wonder that it's coming back for a second season. Taking on the horror anthology formula that a show like American Horror Story has adapted, the sophomore season will be a completely different narrative with some of the same actors coming back to play different roles. 
While you might think you know what to expect, considering it's Season 2 and based on a well-known novella, think again.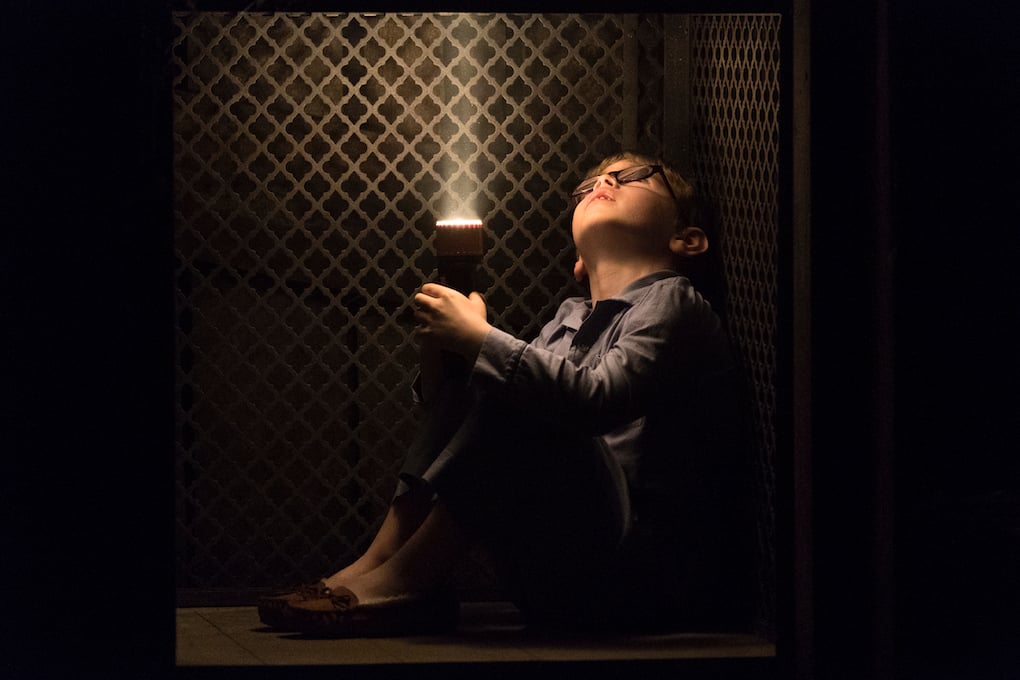 The 'Haunting of Hill House' sequel is in production
In an interview with Entertainment Weekly from Nov. 6, director and creator Mike Flanagan gave some fun tidbits about the upcoming season. "It's going great. We're about a third of the way through. It's such a treat to play in the world of Henry James. It's a whole different vibe from Shirley Jackson." 
Jackson's novel of the same name inspired the first season, and Henry James' novella The Turn of The Screw is what the second season is based on. Instead of The Haunting of Hill House this time it will be called The Haunting of Bly Manor. It'll premiere sometime in 2020.
Who will return for 'The Haunting of Bly Manor'
In August, Flanagan made a thread on Twitter announcing the talented cast for this season. Kate Siegel who played adult Theo will be back along with Catherine Parker who played Poppy Hill, though their roles are unknown right now. He also announced that some newcomers will include T'Nia Miller, Rahul Kohli, and Amelia Eve. Two new child actors, Benjamin Ainsworth and Amelie Smith, will take on Miles and Flora respectively. 
EW reported that Victoria Pedretti, who played the ill-fated Nell, will take on Dani, the "governess who takes care of two very unusual children," aka Miles and Flora. Oliver Jackson-Cohen (Nell's twin Luke), will play Peter, "a charming young guy who lives at Bly Manor," but "makes life very difficult for everyone there."
'The Turn of the Screw' has been done before, so this version will be different
Flanagan is aware of all the adaptations The Turn of The Screw has had in the past. He shared that while that will be "the backbone of the season" it won't be the story you might know already. 
"We were able to open up [James'] entire library of ghost stories, stuff that's never been adapted, and build the whole season out with the entirety of Henry James' supernatural library," Flanagan said. "And that has been a real treat, because we really get to do things that I've never gotten to see before. Turn of the Screw is really just our way in."
It's not as connected to Season 1 as you might have thought, but it will be much scarier
Some fans had speculated how closely this season would connect to the first. Flanagan said it won't be that intertwined but keep your eyes peeled. "There's not a narrative connection, but there are little Easter eggs, for sure, not only in small details but in moments of dialogue and in some of the ideas from Hill House," he said. "There are definitely going to be things that will set off that little dopamine rush that those kind of connections create. But it's not a direct connection from a story point of view."
Also, keep your lights on for this one, too. "It's scarier," says Flanagan. "It's a lot more frightening, just on a visceral level."