Haus Labs: Here's Where and What You Can Buy From Lady Gaga's Beauty Brand
Lady Gaga's beauty line has arrived and here's everything you need to know about what's in it and how much it costs.
It seems that every A-list celebrity wants to sell makeup, and now you can include Lady Gaga on that list. Her new line of cosmetics, Haus Laboratories, launched recently on Amazon. While we have plenty of options on the shelves already and you may question the need for more, there's something very different about the way Lady Gaga is selling makeup that makes it an idea we all need. 
Lady Gaga's Haus Laboratories means self-acceptance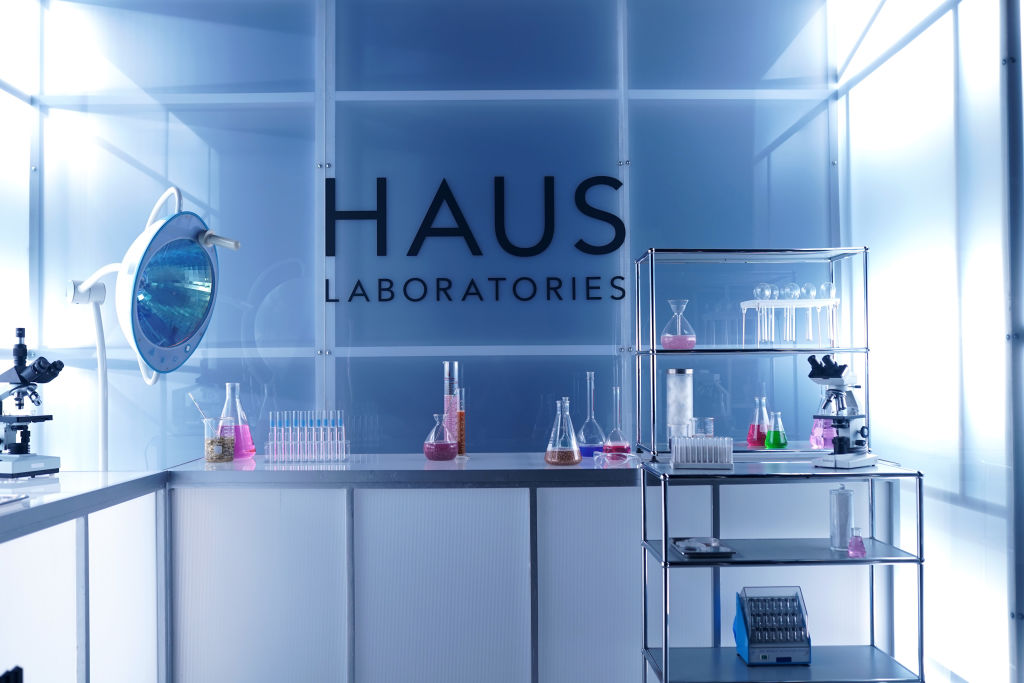 Lady Gaga is the latest celebrity to debut their own makeup line. The much-anticipated Haus Labs finally launched on Amazon and fans are going gaga for the cruelty-free and vegan cosmetics line.
This is the first major cosmetic line to launch exclusively with Amazon, which disappointed some, but for Lady Gaga, the decision was easy. They were the only ones to allow her complete creative control. 
This line isn't meant to be your average makeup sold under Lady Gaga's name. Creative control was very important to her.
"I created these collections like I create a record," she told Allure. A lot of thought was put into each product so that it would be something that was truly life-changing for every consumer. 
As a superstar known for unique looks, Lady Gaga wanted Haus Laboratories to be a tool for people to express themselves and love who they are. What she didn't want was another beauty line that contributed to insecurities. One of the promotional videos for the new line helps reinforce this idea. Featuring Lady Gaga, along with models of various gender expressions and styles, the video says: "They say beauty is in the eye of the beholder. But at Haus Laboratories, we say beauty is how you see yourself."
That's why the choice to go with Amazon was so important. Other companies wanted her to change major parts of the concept, and conform to established beauty brands, but authenticity was non-negotiable for Lady Gaga. As she told Business of Fashion: "No message of self-acceptance, no deal."
Makeup helped Lady Gaga discover the person she wanted to be
Makeup has always played an important role in Lady's Gaga's life. In an Instagram post announcing the brand, she wrote a special message to her fans about how makeup has changed her outlook.
Lady Gaga wrote: "When I was young, I never felt beautiful. And I struggled to find a sense of both inner and outer beauty, I discovered the power of makeup."
She then describes watching her mother apply makeup every morning and how it was like a mask of bravery that she could put on before facing the world. When Lady Gaga began experimenting with makeup, she found that it allowed her to create the person she wanted to be.
"I'm so grateful that makeup inspired a bravery in me I didn't know I had," she wrote.  
The Haus Laboratories Instagram page features photos of Lady Gaga, along with popular beauty bloggers and influencers who have tried the products, including Nikkie de Jager, Trevor Barrett, and Wesley Benjamin Carter.
What kind of cosmetics does Haus Laboratories include?
The brand kicked off with three products — liquid eye shadow, lip liner, and lip gloss — in six shades of each. She's also added a liquid eyeliner and winged-tip stickers to create the perfect winged eye.
Every product is intended to be used in multiple ways. For example, the eye shadow can be used all over your face, as a highlighter or even on your lips.
"It dries down, but it's not dry," Lady Gaga told Allure. 
Products are sold individually and in collections. And the best part is that it's all rather affordable, ranging from about $16 to $49 for the bigger collections. The message around Haus Laboratories will finally make you feel good about purchasing a product because you won't have to support another company that promotes unrealistic expectations.