Have 'Spider-Man' Co-Stars Tom Holland and Zendaya Ever Actually Gone on Vacation Together?
Marvel fans may be sad that the Avengers: Endgame hype is over, but the MCU surely isn't finished pumping out amazing new superhero movies for the summer. Up next is Spider-Man: Far From Home, where we'll see Tom Holland reprise his role as Peter Parker. It looks like he'll be saving the world as per usual in this film, but he'll also be heading to Europe with his high school classmates and maybe even falling in love with Zendaya's character, Michelle Jones.
Are Zendaya and Tom Holland dating in real life? The two seem to deny it, but many think otherwise. And there have even been reports that the two are taking vacations together.
Insiders have claimed Tom Holland and Zendaya are dating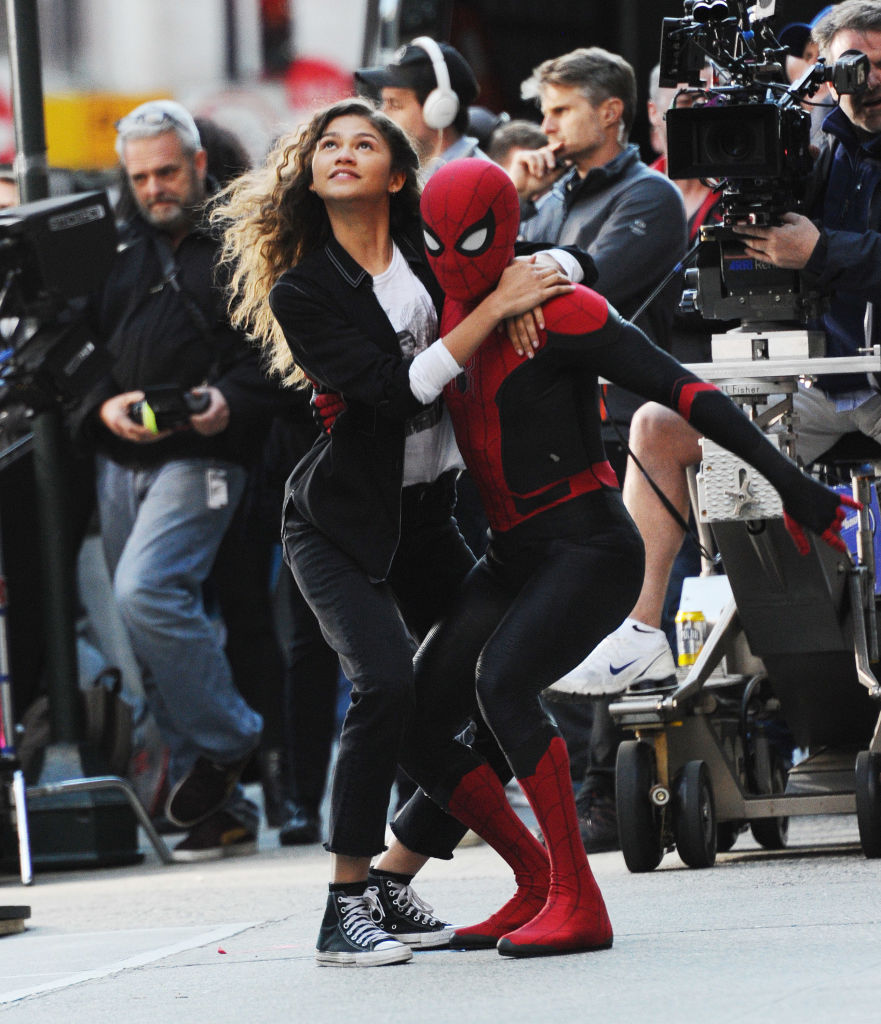 Rumors of Zendaya and Tom Holland being romantically linked have been around since Spider-Man: Homecoming was first announced. Holland added this photo of him and Zendaya hanging out in a pool to Instagram all the way back in July 2016 — and it had fans talking. Not only that, but insiders have since spoken out about their alleged relationship and how close they've become since starting the Spider-Man movie franchise together.
As one source told People back in 2017, "They started seeing each other while they were filming Spider-Man." And the source went on to claim that the two have been taking vacations together as well. "They've been super careful to keep it private and out of the public eye but they've gone on vacations with each other and try and spend as much time as possible with one another," they added. "They're both really ambitious and they challenge each other — but, most importantly, they make each other crack up," another insider informed People.
They've been spotted hanging out together off the set of Spider-Man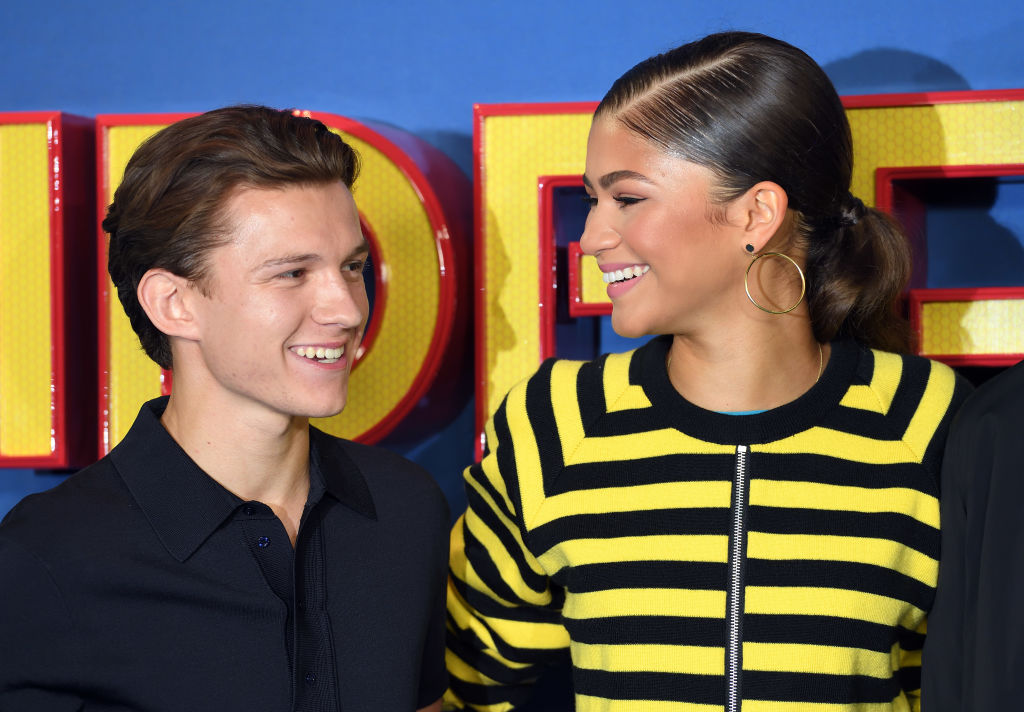 It appears the insiders may be on to something, as Zendaya and Holland have been spotted out and about together many times. Seventeen reminds us the two have accompanied one another to many red carpet events, and they also seem to love to hang out in Los Angeles together as well. People reports they were spotted cruising in a car together in Los Angeles years ago, and more currently, Us Weekly reports the two posed together in front of a Spider-Man statue while going for a walk.
It's even more interesting to note that Holland may actually know Zendaya's entire family. Back in December 2017, Page Six reports Holland was with Zendaya's parents at Bobby Van's Central Park South eatery where he allegedly "charmed" them.
The two deny taking any vacations together, however
The two have adamantly denied being an item, though fans still aren't sure where they really stand. Zendaya told Variety that she and Holland are just friends despite what other reports may claim. As for vacations they may or may not take together, she's also laughed off this claim. When the insider told People that the co-stars were on holiday with each other, she tweeted about the suggestion and laughed it off. "Wait wait…my favorite is when it says we go on vacations together HA! I haven't been on a vacation in years! hbu @TomHolland1996 ???" she added with laughing and crying emojis to Twitter.
Is Zendaya just covering up the truth, or has she really never vacationed with Holland before? It seems she may be telling the truth, as the two have never actually been photographed taking a long holiday with one another before. Instead, they seem to hang out in Los Angeles while filming is occurring, which makes perfect sense for co-stars to do.
Check out The Cheat Sheet on Facebook!