HBO's 'Ballers' Returns, But Is This The End For The Rock's Character?
August has been a busy month for TV show returns and debuts, and there's still more to see with less than a week to go. We hope it hasn't been lost on viewers of HBO's Ballers that season five premieres on Sunday, August 25. Fans of Dwayne "The Rock" Johnson know that he's had his plate full this summer, but somehow, he found the time to film and promote the comedy for this season. But is this the last we'll see of Spencer Strasmore?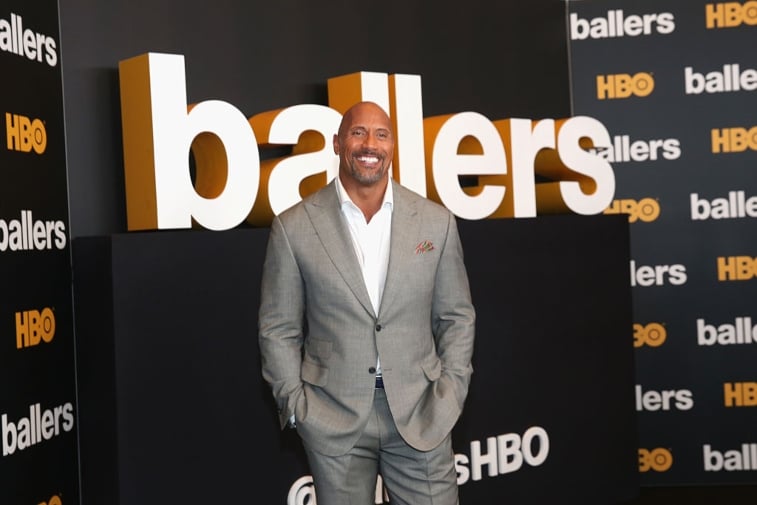 In case you missed it, there was a 'Ballers' announcement
The Rock himself delivered the news that season five will be the final one for Ballers. Ever the nice guy, he posted a heartfelt message on Instagram about his journey on the TV show and what it's meant to him to play the role of Spencer Strasmore, a retired football player who segued into financial management for athletes.
In the video, the actor spoke about how the show resonated with him because of its themes of failure, learning how to get back up, and of course, football. He says,
"Five years ago, when they came to me with his idea for 'Ballers', at that time were no movie actors or movie stars really doing television. And at that time, I really didn't want to concern myself with what was happening traditionally. I didn't want to trailblaze, but I certainly wanted to disrupt."
He went on to add that he was happy to be able to work with HBO and producers Mark Wahlberg and Stephen Levinson while "embracing a game that has been so very good to me personally." Johnson valued playing a character who loved the game and could relate to some of his experiences.
Johnson thanked fans for their love and support of the show and shared that he's grateful for the opportunities it created for him and others.
'Ballers' has kept things interesting with cameos a peek inside pro football culture
The main cast includes Johnson, John David Washington (Ricky Jerret), Rob Corddry (Joe Krutel), Dule Hill, Andy Garcia, Russell Brand, and Omar Miller, other stars. Over the years, fans have seen cameos from sports figures like Tony Hawke, Victor Cruz, Steph Curry, Julian Edelman, and Jarvis Landry. NFL player Terrell Suggs has been a series regular for several seasons as has sports media man, Jay Glazer.
During its run, the show has touched on concussion injuries, financial stability, and drug use. Early on, executive producer Mark Wahlberg shared that NFL honcho Roger Goodell was not happy about some of the topics in Ballers and discouraged NFL players from appearing, CBS reported. But nevertheless, fans tuned in to see deals get made, partying, and the fictional behaviors of the players. If you've been watching, then you know that Ballers' reach extended beyond football too.
Viewers hope the story is wrapped up tightly in season five
At the end of season four, viewers saw Spencer sue the NCAA and on the outs with the Anderson Brothers, but it was revealed at the end that it was all a con to get Quincy reinstated. Although he wound up back on good terms with his friend/partner, Joe, Spencer resigned from ASM, leaving the door open to go anywhere. And as for Joe, he's taking a risk with SportsX and Lance.
Deadline reports that as with seasons past, this one will be full of guest appearances including Odell Beckham, Jr., Rick Fox, and Randy Couture. Heading into this new season, something wakes Spencer up from retirement, Charles feels the heat as a general manager, and we'll just have to wait and see what happens with Ricky. GeekInsider notes that perhaps more details of these characters' season four landings will be shared this season.
Despite criticism of the storylines for the past two seasons, fans have largely stuck with the show and love to see The Rock play a character who's R-rated, flawed, smart, and an advocate for his clients. Like The Rock said, cheers to season five.